Four Tips for Spot-&-Stalking BEARS
Their eyes aren't as bad as you've heard. You better bring your A-game when trying to get close.
The black blob across the meadow looked more like an Angus bull than a bear. Its head was down and grazing in grass so vibrantly green it looked like the artificial turf of Cowboy's stadium. It was the first afternoon of a six-day spot-and-stalk hunt in British Columbia, and this was a good sign. We spotted three different bears from our initial glassing location, all in a giant green field. I was carry the most limiting weapon legal in Canada, my traditional bow (they outlawed spears). I only needed to get inside of 20 yards of a half-blind, deaf, and distracted black bear – how hard could it be? Let the games begin.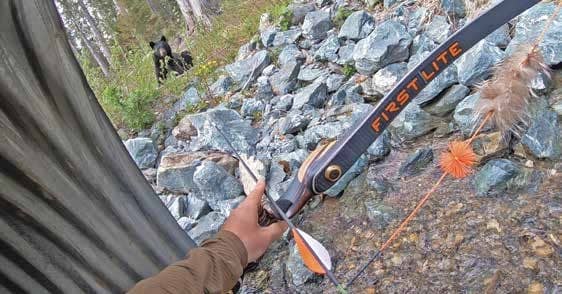 The first stalk looked promising when we easily got within 155 yards of a giant bruin; it would be one of the biggest we'd see all week. He looked like a stretch Hummer with thick legs, a pumpkin head, and an extra-long body. He kept his head in the grass so long I wondered if he was going to drown if he didn't come up for air. There wasn't much cover, or any cover really. I figured I could belly crawl out to this clown and probably slap him on the butt. We calculated the wind and began the stalk. I got to within 60 yards of the Ol' boy and it felt like someone opened a door behind me and cold draft tickled the back of my neck. The bear raised his head, looked in my direction for a few seconds and began a steady walk 150 yards to the wood line. The stalk was blown, but this was just the first day. I'll have lots more opportunities, right? There was actually another big bear in the opposite corner of the field; we'll just stalk him.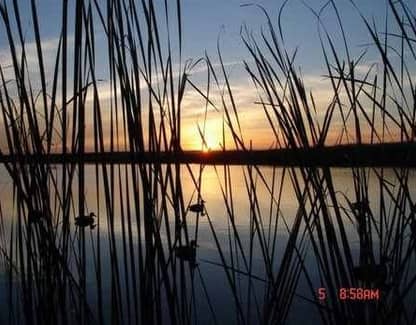 We put glass on the other bear and felt confident at our chances. However, at over 150 yards, the bear threw his head up and saw our human outlines. He pranced out of the field like a whitetail with its flag up. Within thirty minutes we'd blown the field of bears. After six days of stalking bears, averaging two stalks per day, I walked away from British Columbia with a square piece of paper with my name on it – my unfilled tag. Here's what I learned:
Don't Underestimate a Bear's Eyes
You can read upto 3 premium stories before you subscribe to Magzter GOLD
Log-in, if you are already a subscriber
Get unlimited access to thousands of curated premium stories and 5,000+ magazines
READ THE ENTIRE ISSUE
March - April 2020