Black Bears Gateway to the Backcountry
Bear Hunting Magazine|July - August 2020
AN ADULT-ONSET HUNTER SHARES TIPS FOR NEW HUNTERS GETTING INTO THE BACKCOUNTRY
There is little else that challenges a person's soul quite like setting off into the great unknown of the backcountry in search of adventure and ultimately a black bear. When you do, it will be more addicting than you ever thought possible, and you will find yourself craving it more and more. The challenges along with the knowledge and skills necessary to succeed come down to one's courage and determination to overcome. It is in our DNA as humans to set off in search of something greater. Manifest Destiny is our calling, and for hunters, the backcountry is our frontier.
Year after year, hunters continue to head into the mountains in search of a mature bull elk or even an old, salty mule deer. But if you want to get familiar and acquainted with backcountry hunting, nothing is going to get you hooked more than packing into the mountains in the months of August and September. The wildflowers are in bloom, the weather is great and nothing beats the heat quicker than a plunge in an alpine lake or stream. To top it all off, you can gather a collection of huckleberries to bring home for baking.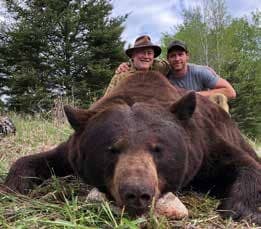 It is also during these months that one is more likely to encounter non-hunters, which should be considered as an opportunity to be an ambassador for hunting. Through talking to fellow outdoor enthusiasts, we are able to help educate, promote a positive image of hunters and attest to the many benefits of black bear hunting. Some native tribes preferred bears over other game animals for all of the resources they provided. This is often forgotten and lost within mainstream culture.
One of the most beneficial things about hunting black bears out west is that the length of seasons are generally very relaxed. In the state of Washington, for example, a hunter has from August 1st until November 15th to shoot two black bears statewide. These liberal seasons provide great mentorship opportunities for new and/or inexperienced hunters, along with those who are looking at exploring new hunting opportunities and terrain. It is easier to mentor someone when you are not pressed for time on your own tag and know that time spent looking for bears is also a double-dip of goodness scouting for antlered animals. Take all of the positives previously mentioned and throw in a lack of competition and it is a win-win; bear hunting is more often the target of opportunity rather than the specific target.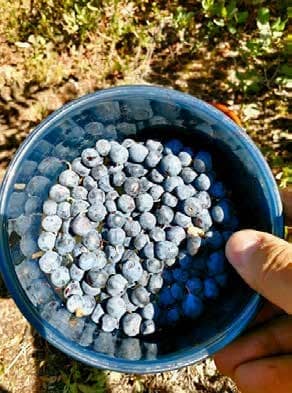 You can read up to 3 premium stories before you subscribe to Magzter GOLD
Log in, if you are already a subscriber
Get unlimited access to thousands of curated premium stories and 5,000+ magazines
READ THE ENTIRE ISSUE
July - August 2020