ARKANSAS Bear Camp
Bear Hunting Magazine
|
November - December 2020
Fall Bear camp is a time-honored tradition & 2020 didn't disappoint.
Kolby Morehead & Brent Reaves
The fall bear season is finally here, and I look forward to hunting with my "hunting family" in western Arkansas every year. Bear Camp is nestled among the hills and hollows of the mountains that were home to the Ouachita Tribe of Native Americans. Two theories translate the word Ouachita, pronounced locally, "wash-uh-taw", as meaning "big hunting grounds" or "good hunting grounds." Being a flatlander since birth, I think both apply equally.
On opening day, I unceremoniously arrived in Bear Camp as everyone was out doing bear hunting prep. Kolby Morehead, Clay Newcomb, and the Newcomb family had settled into camp the day before. It has become somewhat of a "family tradition," this yearly Ouachita Mountain bear camp, where most of us are related only by our love for one another and our devotion to the resource. It's a big deal to us and marks the start of hunting season in Arkansas.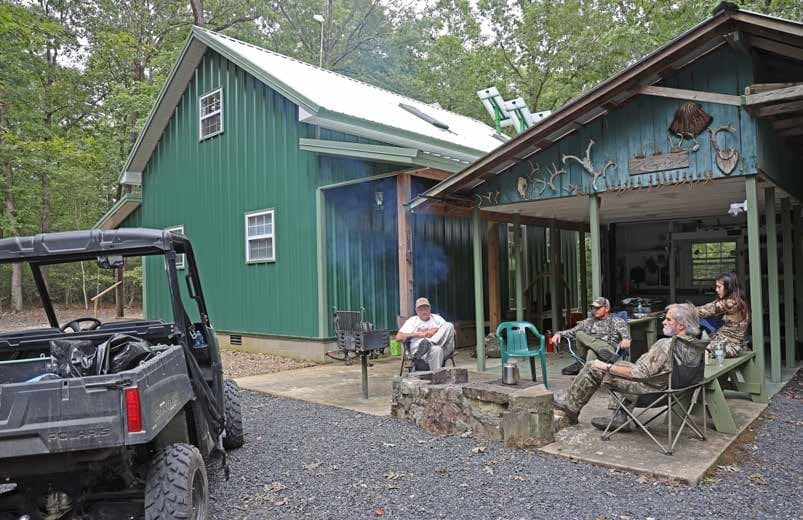 David Miller and James Lawrence have been pivotal in my bear hunting success and, more importantly, great friends for several years. Both men have years of experience in baiting and know the habits of bears, and I learn something every time I'm around them. This year would be no different. I would be David's guest again, hunting an area that produced my first bear four years ago. Since that time, I've traveled and documented bear hunts with Clay and James all over North America, but instead of being behind the camera, I'd be back behind the bow on this one. I was ready and anxious to get up the mountain.
The 40-minute UTV ride with David to the bait site was a familiar one. I've done it many times before. Last year I did it for nearly a week without so much as seeing a bear. Hunting bears over bait certainly isn't guaranteed. I've spent hours upon hours over baits from western Arkansas to northern Saskatchewan, feeding mosquitoes and contemplating if I could take one more minute of nothingness before leaping to my feet and running like a madman through the wilderness. Marathon boredom is the sickness and the momentary bear encounter is the cure. For me it's that simple.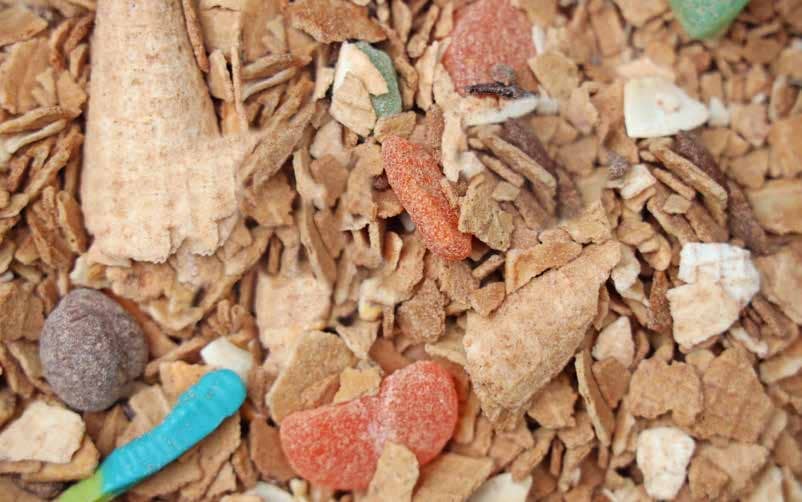 I caught David's eyes widening as we approached the bait site. Closer and closer we drove, and it was obviously cleaned of any food. David turned to me and enthusiastically said, "They've been here. James baited this Thursday and packed it to the rim!" There wasn't a scrap lying anywhere. A 55-gallon barrel full of goodies gone and nothing to show for it except the generous offerings the bears had traded us for their meals.
David rebaited the barrel and briefed me on the various paths the bears had been using to the bait. This was clear once I climbed into the stand as the well-worn paths shown easily in the ankle-high grass of the small mountainside bench that would be my home for the next six hours. I settled in the stand, unpacked my gear, and waited. And waited. And waited.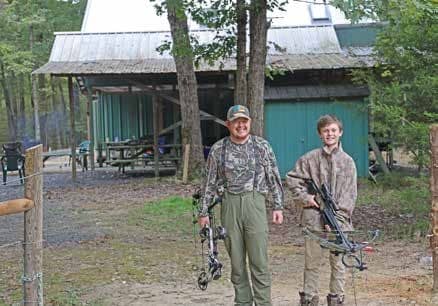 In years past I had ranged every significant landmark in that opening a million times, so I challenged myself to recall their distances. I'd done it so many times over the years of hunting here that they were well committed to memory now. I got most of them. That exercise took fifteen minutes, only six hours to go. I found myself questioning why I didn't bring a book, or even better, why didn't I bring a Thermacell. I was bored.
You can read up to 3 premium stories before you subscribe to Magzter GOLD
Log in, if you are already a subscriber
Get unlimited access to thousands of curated premium stories, newspapers and 5,000+ magazines
READ THE ENTIRE ISSUE
November - December 2020