My 10 Facts Of Flood Fishing
Angler's Mail
|
October 22, 2019
JOHN BAILEY You'll always learn loads and be inspired by this vastly experienced traditional angler, who also relishes exploring the latest coarse techniques… with help from his friends.
OCTOBER'S regular and often heavy rainfall has been a real reminder that winter is on its way… and that can mean more rain and flooding, big time.
In my younger days, floods used to depress me, but not for the past 20 years. I'm not saying that I actually welcome a flood, but whether I'm on the Wye, the Wensum or any river in between, I'm not downhearted.
As far as I'm concerned, there are ten major facts, so here we go…
1 Modern flood regimes
There is no doubt that, over the past 30 or 40 years, rivers throughout the UK both rise and fall quicker than they used to.
In large part this is down to river management and a legacy of the dredging that took place so disastrously in the latter part over the last century. It is also a testament to the fact that we farm more intensively these days, and the land doesn't hold water like it once did.
To a degree, flood meadows are a thing of the past as well. They used to collect water in winter like a sponge, and then release it slowly throughout the dry summer months. Sadly, so many water meadows have now been drained and no longer serve that historic purpose.
So, as an angler, be aware that rivers can go up and down as fast as a fiddler's elbow, and if you're going to get the best out of them, you need to get your timing spot-on.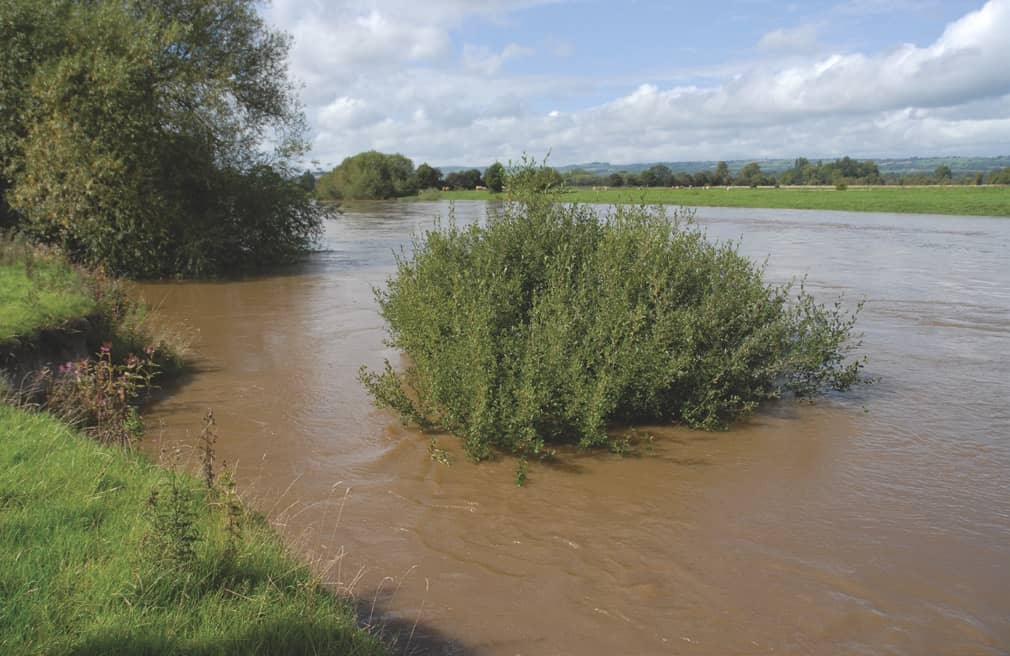 2 Different types of floodwater
Floodwaters are not all the same. There is good flood water and there is disastrously bad flood water.
The worst of all is probably snow-melt. You know the scenario: there's been deep snow followed by a sudden melt and driving rain.
All that icy stuff ends up in the river, and temperatures plummet. Horrible!
Another killer is a summer flood that gushes off potato fields into the river and colours it like oxtail soup.
The first big floods of the winter aren't very good either. They tend to wash all the toxic rubbish off the roads that has built up, and really sour the rivers for quite a while.
However, if the rain is steady and warm and the rivers rise slowly, you will be onto a winner. A warm, brown, steady rise in water levels and I'm licking my lips and trying to get out to bag up on some specimen fish.
3 Rising and falling water can both be very good indeed
The old idea is that rising water puts fish off and falling water brings them on. That's not always the case.
There have been many times on rivers such as the Wye when I've watched chub follow the rising water levels up the bank, eating the insects as they go. It's an extraordinary sight, and I have actually caught them in water two or three inches deep on a dapped lobworm.
If the river isn't racing up but the rise is steady, I've got no qualms about fishing. It is true that by and large a falling river is best, especially when it has gone down a few feet and the flow has calmed again.
4 Open water
A lot has been written about catching barbel out in the open river even under heavy flood conditions.
You can read up to 3 premium stories before you subscribe to Magzter GOLD
Log in, if you are already a subscriber
Get unlimited access to thousands of curated premium stories, newspapers and 5,000+ magazines
READ THE ENTIRE ISSUE
October 22, 2019