Identifying Individuals
Angler's Mail|November 26, 2019
Britain's best-known pike angler, angling historian and carp fishery boss reveals all in this fortnightly column.
LOTS of pike anglers fish comparatively small waters, but sometimes they catch a good number of big pike from them. A couple of years ago I was investigating a water that is about 30 miles from my home, and two customers came into my shop and showed me three pictures of three different 30 lb pike that they had caught from this particular water. The weights of the fish varied from 31 to 36 lb, enough to get any serious pike angler salivating!
I fished the water and landed a pike of 29 lb 14 oz and another one of 26 lb, which I caught again at 25. Looking at the pictures, I'm pretty sure these were the only two big pike in the water. What was going on? Well, weighing is always fraught with difficulty.
You should always zero the scales with the sling, as it will allow you to get an accurate weight straight away. I once encountered an Irish angler who had caught a 29. He weighed the weighing sling and added it onto the total weight, giving him 31 lb. I did mention this, but was met with a very frosty reception. Rather than argue, I left it at that. If some idiot can't weigh a fish properly, it's not going to make any difference to me.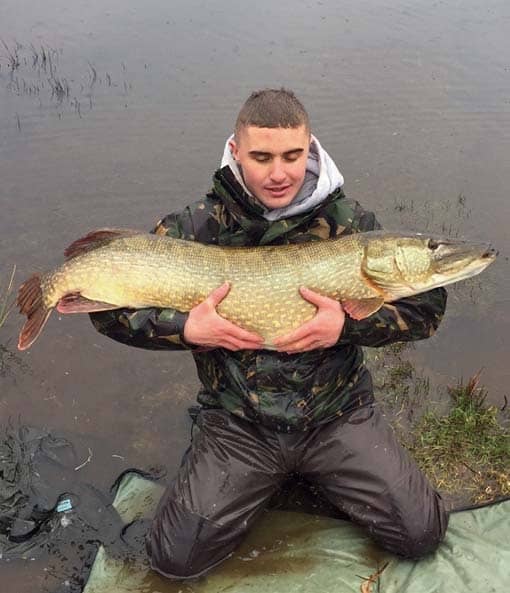 The ability to identify individual fish has been understood for years. It first came about via the carp angling community. The characteristic scale patterns of mirror carp made it possible to identify individual fish easily.
You can read up to 3 premium stories before you subscribe to Magzter GOLD
Log in, if you are already a subscriber
Get unlimited access to thousands of curated premium stories and 5,000+ magazines
READ THE ENTIRE ISSUE
November 26, 2019