Floody Great Big Barbel
Angler's Mail|November 26, 2019
Britain's leading all-round angler loves taking on challenges at all kinds of venues. Read his triumphs and disasters, warts 'n' all, exclusively in AM.
YOU may recall a while back that I was sitting on the banks of a very muddy, flooded and cold River Wye.
I thought it was going to be a pretty miserable affair, with a very slight chance of catching something, but it turned out to be the opposite.
Despite the river being 14 ft up, yes, 14, the fish were exploiting this, exploring new areas, and more than likely fattening up for what is predicted to be a hard winter.
The session turned out to be great for chub, but I somehow, (probably greedily) wanted more out of the day. You could say I was trying to 'make hay on Wye, while the sun shone.' Sorry!
I somehow had a feeling that not only the chub were feeding, but the resident barbel would be as well. I pictured them having a rummage in holes that a few weeks ago dogs had laid their 'eggs' in, and people walked on, which were now covered by an extra 10 ft of water.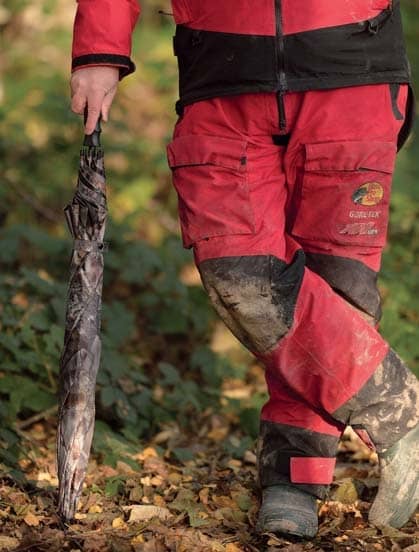 The main flow, or middle of the river, remains a mystery to us when the river is in major flood.
To the naked eye, it looks like a turbulent, uninhabitable whirlwind-like place, but we don't really know. We have no idea if fish are out there in the middle, all we do know is that it becomes pretty unfishable.
Let's be honest, it's no fun looking at your rod tip bent over with 5 lb of lead clinging on to the bottom, almost hoping it doesn't go over because the fight will be crap.
So we are now forced to fish the inside line, the one that we usually ignore for the majority of the season.
I know for a fact that fish like to explore flooded plains, and you would be surprised at how far they will venture to grab an opportunistic bite to eat.
I had a picture published in Angler's Mail a few years ago where I netted carp in a farmer's field. The only waterway within miles of that field was the mighty River Trent, which had burst its banks and was at least 120 yards away.
You can read up to 3 premium stories before you subscribe to Magzter GOLD
Log in, if you are already a subscriber
Get unlimited access to thousands of curated premium stories and 5,000+ magazines
READ THE ENTIRE ISSUE
November 26, 2019