THE MUSIC OF BOND -FOR YOUR EARS ONLY
Starburst Magazine|March 2020
Great movies tend to come with great soundtracks.
Great movie series have themes and songs that stand the test of time. The James Bond Theme is world-famous. Anyone who's aware of the Bond franchise has heard the tune, and we'd wager it's even playing in your head right now. It's instantly recognizable, partially due to a great guitar hook and a rhythm that speaks of something dangerous and new.
The theme was created by Monty Norman back in 1962. (This being Bond, there were some legal wrangles surrounding the whole thing; John Barry arranged Norman's work, but suffice to say, the rights, the glory, and the money goes to Norman.) The story is that Norman got offered the gig by Cubby Broccoli, as the composer had previously written music for stage shows produced by Cubby. Norman had heard of, but hadn't read any James Bond novels at the time. However, the composer job came with a free trip to Jamaica (where Dr. No was being filmed), so Norman accepted the gig immediately. Monty figured that even if the whole thing was a flop, he and his family got a lovely holiday out of it. Much of the core of the theme comes from Monty's own score for another play, called A House for Mr Biswas. The play, based on a V.S. Naipaul novel, is about a Hindu IndoTrinidadian man who fails at everything he tries. Ironically, the play never reached the stage. The score had strong Indian themes and Monty was rather fond of it. This comic piece took a much more sinister tone once slowed down and split up. The theme was never intended to be the key theme for Bond; it was originally designed for a market bazaar scene, but the entire production team were so taken with it that it became the iconic piece we know today.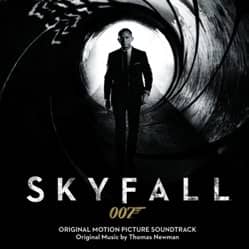 You can read upto 3 premium stories before you subscribe to Magzter GOLD
Log-in, if you are already a subscriber
Get unlimited access to thousands of curated premium stories and 5,000+ magazines
READ THE ENTIRE ISSUE
March 2020