CAS ANVAR is best known for his role as the Martian pilot Alex Kamal in the sci-fi TV show THE EXPANSE. We caught up with him to learn more about this incredible series...
STARBURST: So, how excited are you for Season Four of The Expanse?
Cas Anvar: Oh my god, words cannot express how excited I am, for so many different reasons, including how amazing it's going to be. That's such a loaded question. There's so much history.
The world of The Expanse seems to be constantly changing. As an actor, is that a challenge?
It's the first time I've ever been involved in this kind of epic space opera. It's so rare for an actor to be involved in a show that grows and evolves and changes. Who we were in Season One compared to Season Four is so different. The journey is so huge. I've never had that privilege before and I love it.
You do a lot of running about in the show, how do you cope?
I'm a fit guy. We did have to train when we first started the series to master the art of moving about on the ship because The Expanse is so determined to represent science accurately. It's one of the big missions of the show's storytellers that it's very real. In order to do that, the actors have to be aware of what it's really like to travel in space and to be on different planets. All the obstacles and threats that we would never think of here on Earth, things like gravity and thrust, or the radiation you're bombarded with when you're not in an atmosphere - all these things we got educated on. We also got training in zero-gravity acting. Actual astronauts came in and told us what it's like to be in zero gravity and they dispelled a lot of myths.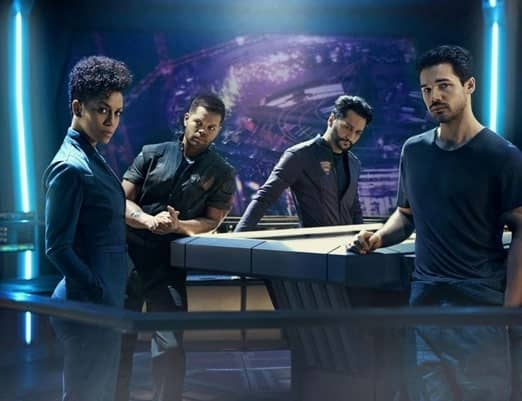 What's it like to be back on set after Season Three?
Continue Reading with Magzter GOLD
Log-in, if you are already a subscriber
Get unlimited access to thousands of curated premium stories and 5,000+ magazines
READ THE ENTIRE ISSUE
December 2019