For a concept so solidly bedded in the 1970s, CHARLIE'S ANGELS keeps coming back. This year's film, the latest in a series of twenty-first century revivals, will once again see a trio of adventuring female private investigators do the bidding of the mysterious Charles Townsend, with Kristen Stewart, Naomi Scott, and Ella Balinska as the titular troika. But how did this concept, equal parts women's liberation and male titillation, get off the ground in the first place? And what in the blue hell was the Alley Cats? STARBURST does some investigating of its own…
CHARLIE'S ANGELS was the brainchild of Ivan Goff and Ben Roberts, a pair of jobbing screenwriters who won accolades in the forties and fifties for the James Cagney gangster flick White Heat and the Lon Chaney biopic Man of a Thousand Faces (also starring Cagney). By the sixties, Goff and Roberts had turned to television, and had their first small screen hit with The Rogues, a show about a trio of conmen who could be hired for the right price and for the right mission. The pair had their first big hit with Mannix, a show they joined from its second season, revitalising the flagging series with significant stylistic and narrative changes. Mannix was notable for its often unlikeable hero, and Goff and Roberts installed an assistant rather than a boss, played by Gail Fisher, who became one of the first female black actors to be given a regular series role on US TV. When Mannix ended, the duo became lead writers on the TV spin-off of Logan's Run, before being given the greenlight to develop Charlie's Angels in 1976.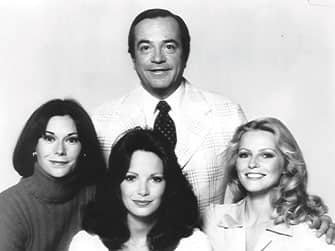 Charlie's Angels had started out three years earlier as The Alley Cats, a show about three female private investigators (so far, so good) who worked out of alleyways and wore whips and chains (ahem). The show's producers, Aaron Spelling and Leonard Goldberg, brought actor Kate Jackson on board, who had just come off a four-year-run on police procedural show The Rookies. She was given semicontrol over the development of the series, which she first exercised by switching herself from the role of Kelly Garrett to that of Sabrina Duncan. Jackson also hated the title and its alley-bound dominatrix elements, and an alternative of Harry's Angels was settled on, before ABC expressed concern that it would cause confusion with their show Harry-O, and Charlie's Angels was finally born.
Alongside Jackson, Spelling recruited Farrah Fawcett to play the part of Jill Munroe after he saw her in the movie version of Logan's Run, and despite wanting a redhead to play Kelly Garrett - Charlie was nothing if not an equal hair opportunities employer - they gave the role to Jaclyn Smith, a brunette like Jackson.
Initially, the girls would work out of the millionaire Charlie's mansion, but Jackson and Spelling decided it would add a touch of mystery if Charlie was never seen; instead, he would give the Angels their missions over a speakerphone. Gig Young - who would later commit suicide after murdering his wife, fact fans - was given the role, but after he turned up too intoxicated to record his lines they turned to John Forsythe, who rushed over in the middle of the night in his pyjamas to complete the job.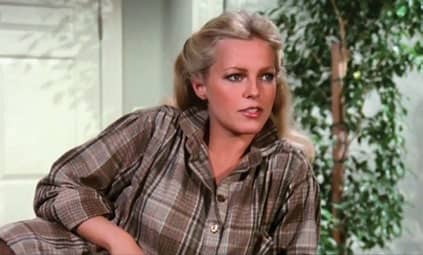 To bulk up the cast, David Doyle was added as John Bosley, who would aid the girls in their investigations, but before approving a pilot, ABC was concerned that the Angels needed some formal - read male - help to solve crimes, and David Ogden Stiers was drafted in to play Scott Woodville. When the show went to series, however, Woodville was nowhere to be seen and Charlie's Angels had its core cast.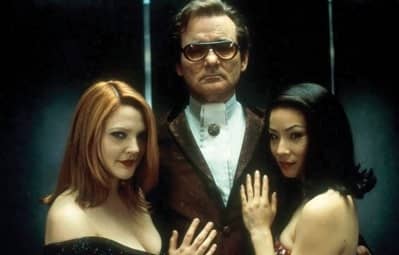 Continue Reading with Magzter GOLD
Log-in, if you are already a subscriber
Get unlimited access to thousands of curated premium stories and 5,000+ magazines
READ THE ENTIRE ISSUE
November 2019