VIRTUAL INTEGRATION
World of Watches
|
Spring 2020
The wristwatch is only able to sit on the wrist by virtue of its humble band. Some watchmakers have dared to imagine this band as part of a cohesive whole. We set the scene for an overdue discussion on the many virtues of the metal bracelet
When you are used to wearing a watch, you notice its absence. It can be quite alarming to need a quick check on the time, look to your wrist for a bit of unobtrusive advice from old faithful and discover that – for some reason – it is not there. Most often this is because you have taken it off and forgotten to return it to its rightful place. If you have multiple watches, this is not unusual at all. If you have one watch that you really do call 'old faithful' then you will indeed be shocked to find it missing; perhaps you are on holiday at an onsen and have forgotten that you took off your watch along with the rest of your clothes.
A reasonable protest at this example is of course that you would never check your wrist for the time in such a situation, just as you would not do in the shower at home. One simply does not subject leather and fabric straps to such indignities. A perfectly reasonable objection, unless the watch happens to be on a metal bracelet. This is because such an accessory lends a timepiece a certain sense of invulnerability, however unjustified it might be. Onsens and spas (any kind of hot shower with a lot of humidity basically) are notoriously rough on the gaskets that keep moisture out of the case, and bracelets do nothing for that – a pity really because checking the time in a spa would be quite useful but that is a subject for another occasion. Also, non-reactive materials such as titanium and ceramic tend to tempt one into taking chances.
Back on point, it can be quite the thrill to saunter up to a pool, with one arm, in particular, being in an especially jaunty mood. That arm of course would be sporting a Rolex Cosmograph Daytona with an Oyster bracelet in the traditional Oystersteel when everyone else in the group has erred on the side of caution. Now, the Daytona is also available on the Oysterflex bracelet, which is arguably an even better fit for water sports, but you really need the Oyster bracelet to make this a statement. The only thing better than this would be to arrive at said pool with a Richard Mille RM020 chained to your wrist, or perhaps just clipped to your trunks. This would be totally 'baller' as they say. Yes, when such a move is quite deliberate, it can be considered very 'alpha' – it might also be a tad too aggressive in some situations so always check your privilege.

ANOTHER SPORTING CHANCE
On that note, watches with bracelets are perfectly acceptable for women – indeed the very first wristwatches were made specifically for women, as demonstrated by the Patek Philippe No. 27 368. This watch was made for, or at least sold to, a Hungarian countess in 1868. In the current era, any Patek Philippe Twenty~4 will make the cut, as will the Bvlgari Serpenti or the Cartier Tank. Actually, there are any number of Cartier watches that will do the business poolside, all purpose-built for women.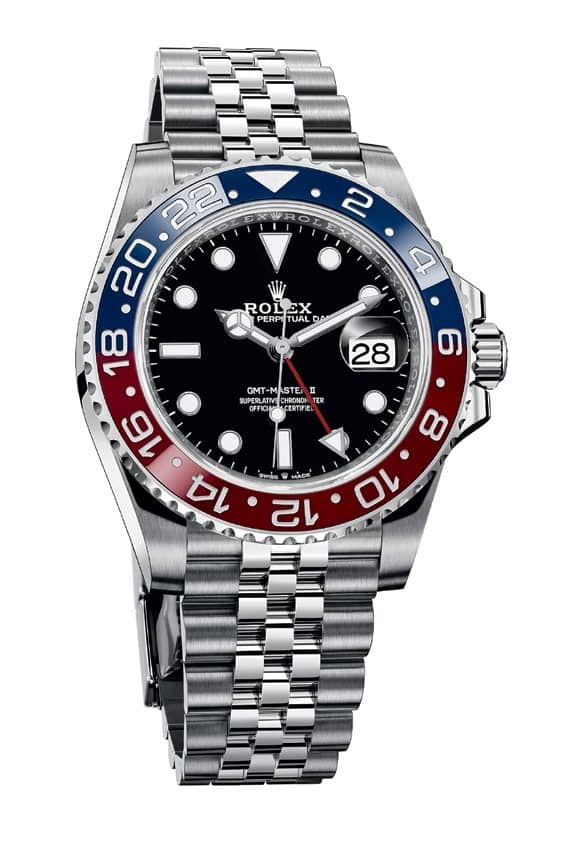 For the purposes of this story though, we are primarily looking at sporty models – yes this is an add-on to the sports watches feature published in issue #55 – and the role that the bracelet plays there. That said, there are really only two types of bracelets that need to be considered – the integrated bracelet and the interchangeable one (because any bracelet that is not integrated can be swapped out, with varying degrees of effort). To be sure, there are plenty of variations in both categories and one important overlap, which is where this story begins properly.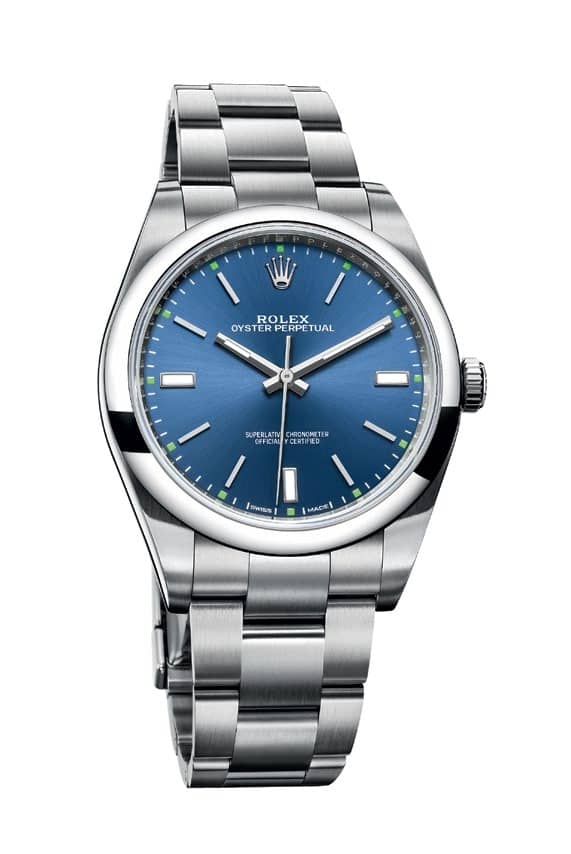 You can read up to 3 premium stories before you subscribe to Magzter GOLD
Log in, if you are already a subscriber
Get unlimited access to thousands of curated premium stories, newspapers and 5,000+ magazines
READ THE ENTIRE ISSUE
Spring 2020