ANG TSHERING LAMA
Urban Melange
|
September 2020
A SHERPA'S RENDEZVOUS WITH BHUTAN HIMALAYAS
Having been born and brought up in India's North East, Bhutan, which is a close door neighbouring country and shares the international boundaries with Assam, right from my childhood the Himalayan kingdom of Bhutan fascinated me, particularly their belief in Buddhism, concern for the environment and preserving their ancient culture at any cost.
As a much-published travel writer, I hope to awaken the spirit of wanderlust and the global attention that Bhutan is right now receiving for its revolutionary stance on "Gross National Happiness" instead of the more acceptable "Gross Domestic Product" by introducing the thoughts and opinions of a legendary Himalayan Sherpa – Ang Tshering Lama, who knows the Himalayas by the tip of his fingers.
I have known Ang since my childhood days in India's remote the North Eastern state of Assam. We grew up together in a boarding school – (Carmel Residential School) in the quaint Assamese town of Tezpur. He has summitted Mt.Everest multiple times and holds to his credit the mantle of conducting the world's highest rescue mission on Mt.Everest in the year 2017.
According to Ang, who himself is a die-hard Buddhist –" Bhutan has for a long time been following the policy of "Isolationism" in its attempts to safeguard traditional Bhutanese culture. As a Sherpa, it feels my heart with joy when I see a small Himalayan kingdom putting Happiness in front rather than Capitalism. This not only requires guts to implement but also speaks volumes about the moral backbone of the Bhutanese society. Tomorrow if Bhutan were to open up its tourism sector to globalization, the country for sure will be earning Megabucks from day one, given the plethora of unexplored mountain peaks and the intrinsic Himalayan landscapes that remains an enigma for today's discerning international traveller".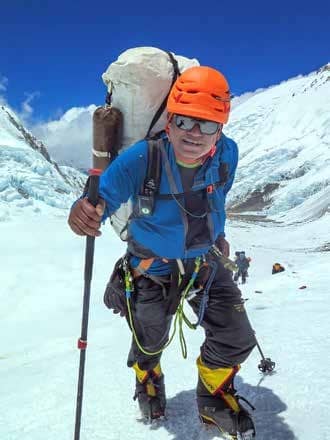 Well then, that's pretty Sherpa-like, ain't it? – pragmatic, no-nonsense and to the point.
Ang the mountaineer further adds - "Due to Bhutan government's regulations in place, the number of visitors to Bhutan is pegged at around 40,000 whereas neighbouring Nepal receives close to a million visitors. What impresses me the most about Bhutan is that the cultures of begging and touting that predominantly germinate and grow around popular tourist hubs have no place in the Himalayan kingdom. How many countries on Planet Earth can you imagine where the government sets up a stringent Minimum Spending Requirements for visitors? Truly extraordinary"!
Bhutan is the seat of Vajrayana Buddhism and according to my mountain buddy Ang – Although the Vajrayana school of Buddhism had its origins in Tibet, there are divergences in terms of religious rituals as well as in the day to day monastic life. Ang points out that, the Bhutanese people's fixation with spirituality is so deep that since 2003 all the Himalayan peaks over 6000 m were banned for mountaineering. Why?
You can read up to 3 premium stories before you subscribe to Magzter GOLD
Log in, if you are already a subscriber
Get unlimited access to thousands of curated premium stories, newspapers and 5,000+ magazines
READ THE ENTIRE ISSUE
September 2020