Carole Mandi's 49 Laws of Feminine Power
TRUE LOVE Magazine East Africa
|
March 2020
Carole Mandi, 49, looks back on her journey and shares her life lessons on business, relationships and success.
There is something full circle about having Carole Mandi on our cover this March. When she first appeared on the TRUE LOVE cover 12 years ago, she was the outgoing editor poised to pick up the Publishing role. Her article written by Jackson Biko was heartwarming, touching on love, loss, family and the challenges of being a career woman. In this issue she is both older and wiser and touches on the same things. Here we have her 49 lessons in love (both romantic and of self ), life and the soft power of feminine success.
1 Be your own superhero
Be the leading lady of your own life. Often, as women, we tend to give our power away to others… a boss…. a spouse…a parent…a child. You know you are giving away your power when your conversation is full of what that person did or didn't do to put you in the situation you are in right now. You can only play victim for so long. Rescue yourself. Fight your demons. Face your fears and save your day. My business went through a very difficult patch in the last two years. Our revenues were shrinking and I was losing dedicated team members. I had to come to the realisation that the only one who needed to fix it, was myself. With the help of others of course. But I needed to fix myself, to get my head right, to go back to business school, to make difficult decisions, to do all that stuff so I could rebuild my business again. It's been a slow recovery but we are getting there.
2 Be a FLY (first love yourself) Babe
Regardless of your relationship status, fall in love with yourself. All those things you want a man to do for you, start doing for yourself. Buy yourself flowers, a ring, cook your special meal… I enjoy blueberry ice cream but I never used to buy it because my children all preferred different flavours. Nowadays, I've learnt to put myself first too. I buy the flavour I like, together with their favourite ones.
When I am dishing out the love, time, money, energy and attention, I'm learning to put aside some of that for myself. Our parents used to say, if you don't love yourself, no one will. They were right.
3 Be good. Be kind. Be helpful
In my profession, I've worked with some wonderful people and also some people who are being used by the devil. And that's a nice way to put it. They smile to your face and then plunge the dagger in when you are not looking. There's just so much negativity in the world, so many people trying to get ahead by putting others down, destroying others. You see it online where people feel free to say what they want, even if they don't know anything about a person or a story. However, I know enough to know that there are times you must take the gloves off and strike a punch. You probably won't see it coming, either. Don't let the niceness fool you into thinking I'm a pushover.
4 Become the best version of yourself
I believe in working on myself. I read a lot of self-development books, listen to a lot of podcasts on financial matters or emotional well being. I work on my goals. I'm trying to be a kinder mother. I know there was a time my daughter felt I was too critical, I had too many demands of her. She was right. As a mother, we want our children to do better than us, to avoid our mistakes. Sometimes that makes us push them to meet our impossibly high standards. I had to get to the point where I was like, 'does my child know I love her?' Love is patient, kind and all that. I needed to become more loving to my child so that it was not all about their performance but our relationship too.
If you want to succeed in business or your career, you've got to show up every day determined to bring your best skills and energy to the job.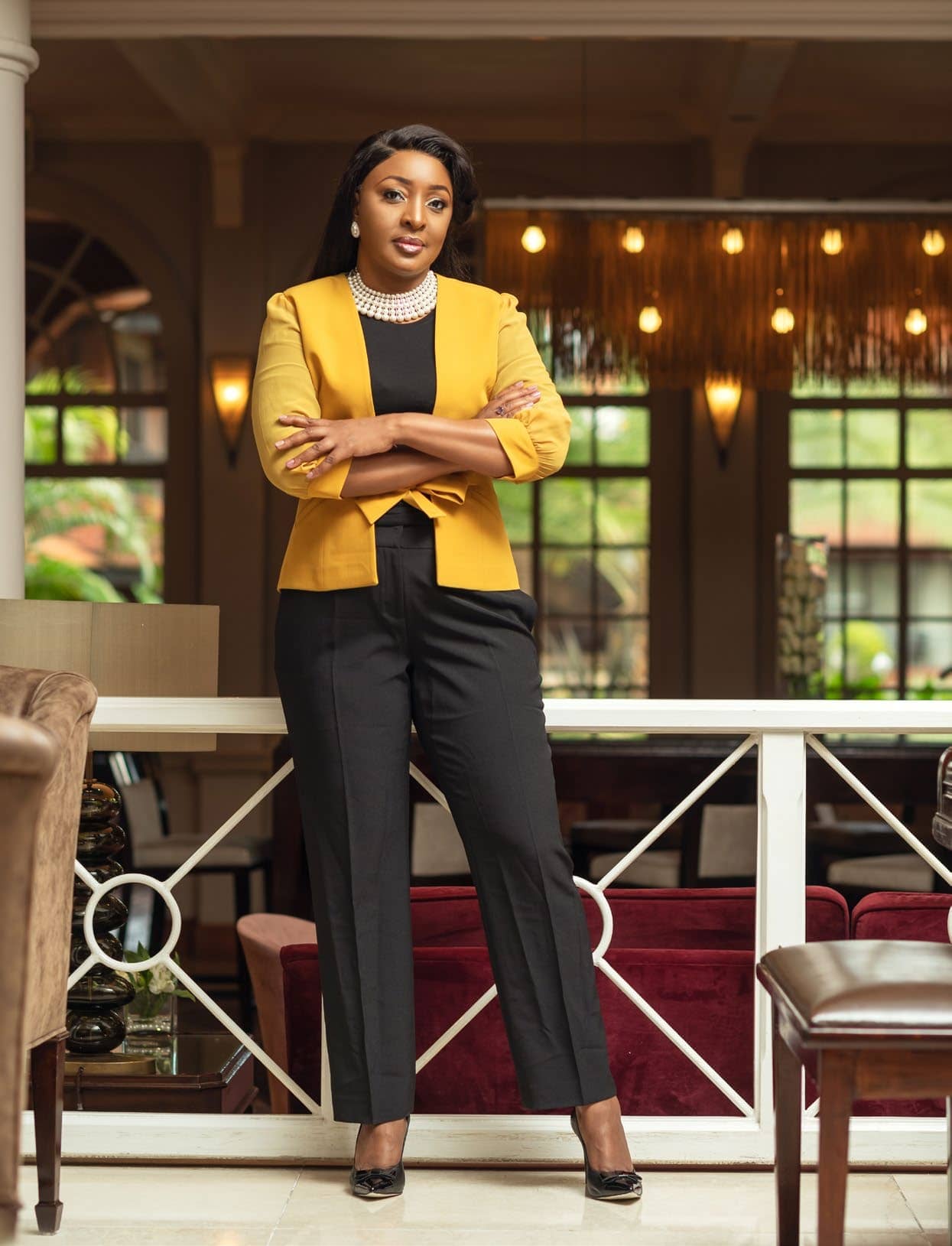 5 Be grateful
I've had an amazing journey with some great highs and some terrible lows. My firstborn daughter died at age five after suffering brain cancer. That devastated me. I didn't think I would ever get over it. It still hurts but I've learnt to live with that pain. My mother who was my pillar and fiercest supporter died a few years after. I felt like my legs had been amputated. I wandered around rudderless for a while. My marriage ended after 20 years. Life has been hard to me, and there were times I wondered why God was allowing so much heartache into my life. The truth though is that I have also been abundantly blessed. I've gone for my dreams and seen many of them come to fruition. My children are responsible, loving and God-fearing. Every time I want to throw myself a pity party, I remind myself that I have so much to be thankful for.
6 Be happy
You can read up to 3 premium stories before you subscribe to Magzter GOLD
Log in, if you are already a subscriber
Get unlimited access to thousands of curated premium stories, newspapers and 5,000+ magazines
READ THE ENTIRE ISSUE
March 2020