BRIGHT SPARK
T Singapore: The New York Times Style Magazine
|
September 2020
Lili Reinhart has emerged not just as an actor of formidable talent, but also as an outspoken voice of her generation.
LILI REINHART FIRST CAME to prominence on The CW's dark, almost noir-ish take on the Archie comics when she was cast as major character Betty Cooper. With her innocent, clear-eyed beauty, she was the perfect physical embodiment of the role. Very quickly she established herself as a talented actor by bringing unexpected depth and pathos to the character of Betty. It's unsurprising that Hollywood has sat up and taken notice, with roles in the crime drama "Hustlers" (2019) and a producing and starring role in "Chemical Hearts" (2020) quickly following.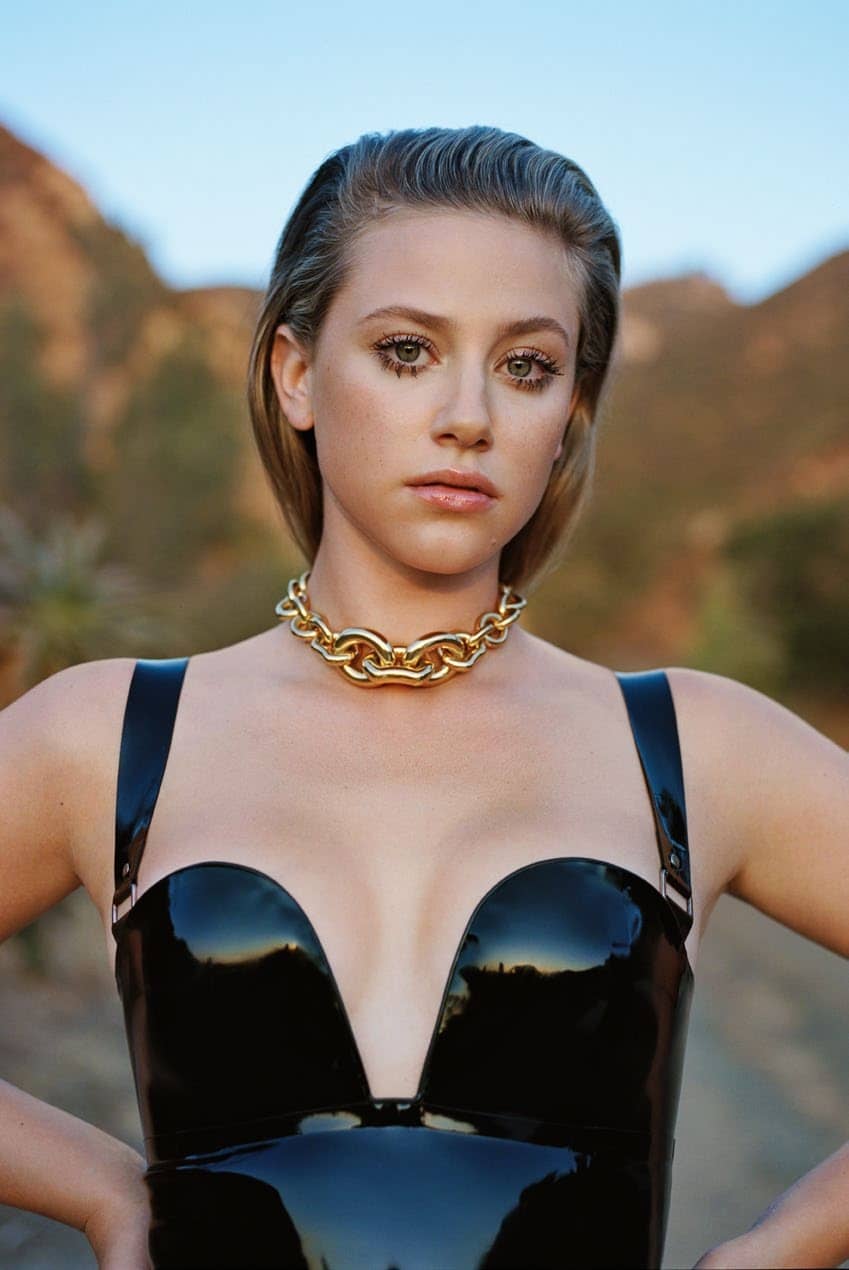 But what remains one of Reinhart's strongest qualities is her willingness to speak up and engage with her fans — a not inconsiderable army comprising over 24 million Instagram and 3.2 million Twitter followers.
Reinhart, who grew up in Ohio, started by doing theatre in her hometown. This slowly evolved into answering open casting calls. According to Reinhart, her luck changed when her mother began driving her to New York City for bigger auditions. "I didn't come from a family that had any knowledge or idea of how the industry works or where to begin. We were sort of on our own — turning to the Internet to answer our questions about how I could possibly make my dream come true," says Reinhart in an email interview.
The path to fulfilling her acting dream was not an easy one. "I did hundreds of self-tapes from when I was 13 to 19 years old, and I faced a lot of rejection," says Reinhart. She credits her parents and their constant support as the way she got through that stage. "My parents are the best. They have always been supportive of me, and honestly I'm not even sure why they had so much faith in me as a performer from such a young age."
Although she asserts that they were not stage parents by any means, they recognised how naturally acting came to the young Reinhart and were impressed by her drive. She recalls how her father passed her his frequent flier miles so she could fly to LA for important auditions. "I would feel guilty when I didn't end up booking anything because of how helpful they were to me. I grew to learn that obviously I wasn't disappointing them when I didn't book something, they were impressed and supportive of my journey even when it wasn't breeding success," she says.
You can read up to 3 premium stories before you subscribe to Magzter GOLD
Log in, if you are already a subscriber
Get unlimited access to thousands of curated premium stories, newspapers and 5,000+ magazines
READ THE ENTIRE ISSUE
September 2020