Fura Gems To Focus On Undervalued Mines:Dev Shetty
Solitaire International
|
December 2017
DEV SHETTY, president and CEO of Fura Gems Inc., an up-and-coming gemstone mining firm that recently acquired the famed Coscuez emerald mine in Colombia, speaks to SOLITAIRE about plans for deploying modern technology to ramp up production. Fura Gems aims to set a new precedent for best practices in the gemstone sector as it goes about acquiring other undervalued assets.
What is your vision for Fura Gems?
From the time I have joined Fura in January 2017, I was clear that we want to call ourselves a mining and marketing company. We don't want to position ourselves as the "De Beers of colour gemstones", nor do we want to call ourselves "the world's largest colour stone miner". As a progressive and imaginative company, we aim to set the new precedent for best practices in the gemstone industry by transforming current standards into the premier example of an employee-friendly, sustainability-driven, community-centred enterprise.
How is your experience at the world's leading gemstone mining company helping you take on the mantle of CEO at Fura?
My previous experience provided me with immense learning. If you look at the colour gemstone industry, prior to Gemfields there was little or almost no organised mining in this sector. This meant that there were no past examples of right or wrong. We had to do everything for the first time and there was learning all the way and we were successful in creating the world's leading colour gemstone mining and marketing company. At Fura, I have put a lot of those previous learnings into practice. As a new company, we must be very careful in terms of our spends, but that does not mean we will compromise on quality. One key learning which I am implementing is to have a great team. I have hired some of the best talents from within and outside the industry. The team is professional and very committed and all of us are working towards one common goal, which is to build a great business together, something that all of us will be very proud of.
What is Fura Gems' production capacity of emeralds and rubies at present?
It is too early to talk about production numbers at this point of time. You may be aware that as of today, we have four ruby licences in Mozambique, and in Colombia we have two licences, including the Coscuez mine, which is one of the most iconic Colombian emerald mines. We have already started our drilling programme in Mozambique and in Colombia we are taking the handover of the mine from the previous owners. In both cases we are looking at getting into production in about 12 months with an intention to sell rough rubies and emeralds within 18 months of the completion of the transaction, i.e. December 2017.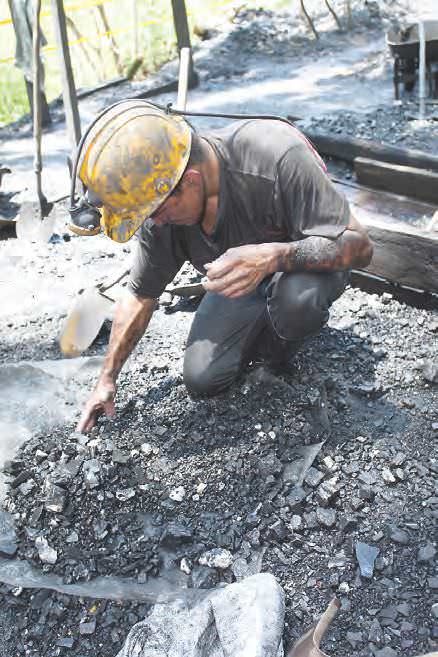 What is your main distribution method in bringing goods to market – auctions, tenders, sights, etc.?
You can read up to 3 premium stories before you subscribe to Magzter GOLD
Log in, if you are already a subscriber
Get unlimited access to thousands of curated premium stories, newspapers and 5,000+ magazines
READ THE ENTIRE ISSUE
December 2017