Born To Ride
Journeying to South Dakota's buffalo chip campground during the legendary sturgis motorcycle rally, where—increasingly— women take the lead.
Between a chorus of exhaust pipes and the faint hum of a drone overhead, it can be hard to know exactly what's unfolding down at the Buffalo Chip. A single file of personalized motorcycles begins to make its way past hazy pink banners and glorified micro-cabins. Nearby spectators stand in awe—not at the stream of souped-up bikes, but at their drivers.
Helming these rides is a stylish stampede of women, donning everything from aviators and charcoal-toned Daisy Dukes to patched leather vests, bandannas, and a gallery of tattoos. "A lot of guys tell me, 'We knew this was gonna happen one day,'" says Kelly Yazdi, a 26-year-old motorcyclist from Los Angeles, while straddling the seat of an RSD Dyna Ripper.
Yazdi is referring to her brainchild, The Wild Gypsy Tour, which just kicked off as the first-ever all-women's motorcycle festival at Buffalo Chip Campground, a mammoth 600-acre tract of land near the Black Hills of South Dakota. This places the "Gypsies" at the epicenter of the 77th annual Sturgis Motorcycle Rally, the world's largest event of its kind. Or, as Yazdi puts it, "You know how in Peter Pan there's a Mermaids' Lagoon? That's us."
It's been said that women are the fastest-growing demographic in the motorcycling industry today. Not only is female ownership at an all-time high, according to 2016 data from the Motorcycle Industry Council, but some experts estimate that women now represent almost a quarter of all riders. And nationwide, while women's biker groups continue to increase in chapters, all-female overnight campouts like California's "Babes Ride Out" reign supreme.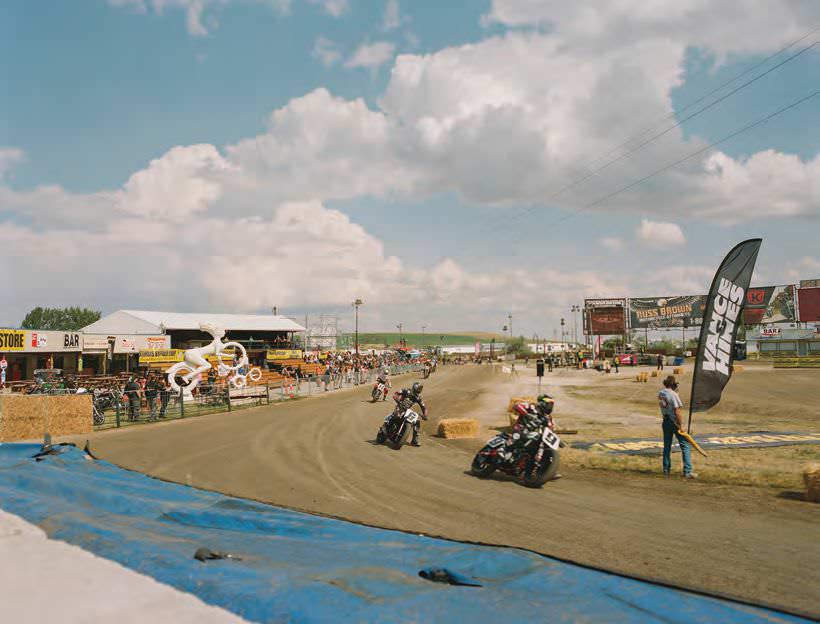 So to say that this is a pivotal time for women in motorcycling is rather an understatement. Just this June, Jessi Combs, also known as the "Fastest Woman on Four Wheels," was selected to be the first-ever female grand marshal of the Sturgis Mayor's Ride. The Wild Gypsy Tour continues in this vein, working to carve out a communal space for women within a male dominated scene.
THE BUFFALO ROAM
Before there was The Wild Gypsy Tour, or even real talk of "women in motorcycling," there was the founding of the Sturgis Motorcycle Rally. The year was 1938, and its setting along the western edges of South Dakota made the Black Hills Motor Classic—as it was originally dubbed—a prime locale for two-wheeling stunts and Ford Model T races. (Think an old-timey The Fast & the Furious, and swap out Vin Diesel for a guy named J.C. "Pappy" Hoel.)
It took decades for the rally to become synonymous with the bonfires, beer, and nude dalliances of the '70s, and a few more years for local Sturgis residents to propose abolishing the event altogehter. Legend has it that the city's mayor sought to get the "riffraff out of town" in 1981, thereby preventing bikers from having a place to camp during the rally.
That's when a man named Rod "Woody" Woodruff intervened, offering up his privately owned land to bikers from all over the nation. "The Legendary Buffalo Chip"—more commonly exalted as "Buffalo Chip," or simply, "The Chip"—was born. It would be years before Woodstock, Bonnaroo, or any other tent-city capital would spring up, making the site a true prototype of the campground-vendor-concert combo.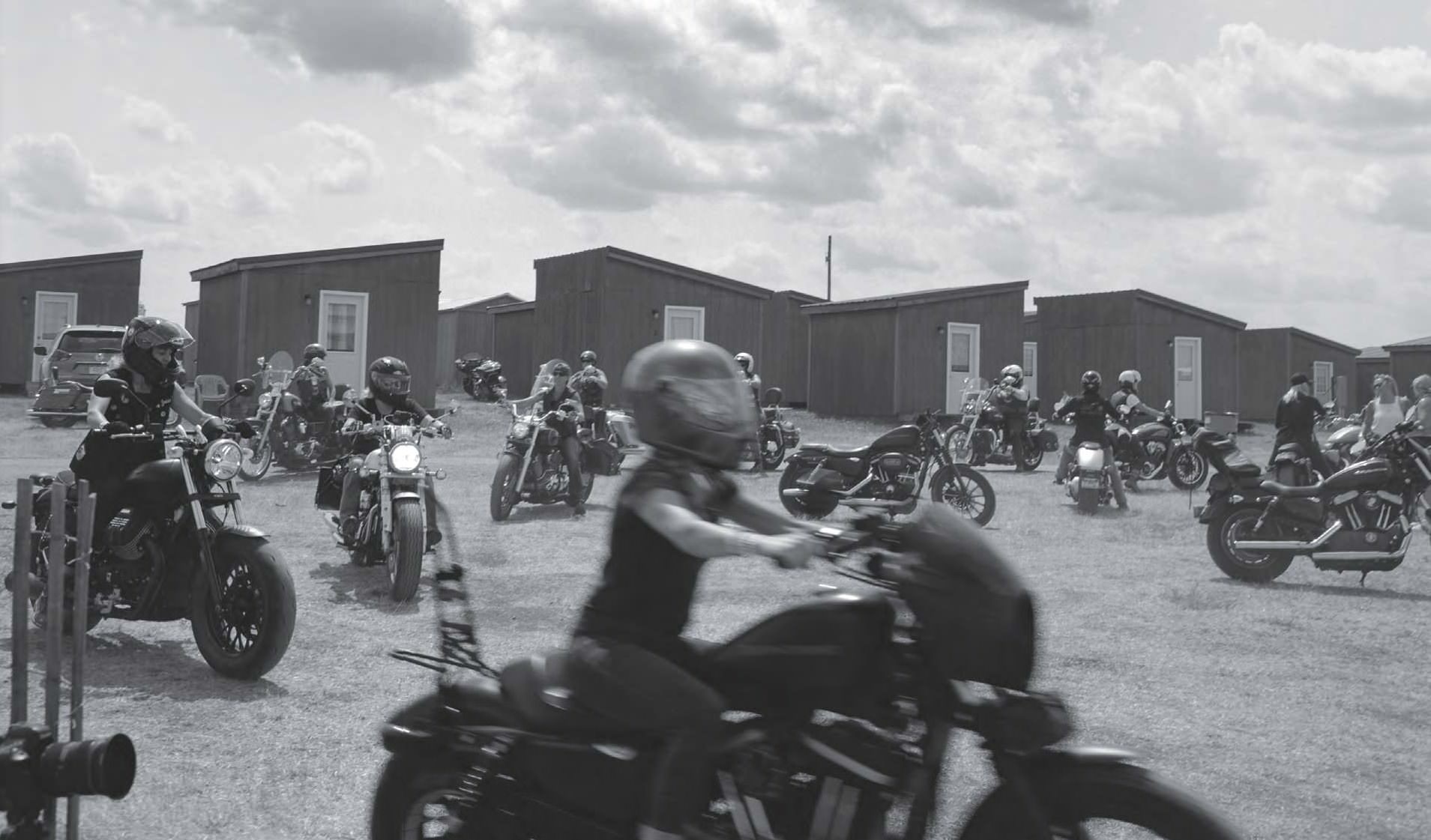 "We all heard of this place—this mecca," says Cris Sommer-Simmons, 60, recounting her first trip to the Sturgis Rally over three decades ago. "I can still remember when I heard my first Harley. I ran out of the house and said, 'What's that sound?' I never heard anything so beautiful in my life."
You can read up to 3 premium stories before you subscribe to Magzter GOLD
Log in, if you are already a subscriber
Get unlimited access to thousands of curated premium stories, newspapers and 5,000+ magazines
READ THE ENTIRE ISSUE
October 2017