The Wonders Of French Polynesia
Maxim
|
September - October 2019
The wonders of French Polynesia await discovery by well-heeled adventurers
In the spring of 1768, the French explorer, mariner and anthropologist Louis-Antoine de Bougainville first spotted the Tuamotu archipelago, a chain of almost 80 islands and atolls in what is now known as French Polynesia. Later, upon arriving in Tahiti, its white sand beaches must have shaken and elated him to the core; so taken by the tropical scenery and numerous nearly naked young women, he and his crew compared it to the Garden of Eden.
As de Bougainville wrote in his widely read travelogue Voyage Autour du Monde (Voyage Around the World), Tahiti, one of the area's largest islands and now its most important, was utopia, an earthly paradise of blissful innocence, untouched by the corrosive tentacles of civilization. While much has changed in the quarter-millennium since de Bougainville arrived, the transformative spectacle of French Polynesia—the raw, visceral nature of the place—has not. You need not stray far from the Tahitian capital of Papeete to find sights you will not soon forget. As soon as you step onto this otherworldly agglomeration of archipelagos and atolls you will feel, to paraphrase what French painter Gauguin wrote circa 1901, civilization falling away from you.
In the Marlon Brando film Mutiny On the Bounty, his character Fletcher Christian does not go ashore after stoking the eponymous uprising. Depressed and facing the gallows back in England—never mind incontrovertible Royal Navy career suicide—he lets his sailors return to the many fruits of the nearby Polynesian archipelago while he drinks himself into a stupor back on the HMS Bounty.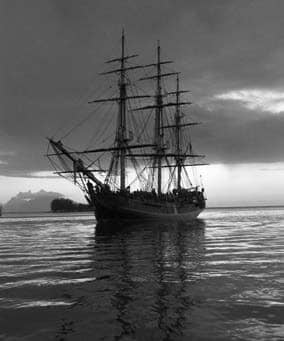 In real life Brando had a much different reaction to French Polynesia: he became fascinated to the point of obsession. While filming 1962's Mutiny, the famously reclusive actor preferred the company of local fishermen to his fellow thespians, and on one excursion they passed Tetiaroa, a small atoll of 12 motus, or islets. A sacred place for the Polynesians, Tetiaroa, 30 miles north of Tahiti, was only used by royalty for feasting, prayers and conflict resolution. Since the place was taboo, forbidden to common Tahitians, it remained pristine even by their standards.
Only half a decade after first rowing past, the opportunity availed itself for Brando to acquire the atoll for less than $300,000 from the heir of Johnston Walter Williams, a British consul who obtained it from the Royal Family. Brando had already married Tarita Teriipaia, the Polynesian beauty who seduced Christian as Maimiti in the film. He had won over his princess, and now he had his treasured kingdom as well.
Fast forward just over a half-century and The Brando—a 35-villa resort located on Onetahi motu where the actor once built his home— is a singular expression of luxury unlike anywhere else on the planet. That may sound hyperbolic without context, but after spending just one night here, your body recedes into a level of tranquility that no marble staircase, white-gloved spa or gajillion thread count linen could ever duplicate. After only a few days spent languidly absorbing this paradise, you will begin casting away the cares of the modern world like a snake shedding its skin.
You can read up to 3 premium stories before you subscribe to Magzter GOLD
Log in, if you are already a subscriber
Get unlimited access to thousands of curated premium stories, newspapers and 5,000+ magazines
READ THE ENTIRE ISSUE
September - October 2019