Uma Thurman
Marie Claire - UK
|
November 2019
'I Managed To Stay In The Business That I Love All My Life, And I Know That's Not A Given. I Can't Not Feel Lucky About It, No Matter What The Downsides Can Be'.
She's one of Hollywood's biggest film stars, and this year celebrates 25 years since her most iconic role in Pulp Fiction. But she's faced numerous personal battles and came out as one of the Me Too movement's most vocal victims
It was 1980 and, despite being only ten years old, Uma Thurman was already anxious about the way she looked. At school, she was bullied for several years about her height, large feet and hands, and wide-set eyes. So, when a model friend of her mother's suggested she should have a nose job, her insecurities deepened. 'I was sure that my looks were hideous,' Thurman later said. 'I was a little too tall, odd, funny looking.' However, a mere eight years later, she was being feted as one of Hollywood's most beautiful new stars after her breakthrough role in The Adventures Of Baron Munchausen. Being considered attractive and talented was quite the validation for a young woman shunned by her classmates.
Thurman has now become one of the most recognised faces in the entertainment industry, and this month marks 25 years since she shimmied her way to icon status in Quentin Tarantino's cult classic Pulp Fiction. Her performance as mobster's wife Mia Wallace earned her an Oscar nomination for Best Supporting Actress and a lifelong role as Tarantino's muse. But there was also a dark side to her dazzling cinematic pairing with Tarantino – being sexually assaulted by his producer and collaborator, Harvey Weinstein. Now, as Weinstein prepares to stand trial for offences against numerous women, Thurman considers herself 'extremely fortunate' to have found the courage to expose him. '[It's] having the courage to just try to move forward, try to take another step, and try not to let things overcome me – to be brave,' she said earlier this year.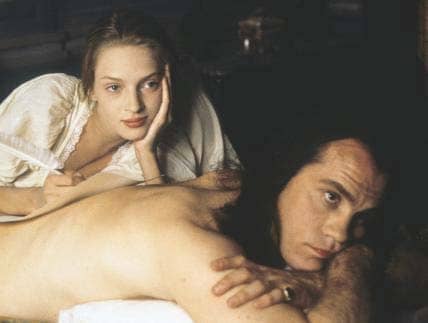 Born Uma Karuna Thurman on 29 April 1970 in Boston, Massachusetts, her father, Robert, is one of America's leading scholars on Buddhism, and her mother, Nena, a former catwalk model, retrained as a psychotherapist and now runs a mountain retreat. The year she turned 14, Thurman spent the summer in New York taking acting classes. When she returned to school, she played Abigail in a production of The Crucible and some talent agents from New York, who'd come to watch her perform, offered to pay for further lessons. Emboldened, Thurman moved to the city, where she enrolled at the Professional Children's School and signed up with Click Models to earn money to pay her rent.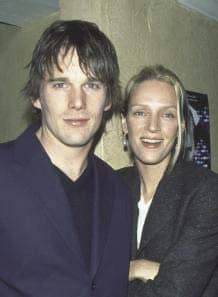 You can read up to 3 premium stories before you subscribe to Magzter GOLD
Log in, if you are already a subscriber
Get unlimited access to thousands of curated premium stories, newspapers and 5,000+ magazines
READ THE ENTIRE ISSUE
November 2019