The Woman Who Fell To Earth
Marie Claire - UK
|
October 2018
Hands up who gave a little squeal when one of Britain's best-loved actresses landed the biggest job on TV? Marie Claire's Editor in Chief Trish Halpin meets Jodie Whittaker to find out how she's settling into life as the 13th Doctor Who, and what it means for women everywhere
Five years ago, to celebrate Marie Claire's 25th birthday, I commissioned a piece called Icons on Icons, in which we paired remarkable women from the worlds of fashion, film, TV and theatre with up-and-coming stars – the next generation of icons. And one of these was a 31-year-old Jodie Whittaker, who at the time was captivating the nation as Beth Latimer in the most talked-about show of 2013, Broadchurch. Now, having made history by landing the starring role in Doctor Who, it feels serendipitous to have Whittaker grace our 30th birthday cover.
'I loved that photo shoot,' she recalls in her broad Yorkshire accent when we meet at the sprawling Wiltshire location for today's cover shoot. Despite the day turning into one of the hottest of summer's heatwave, her energy is infectious and she never wilts for a moment. A lot has happened since Whittaker last appeared in Marie Claire. Aside from the small matter of becoming a household name overnight when she was announced as the 13th Doctor, she now has a three-year-old daughter with her husband, screenwriter and actor Christian Contreras. When lunchtime arrives, we retreat to a cool sitting room in the glorious manor house, and I get the chance to find out more…
Trish Halpin: It's a year since you were announced as the new Doctor. How has life changed?
Jodie Whittaker: I've moved to Wales, which is a big change after working and living in London for 15 years. I've never been on a job this long – it's a nine month shoot, which is wonderfully gruelling. We're still in the midst of it so I'm in a whirlwind and yet to venture out as the Doctor. I'm at this blessed stage where I still have some normality; it's like being in a bubble until the season airs.
TH: You've got a gift of a role to play with…
JW: I feel like I've been handed this amazing world and they've let me be like a kid in a toy shop and go off with it. Doctor Who wasn't something that was on TV in my house when I was growing up, so I thought I'd have to cane it before the first audition and watch every single episode. Thankfully, Chris [Chibnall, the producer] said, 'I don't want you to. I want you to come in with fresh eyes and bring what you would do in this environment.'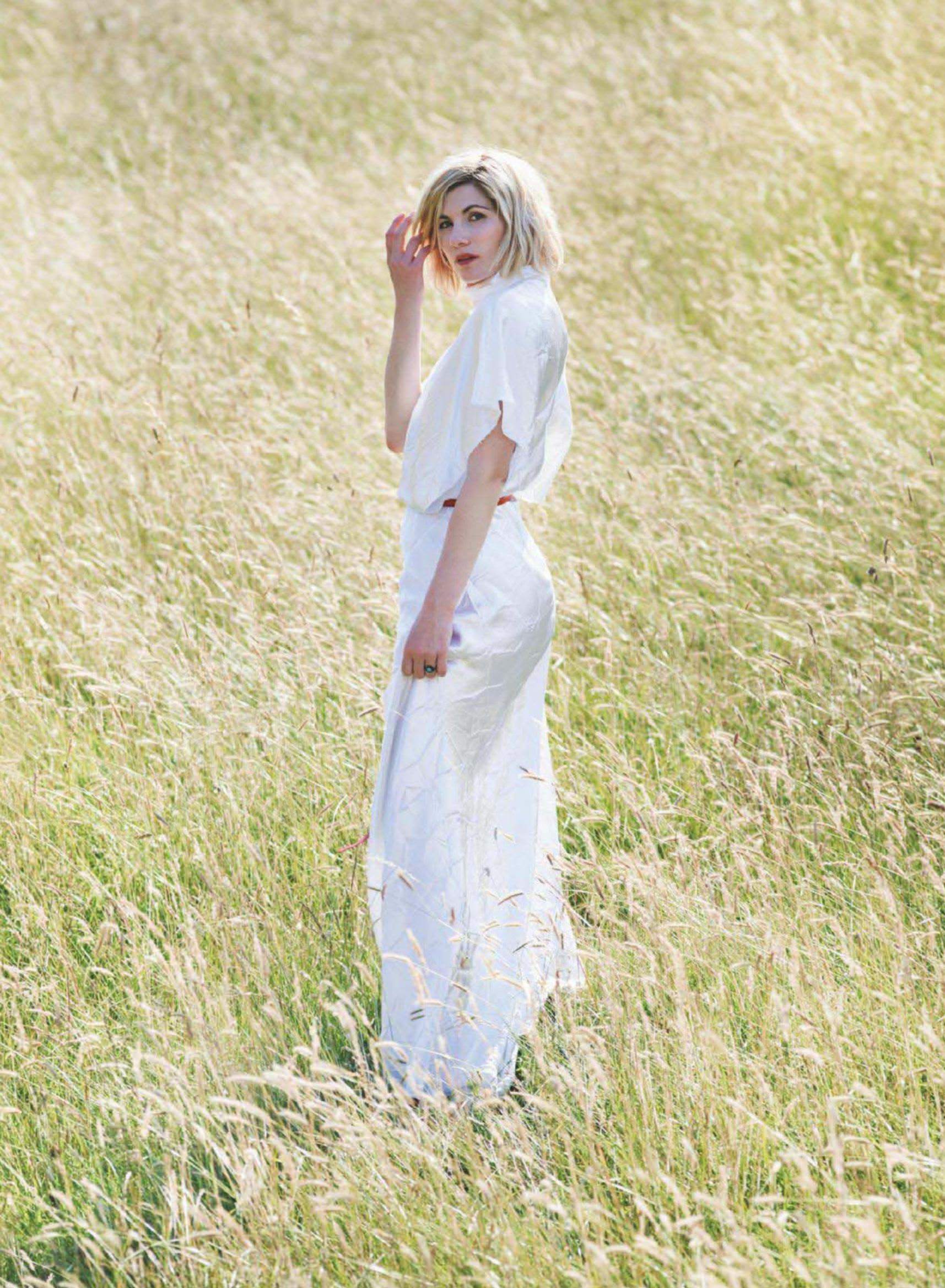 TH: That must have taken the pressure off. You had worked with Chris before, as he created Broadchurch…
You can read up to 3 premium stories before you subscribe to Magzter GOLD
Log in, if you are already a subscriber
Get unlimited access to thousands of curated premium stories, newspapers and 5,000+ magazines
READ THE ENTIRE ISSUE
October 2018