Why Are Women Paying To Work?
Marie Claire Australia
|
November 2020
Despite decades of dispute, childcare fees are still costing working mothers their salaries –and their careers. After the pandemic further exposed a broken system, the fight for free childcare has a new urgency.
Having worked in finance for almost 20 years, Nichole Alexander isn't averse to running her eyes over a spreadsheet populated with numbers. But there's one figure the Sydney-based mum of three has studiously avoided for seven years: exactly how much she and her husband, a builder, have spent on childcare for their daughters. "At our peak when all three girls were in long daycare we were spending more than $1300 a week." Alexander says. "We've spent more than $300,000 after tax on childcare."
They tried many combinations – long daycare, family daycare and a nanny – at different times, but no matter the solution, two factors remained: the juggle was immense and the cost was eye-watering.
"I'm in an absolute minority as a 38-year-old woman, working full-time in banking with three kids, and I know that's because it's too hard and too expensive," Alexander explains. "I'm ahead in my career because I've continued to work, but from a financial perspective, whether I had worked or not, there's barely any difference."
If it hadn't been for a timely piece of advice from an older female boss, Alexander admits she may have resigned. "One of my mentors said: 'You might not be making anything right now, you might even be in the red, but think about your super,'" she recalls. "That was persuasive … but if you don't love your job or it doesn't pay well, why would you persevere with the juggle? Because it effectively means you are paying to work."
The case for radically over-hauling childcare has been fought for decades. Since the 1970s, it has consistently been a top priority for women's rights activists, yet little has changed. Fees for childcare in Australia grew by a staggering 145 per cent between 2002 and 2017, and now absorb nearly one-fifth of many Australian families' incomes. This year's pandemic has made things even harder for already stretched working mothers, highlighting a broken system that is costing women their salaries and their careers.
"Invariably, it is the mums who drop their work to look after children when childcare becomes unaffordable, and that's because the reality is that women earn less in Australia than men do," says early childhood education consultant Lisa Bryant. "When heterosexual families need to work out who works and who doesn't, too often it makes more financial sense for it to be the mother who steps back. That's the pattern that has been followed and replicated for decades."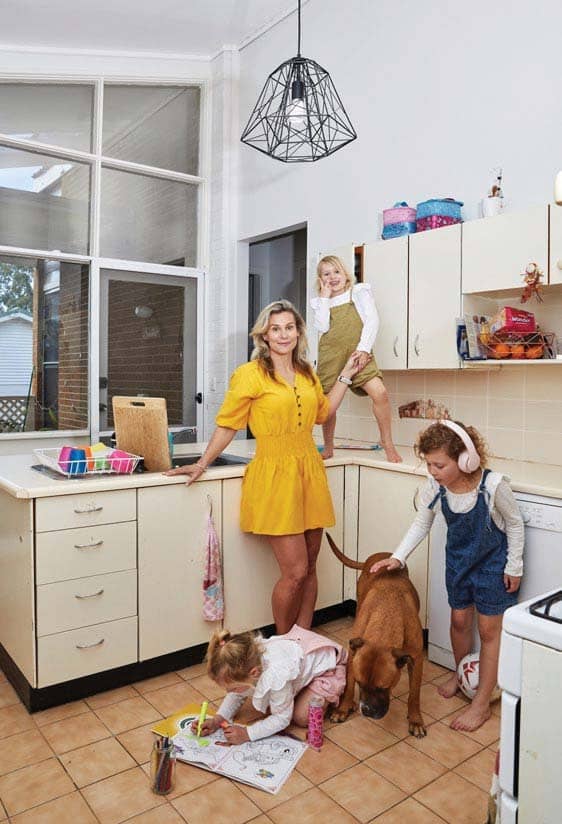 You can read up to 3 premium stories before you subscribe to Magzter GOLD
Log in, if you are already a subscriber
Get unlimited access to thousands of curated premium stories, newspapers and 5,000+ magazines
READ THE ENTIRE ISSUE
November 2020