Why I Loved America's Most Notorious Serial Killer
Marie Claire Australia|August 2020
As a young single mother, Elizabeth Kendall fell under the spell of a charming stranger, Ted Bundy. Unbeknown to her, he led a heinous double life as a rapist and murderer, killing at least 30 women across the US. Here, Kendall and her daughter open up about the devastating impact on both their lives.
In October 1969, Elizabeth Kendall was 24 and fresh to Seattle from Utah, where she'd been brought up in a Mormon family. She met Theodore "Ted" Bundy, a "tall, sandy-haired" stranger at a bar and recalls being naive, shy and insecure that she was a divorced mum. Drinking made her feel "prettier, smarter, more fun".
Conversely, Bundy, nearly 23, was confident and polished. "He was very handsome, funny, smart and seemed to fit into our lives effortlessly," says Kendall (a pseudonym), sitting alongside her daughter Molly in a hotel in Seattle, Washington. "He was an answer to a prayer. I was smitten from the get-go."
Molly remembers how Bundy, who helped raise her from the age of three, once read her favourite book to her, purposefully making mistakes so she'd laugh. "I thought he was delightful," she says.
The photos from that time capture a seemingly happy family: the trio dolled up to visit relatives, and dressed down for camping, skiing and fishing trips. They show Bundy as a doting father figure: teaching Molly to ride a bike, helping her bake cookies and sprinkling her with a hose on a hot day. "We played all kinds of games and I felt I was getting his undivided attention, which was a big deal for me," she says. (Her biological father remained in her life, too.)
The photos, of course, tell only one story. Kendall's 1981 memoir The Phantom Prince has recently been republished with a new chapter by Molly, now 53, where she details how Bundy once crept into her bed, naked, and ejaculated. He'd also carry her in a "crotch hold", slipping his fingers inside her underwear. "I kept Ted's weird behaviour to myself," she writes.
How does she look back at those images of her childhood? "You just wonder, what were you [Bundy] really thinking? What were you really feeling? Were you killing people before we took this picture? It feels like a pile of ashes to look on those happy memories." Similarly, her mother tries not to let herself think of the good times they shared: "It happens and I just have to shut it down because it was not real."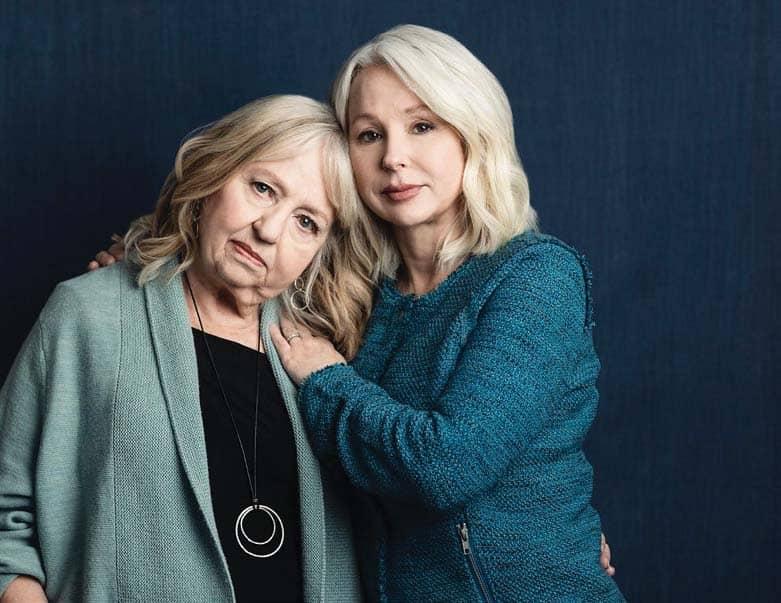 Bundy has recently become a focus of TV's true-crime genre, with Ted Bundy: Falling for a Killer, now screening on Amazon Prime. In the documentary, his first-known victim, political science student Karen Sparks – who was attacked in January 1974 and survived – speaks about it for the first time: "he came into my home, took a frame off my bed and smashed my skull, smashed it into my vagina and into my bladder." The series comes after last year's Extremely Wicked, Shockingly Evil and Vile, starring Zac Efron and Lily Collins. Molly is grateful the film showed her mum in a sympathetic light. "I spent my entire life trying to explain how this all transpired: how we didn't know, how [he] was not only normal but really great," she says forcefully. "He showed up in our lives like a full person. He was there all the time making us feel we were seeing the entire picture."
You can read up to 3 premium stories before you subscribe to Magzter GOLD
Log in, if you are already a subscriber
Get unlimited access to thousands of curated premium stories and 5,000+ magazines
READ THE ENTIRE ISSUE
August 2020