WELL-BEHAVED WOMEN SELDOM MAKE HISTORY
Marie Claire Australia
|
October 2020
In 1970, history was made when the first Black woman won Miss World. Now Jennifer Hosten's story has been turned into a film by Philippa Lowthorpe. Courtney Thompson sits down with the director
Marie claire: Your film Misbehaviour is about the 1970 Miss World pageant and the women's liberation protestors who disrupted the ceremony. Why now? Why did you want to tell this story in 2020?
Philippa Lowthorpe: Well, it's the 50th anniversary, and it's a brilliant time to look back on what has been achieved and what has still yet to be achieved. It's celebrating what those women did and also thinking, "My goodness, we've still got a long way to go." The other thing that I really loved about this story was it didn't just concentrate on the women's liberation movement women, who are amazing. It was more complicated than that and it wanted to look at the contestants, because 1970 was the year that the first Black woman won Miss World, and the first Black South African woman was allowed to enter Miss World.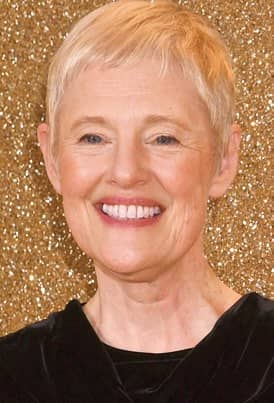 MC: What I really appreciated about Misbehaviour was how it gave space to the Black women in the story, which is something we're still not seeing a lot of in films. Why was that important to you?
PL: This film had to be a celebration of all women, not just the women's liberation movement. The very fact that women had to enter a beauty contest to make something of themselves says so much. For some women in the world, that was a way of getting out of wherever they lived and doing something interesting; that was very important, we mustn't denigrate that at all. And the fact that this was the first time a Black woman was honoured for her beauty was very, very important. And Jennifer Hosten is an amazing person, she's an incredibly intelligent and talented person, no less so than [those in] women's liberation. Together, it seemed to me that these women told a kind of global story.
MC: How much collaboration was there with the real-life women?
You can read up to 3 premium stories before you subscribe to Magzter GOLD
Log in, if you are already a subscriber
Get unlimited access to thousands of curated premium stories, newspapers and 5,000+ magazines
READ THE ENTIRE ISSUE
October 2020