The Wing Was A Women's Utopia ... Unless You Worked There
Marie Claire Australia
|
October 2020
Employees of the women-only club have a story to tell about the company that sold the world Instagram-ready feminism
The idea was born in a Starbucks bathroom. Audrey Gelman, then a 28-year-old PR savant and New York personality, was tired of dashing between meetings in New York and Washington, charging her phone in hotel lobbies and freshening up in public toilets. She envisioned a kind of feminine pit stop she would call Refresh – a club where women could blow out their hair and check their email in comfort and peace.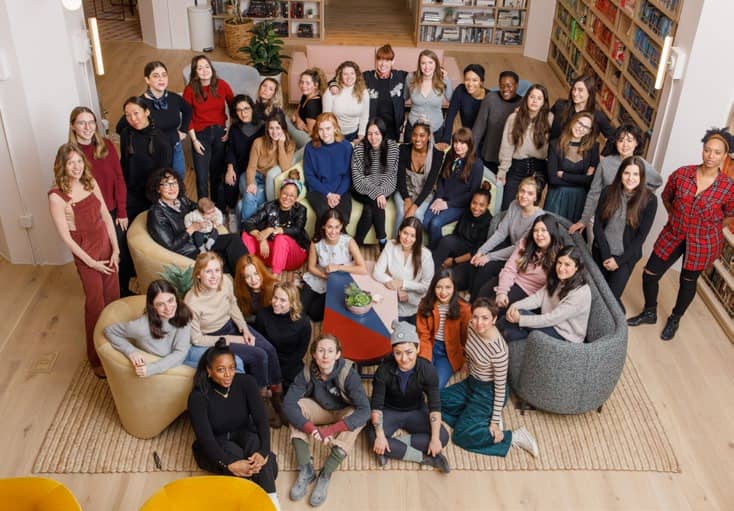 But in time, Gelman's aspirations widened. She realised that carving out a space for women was a "subtly radical" idea. Gelman partnered with Lauren Kassan, a 28-year-old director of business development at the fitness start-up ClassPass. They began plotting the club's first location: a bright penthouse in New York's Flatiron district along a historic stretch known as the Ladies' Mile where, in the late 19th century, upscale women could be seen shopping unchaperoned. They enlisted the historian Alexis Coe to research early American women's clubs and traced a line between those efforts and their own. When the club opened its doors in October 2016 — under a new name, the Wing — they styled it as "a place for women on their way". In its final form, Gelman said on the Recode podcast last year, the Wing is intended as a "women's utopia".
Stepping into a Wing location feels like being sealed inside a pop-feminist biodome. It is pitched as a social experiment: what the world would look like if it were designed by and for women, or at least millennial women with meaningful employment and a cultivated Instagram aesthetic. The Wing looks beautiful and expensive, with curvy pink interiors that recall the womb. The thermostat hovers around 22 degrees Celsius, to satisfy women's higher temperature needs. A colour-coded library features books by female authors only. There are well-appointed pump rooms, as well as private phone booths named after Lisa Simpson and Lady Macbeth. There's an in-house cafe, the Perch, serving wines sourced from female vintners, and a babysitting annex, the Little Wing. The vibe is a fusion of sisterly inclusion and exclusive luxury: private memberships run up to approximately $4000 AU per year, and the waitlist is 9000 names long.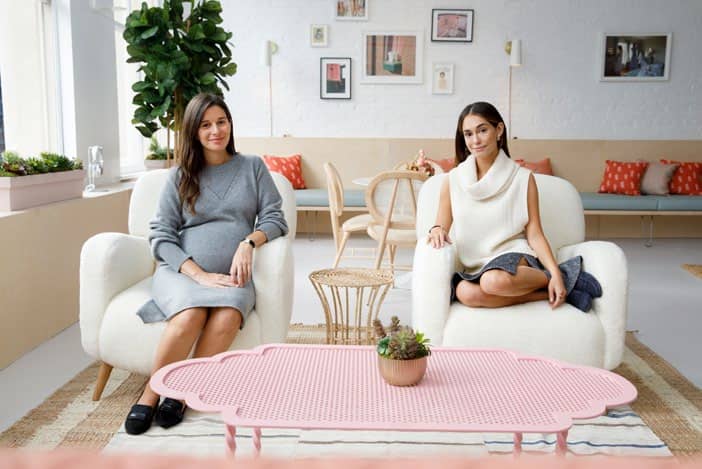 But the Wing's real draw is the women who gather within. Wing members — there are now about 12,000 — call themselves "Wing women" or "Winglets". Among them are the Women's March co-chair Linda Sarsour, social media influencers, CEOs and authors. When Gelman emailed an intimate crew of women to join the Wing as "founding members" in 2016, she announced a new echelon of New York elite. The club's opening was styled as a slumber party, where women who made the cut wore luxe white pyjamas, sampled face masks and staged a pillow fight. Gelman was not only the Wing's chief executive, but also the avatar of its ideal member: a meticulously fashionable, intensely driven woman who has managed to make her mark in the world in a way that also strives to uplift other women.
In the four years since its inception, Wing locations have multiplied across the US and one has popped up in London, and its sorbet-tinged interiors have become a coveted backdrop for female-focused PR efforts. The Wing is where Hillary Clinton was greeted like the victor in her post-campaign press tour, and where Jennifer Lopez dropped the news of her skincare line.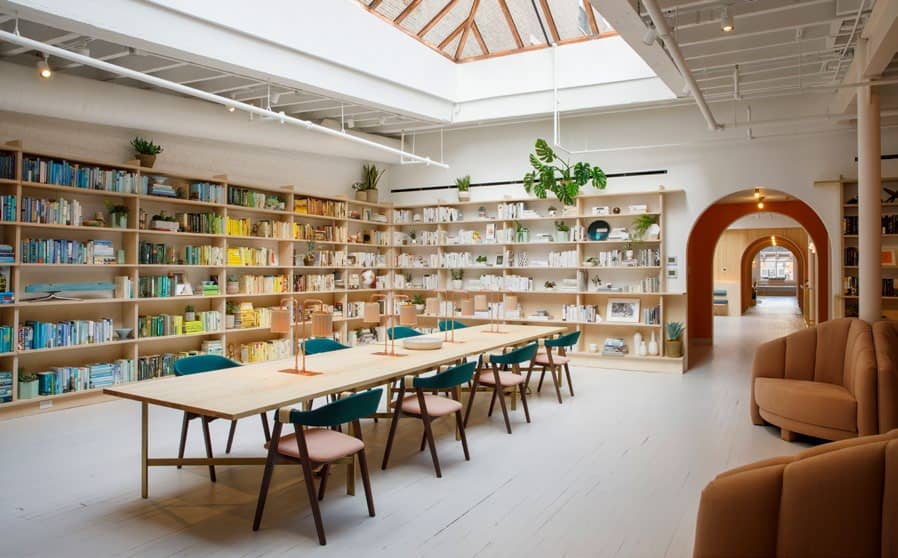 You can read up to 3 premium stories before you subscribe to Magzter GOLD
Log in, if you are already a subscriber
Get unlimited access to thousands of curated premium stories, newspapers and 5,000+ magazines
READ THE ENTIRE ISSUE
October 2020