The SHOW MUST Will GO ON...
Marie Claire Australia|July 2020
With theatres and galleries closed, TV production shut down, and comedy shows and music gigs postponed, artists are finding new and innovative ways to entertain. Join us in rallying behind the creative community doing it tough.
AMY HARRIS & JARRYD MADDEN
AUSTRALIAN BALLET DANCERS
"It's a real thrill; a magical moment of pure escapism," says Amy Harris, describing the rush of pirouetting across the stage in front of a live audience as a principal ballerina in The Australian Ballet. The last time Harris felt that buzz was in March, when she performed the company's new contemporary piece, Volt, at the State Theatre in Melbourne. It was her first show back after giving birth to son Phoenix last June, and she got to perform it a grand total of three times before the lockdown restrictions closed stages across the country. "I felt like I'd just got my wheels turning again, only to have the brakes slammed on," she says.
With the rest of the year's shows postponed indefinitely – including Anna Karenina, Harlequinade and The Happy Prince – Harris and her husband, fellow dancer Jarryd Madden, are trying to find normalcy in the crushing tsunami of uncertainty. Their new routine starts with breakfast at home, followed by a morning of online schooling for daughter Willow, five, an online ballet class in the lounge room at 11 am coinciding with a nap for Phoenix and an afternoon of optional Pilates and gym classes. The ballet has also organised online Friday night cooking classes, a book club, and quiz speed rounds. "The company has gone above and beyond to focus on connection and mental health during isolation," says Madden, praising The Australian Ballet's quick pivot to online connection in lieu of group hugs.
The company has also introduced a digital season for fans to watch online, and an option for patrons to donate their ticket to support the company. "It's very special to know they're missing us as much as we're missing them," says Harris, who is looking forward to the day she can once again return to her beloved stage. "The hardest part for us has been not having an official date. We have nothing to strive for and no end goal in sight. I feel lucky we're both dancers, we've been able to lift each other up on the low days." Until then, Harris and Madden will be dancing in the kitchen.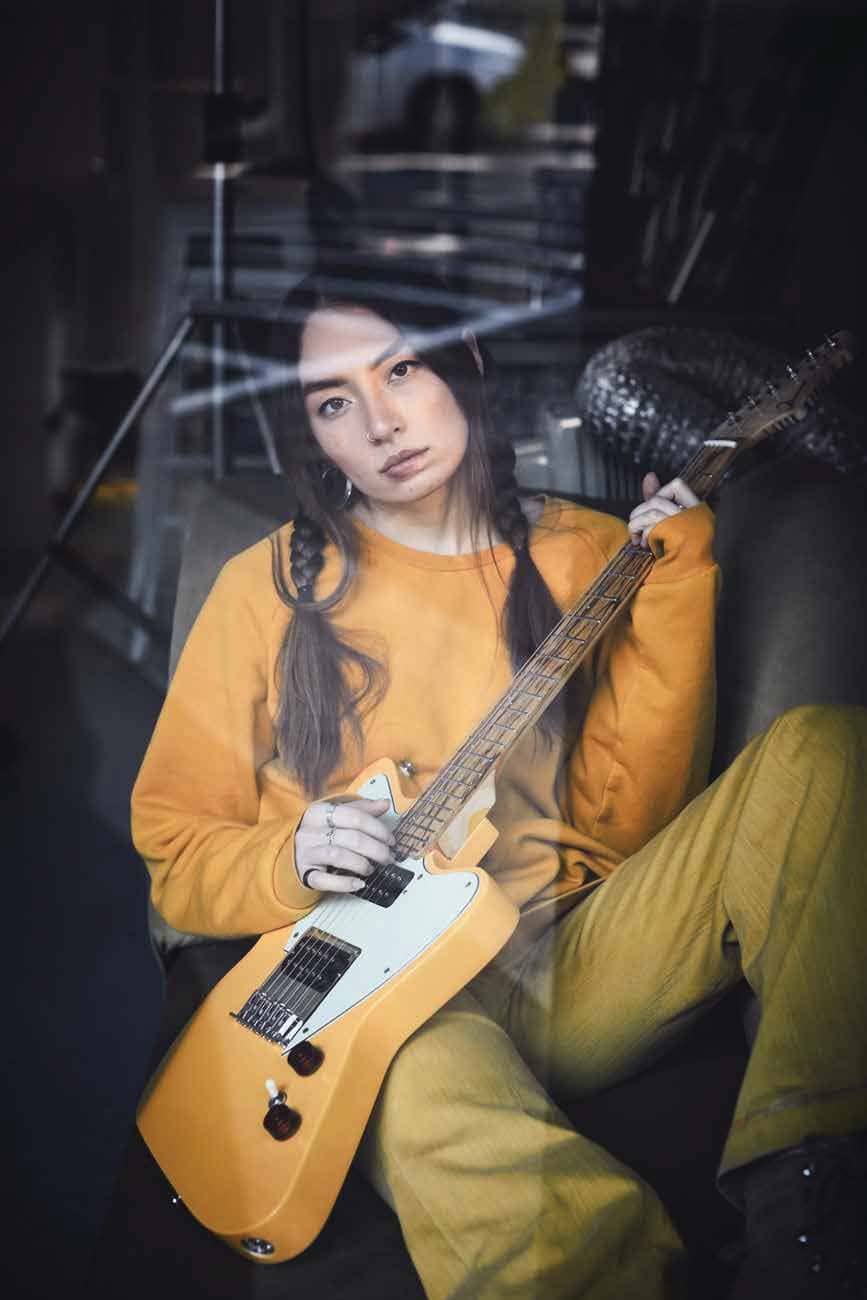 JAGUAR JONZE
MUSICIAN
Jaguar Jonze is an eternal optimist. The artist, whose real name is Deena Lynch, was diagnosed with coronavirus in March after returning to Sydney from the US, where she had to cancel the majority of her gigs – including a set at SXSW festival. Even while fighting a deadly virus and mourning the loss of a much-anticipated international tour, Jonze has found silver linings in the cloud that is COVID-19. She released her debut EP Diamonds & Liquid Gold on April 17 in the back of an ambulance on her way to hospital.
"The paramedics blasted Jaguar Jonze through the speakers and had a little dance with me. They helped me bring the EP into the world in a very unique fashion," says Jonze, who spent more than five weeks in isolation, bedridden with fluctuating fevers, fatigue, diarrhoea, coughing, muscle aches and excruciating chest pains, before finally testing negative after 40 days. "To be honest, even though I had COVID-19, it's been the most fruitful time for me. It's opened up a lot of opportunities and brought people together. Sometimes tragedy brings beauty – that's the mantra I'm going by, anyway."
You can read up to 3 premium stories before you subscribe to Magzter GOLD
Log in, if you are already a subscriber
Get unlimited access to thousands of curated premium stories and 5,000+ magazines
READ THE ENTIRE ISSUE
July 2020