The HOLLYWOOD CON QUEEN
Marie Claire Australia|June 2020
For years she tormented studio executives, actors, photographers and make-up artists, until her victims closed ranks and unravelled her mighty scam. K.J. Yossman reports on the Con Queen of Hollywood and her star-studded web of deceit
It was a warm, overcast afternoon in August 2019, and Joe Scarnici was pumped. A talented photographer who's gone on tour with Madonna, covered the red carpet at the Academy Awards and worked on campaigns for Pepsi, Scarnici had just wrapped up a phone call with a new potential client about a big photo shoot. He grabbed some lunch and headed to his office/ garage in San Juan Capistrano, California, to sketch out lighting ideas. Suddenly, the phone rang again, this time from a UK number. The caller, who had a British accent, introduced himself as Albert, an assistant to Christina Ong, a Singaporean entrepreneur nicknamed the "Queen of Bond Street" after London's most luxurious shopping district, where she owns a number of designer stores.
Ong was looking to hire a photographer to shoot a handful of Indonesian athletes she was sponsoring in the lead-up to the Olympics, Albert explained. If Scarnici was interested, she would call him directly to tell him more. Sure, he said, and 15 minutes later – just enough time for him to run a quick Google search on the reclusive billionaire – Scarnici's phone lit up again.
"My first impression was 'Wow, why is this person reaching out to me?'" he recalls. "Because the richest woman in Singapore calling me in my garage just seemed a little fantastic." Ong, who said she had been passed Scarnici's details by Martha Stewart's assistant (Scarnici shot Stewart for a cookbook launch in 2016), was quick to put the photographer at ease, telling him he'd been highly recommended.
After the call, Albert swiftly sent over a non-disclosure agreement and then a detailed schedule for Scarnici's six-day trip to South-East Asia, along with a contract worth $36,000 US (his fee plus expenses) and athlete bios. Within 48 hours, Scarnici was hugging his wife and children – one of whom was just two weeks old – and boarding a plane to Hong Kong, where he would catch a flight to Indonesia.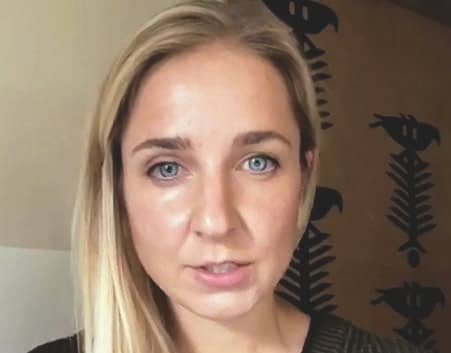 But the trip turned out to be a bust. None of the promised subjects turned up – and neither did Ong. The no-show, Scarnici reasoned, was unusual but not unheard of. He'd once spent a week in Europe waiting for a legendary soccer player to make himself available for a shoot. At Ong's urging, Scarnici extended the trip by two days, bailing on a couple of small jobs he had booked back home. But when the talent still failed to materialise, he got on a flight home before the weekend, as he was due in New York City on Monday to work with a major sports brand, and there was no way he could cancel.
Sympathetic, Ong told him to invoice for his fee and the expenses he'd incurred, which included his flight to Jakarta and various things he'd been asked to pay cash for up front, including his driver, hotel and food, all the while expressing her wish that once she pinned down the athletes, Scarnici would return to Indonesia and finish the job.
That Monday evening in New York, Scarnici, his assistant, and another photographer headed for dinner in Midtown. As Scarnici was recounting his Indonesian adventure, Albert rang, saying Ong wanted to speak to him. He and Ong had been calling incessantly since Scarnici left Jakarta to discuss his return. As he paced up and down the footpath outside the restaurant, he explained to Ong with a touch of embarrassment that he just didn't have the funds to fly back before he was reimbursed for the first trip.
Ong changed her tactic. She asked whether Scarnici would be willing to meet her privately instead to initiate a "discreet relationship" and needled him to blow her a kiss over the telephone. "In my head, I'm picturing a 72-year-old uber-rich woman in Singapore blowing me kisses, telling me she wants to fly me to Japan," Scarnici recalls. Now "really weirded out", he politely declined, and Ong hung up in a huff. Albert immediately called back, asking what Scarnici had said to upset his boss, and dismissed her indecent proposal as "something that was lost in translation". Scarnici, still trying to wrap his head around the exchange, glanced up to see his assistant running towards him while typing furiously into his cell phone. He held it up for Scarnici to read: "THIS IS A SCAM!"
You can read up to 3 premium stories before you subscribe to Magzter GOLD
Log in, if you are already a subscriber
Get unlimited access to thousands of curated premium stories and 5,000+ magazines
READ THE ENTIRE ISSUE
June 2020