THE GREAT SHE-RECESSION
Marie Claire Australia|August 2020
The economic shock of COVID-19 has been felt across the world, but female workers and female-dominated industries have been the hardest hit. Here, four professional Australian women share stories from the pandemic of riches to rags – financial but emotional, too.
The coronavirus is a disaster for feminism," declared The Atlantic magazine on March 19. Months later, as statistics emerge from the depths of the pandemic, the assertion worryingly holds weight. With about a million jobs lost in Australia, COVID-19 has disproportionately disadvantaged women: in April their working hours were cut back by 11.5 per cent versus 7.5 per cent for men. Female dominated industries such as retail and hospitality were particularly affected, with many casual workers excluded from the JobKeeper scheme. "The way we designed our labour market pre-pandemic means that a lot of women have ended up in part-time or casual work," explains Ebony Bennett, deputy director of The Australia Institute. "The Treasurer [Josh Frydenberg] said we have to draw the line somewhere. Unfortunately, he chose to draw the line in a place that [hurts] women."
During lockdown, women's unpaid labour surged, with 56 per cent (versus 38 per cent of men) working from home, often taking on childcare responsibilities. Free childcare was a godsend for essential workers, but now, as the government rolls that scheme back, some households will likely decide it's too expensive for the mother to work. In fact, women are already twice as likely to have stopped looking for jobs than men. "This is bad not only for women but the whole economy," says Bennett.
But it's not all doom and gloom. marie claire spoke to four women about the economic shock of COVID-19 – and how they're forging forward.
MICHELLE REDBOURN, 31
"I NEVER THOUGHT I'D BE ON UNEMPLOYMENT BENEFITS"
The senior global recruiter for a hotel booking technology site was laid off in April. She worries what this forced break will mean for her career progression, especially if she goes on to take maternity leave.
We knew that redundancies were coming. People started going a bit quiet. Projects started being put on hold. I was very blasé about it, saying things like, "Oh, I'll probably lose my job next week!" But when it happened it was really surreal.
I've never not worked from the moment I left college. It felt so odd not to be productive. And then I had to apply for JobSeeker, which was something I never thought I'd ever do. I had to keep reminding myself, "I didn't put myself in this position." It's not like I was lazy or bad at my job. I couldn't even be angry at the company because it wasn't their fault either. It's not like they'd made bad business decisions. It was an outside force beyond all our control.
I began going for interviews straight away, but businesses can afford to be choosy again. My skills are quite niche, so there's usually not a lot of competition. But it's different now. It's as though we're back in the GFC [global financial crisis, between 2007–'09] when there were 300 people applying for every job.
I think a lot about how this is going to affect people's careers, especially women because we're already paid less. If we're having this break, how will it affect our remuneration and career pathways? Do you end up taking a job for the sake of it, knowing it might be $20,000 or $30,000 less than what you were on before? Or do you hold out, knowing there are so many people out there looking for jobs?
It has such a knock-on effect on everything. My fiancé and I had planned to travel and get married. We were going to start trying for a baby at the end of next year, but having already taken one break from the workforce that wasn't my choice, what will happen to my future if I take another one?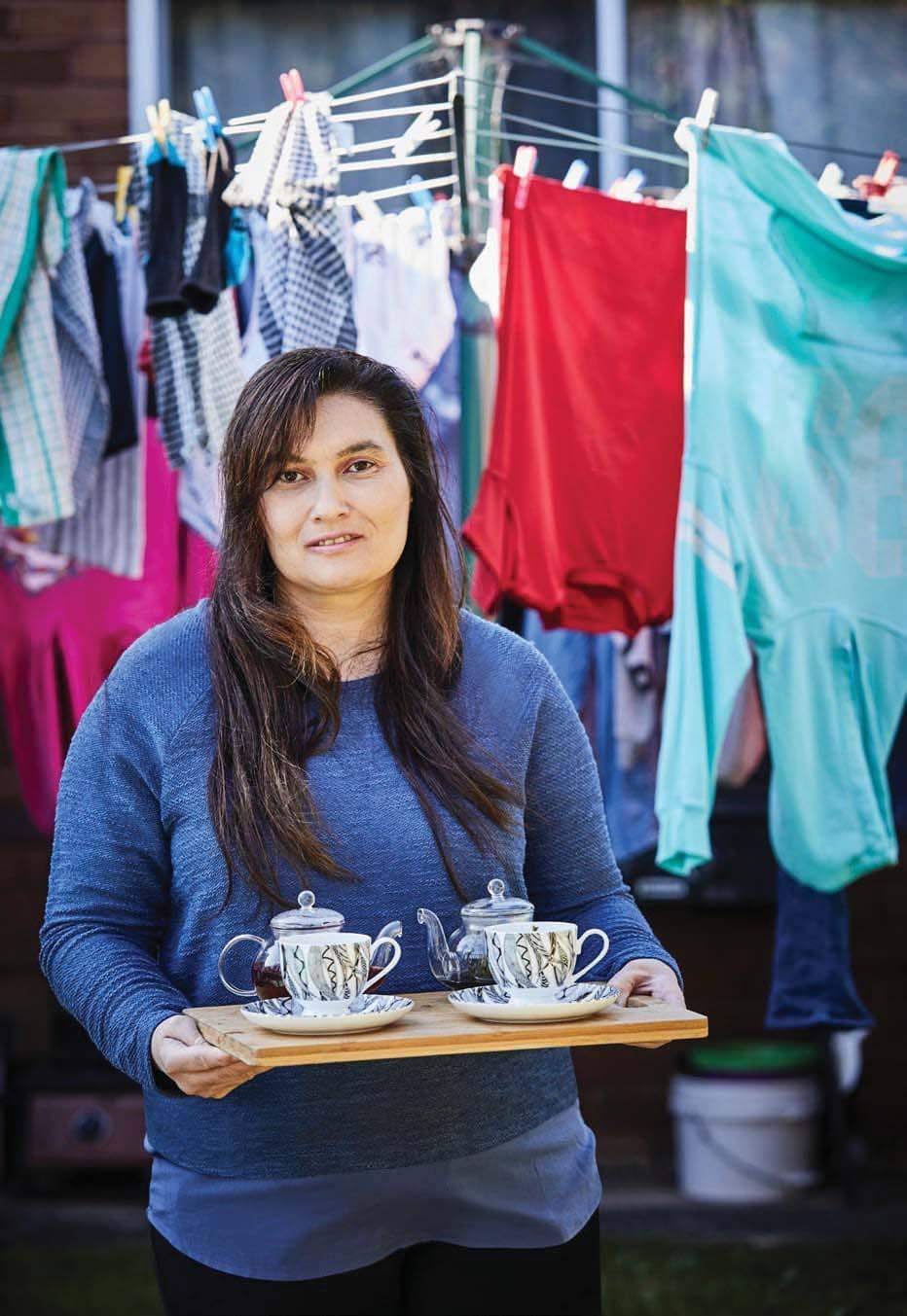 JO-ANN WOLLES, 43
"I DIDN'T KNOW HOW I WOULD SUPPORT MY FAMILY"
You can read up to 3 premium stories before you subscribe to Magzter GOLD
Log in, if you are already a subscriber
Get unlimited access to thousands of curated premium stories and 5,000+ magazines
READ THE ENTIRE ISSUE
August 2020