MY Australian DREAM
Marie Claire Australia
|
September 2020
2020 has forever changed the way we live and think, bringing opportunity for growth and positive change. Ten high-profile Australians reveal their hopes for the future
BENJAMIN LAW
WRITER AND BROADCASTER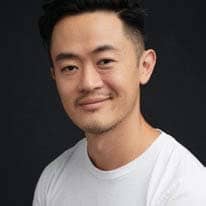 George Floyd's brutal killing at the hands of police – and the wave of Black Lives Matter protests in its wake – have made us all re-examine police brutality against black people in the US and Australia. Here, Aboriginal and Torres Strait Islander people represent roughly three percent of the population, yet almost 30 per cent of the prison population. Since the 1990s, hundreds of black people have been killed – and continue to be killed – in police custody in similar ways to Floyd. In 2015, David Dungay even said the same words as Floyd – "I can't breathe" – as he was held face-down by police officers before he died. What happens to black kids and adults in Australian detention is a national stain.
It also forces us to look at all our institutions with critical eyes. The arts and media govern whose stories are told, and who gets to tell them. And although we live in a country with the oldest continuing human civilisation on Earth, where half of us are first- or second-generation migrants … where are non-white people in the national conversation? Off the top of your head, can you name 10 Australian TV shows starring or hosted by a non-white person? Or even five?
LISA WILKINSON
CO-HOST OF THE PROJECT
Conversations about "diversity" in 2020 shouldn't make us feel good. They should make us look at our leaders and propel us into action. May 2020 be the year we get comfortable discussing "whiteness" the same way we do "patriarchy" – recognising that the issue is how to address disproportionate imbalances of power that erase other people.
This is a year none of us saw coming. Or maybe we did and chose not to look. But what if 2020 was the year the universe decided we had to have? What if this was the year the universe chose to say "enough"? The year Mother Nature sent us to our rooms to take a long, hard look at ourselves?
It's a time to be uncomfortable with where we are and what we may have become. A time to pause, to pivot and to plan. A time to realign our values. A time to breathe real, clean air and to think, mindfully. A time to treasure our health. A time to support local business and embrace our community, our neighbours. It's about time with family, untrammelled by the distractions of a world moving way too fast. And time with ourselves, our thoughts and the dreams we somehow abandoned because... life. A time to move forward with more compassion, less judgement and more gratitude. A time to make change and be the change.
I pray that what has not broken us in 2020 has woken us. I dream that we will all now breathe a little deeper and pause a moment longer, having discovered a better soul, a stronger spirit, a more mindful, conscious self. Living with the knowledge that we all need to fit more gently into the universe.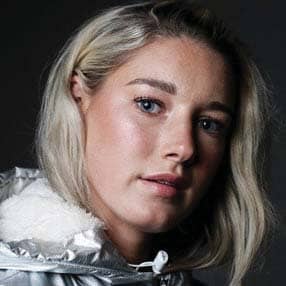 TAYLA HARRIS
AFLW PLAYER AND PROFESSIONAL BOXER
Eternally optimistic, I see a future Australia that generates equal opportunities for men and women and is a country proud to boast the highest standards of acceptance.
I hope it is a place where aspiring female athletes are not challenged by multiple barriers that prevent them from achieving their dreams, while their male counterparts follow the yellow brick road to becoming professional sports stars. We don't mind if our brick road isn't yellow, hell, paint it rainbow and give a voice to the LGBTIQ+ community too – women are multitaskers after all, aren't we?
"I DO BELIEVE GENDER EQUALITY IN AUSTRALIAN SPORT IS POSSIBLE" – Tayla Harris
I am ambitious by nature, so I refuse to tone down my optimism. I believe many Australians' attitudes need to change, but I do believe gender equality in sport is possible.
I would also love to see the end of the tall poppy syndrome in Australia, replaced by a culture where we support each other and celebrate our achievements.
You can read up to 3 premium stories before you subscribe to Magzter GOLD
Log in, if you are already a subscriber
Get unlimited access to thousands of curated premium stories, newspapers and 5,000+ magazines
READ THE ENTIRE ISSUE
September 2020