Lessons from my Grandmother
Marie Claire Australia
|
October 2020
To celebrate National Grandparents Day in October, Saskia Tillers asked four grannies to share their stories and words of wisdom on life, love and loneliness. Pass the tissues…
How to HAVE A HAPPY RELATIONSHIP
NORMA PLAYER, 93
Wally and I were both 19 when we met. After work I'd been helping out in a Hyde Park [Sydney] canteen that gave servicemen free meals. The best part was that once dinner had been served, everyone would spend the rest of the evening dancing. I spent one particular night twirling with a handsome English naval officer. He asked if he could accompany me home, and I agreed, so he caught the train with me back to Summer Hill. At my door, he shook my hand and thanked me for a lovely night. He didn't even try for a kiss! Well, that really impressed me. After that we fell in love quickly, but at the back of our minds was the knowledge that one day soon he'd have to return to the United Kingdom. I didn't think much of it when I suggested he take his discharge out here and stay in Australia. But the next day, I looked up to find Wally in my office. He'd spoken to his superior and was allowed to stay, as long as we were married within six weeks. I borrowed a friend's wedding dress because we had clothing rations, (that same dress was worn by five different women over the years!), and we tied the knot on December 29, 1945. Even so, we ended up having to move to London [for] 15 months before settling in Australia. We had three beautiful children, and Wally and I had been married just two months short of 70 years before he passed away in 2015. It sounds like a long time but I wish it'd been longer.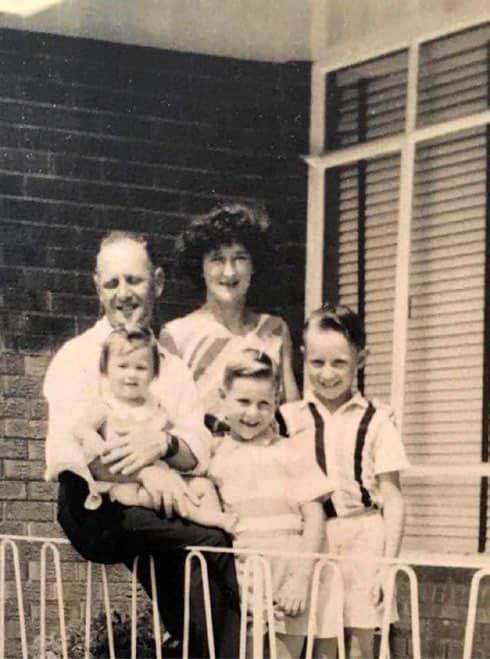 Of course we had disagreements, but my advice would be to work through any arguments calmly, and without worrying about who is to blame. Marriage isn't about winning, or one-upping your partner. Forget the game-playing, and allow yourself to be a bit vulnerable.
It's so important to let each other know how much you care for one another – because deep down that's what we all want, isn't it? To feel loved and appreciated and special? At the end of the day, that swept-off-your-feet feeling might not last forever, but the friendship and kindness underneath it will.
How to FIGHT FOR WHA YOU BELIEVE IN
AUNTY HAZEL COLLINS, 63
You can read up to 3 premium stories before you subscribe to Magzter GOLD
Log in, if you are already a subscriber
Get unlimited access to thousands of curated premium stories, newspapers and 5,000+ magazines
READ THE ENTIRE ISSUE
October 2020