GONE girl
Marie Claire Australia|July 2020
She was the British society heiress who became Jeffrey Epstein's lover, then confidante and co-conspirator in a depraved sex ring. Since the death of the billionaire paedophile, Ghislaine Maxwell has miraculously disappeared, and now her accusers want answers. Daniela Elser investigates
It could be a totally innocuous photo. A middle-aged woman seemingly caught unsuspecting while eating a burger and fries at an LA outpost of the famed fast-food chain In-N-Out Burger. Her hair is short, her face free of make-up and her choice of a hoodie and pants fairly drab. In some of the images, she wears matronly glasses. She could be any other slightly dowdy 50-something Angeleno indulging in a fast-food hit.
But the woman is anything but normal or average. She is Ghislaine Maxwell, one of the most pursued and searched for people in the world right now, having totally disappeared from public view last year. She is also the best friend and former lover of Jeffrey Epstein, the prolific and convicted sex offender who abused countless underage girls and peddled sexual favours to other powerful men.
Maxwell has been accused of playing a key role in bringing those teenagers, many from vulnerable backgrounds, into Epstein's orbit. She has also been accused of being a sexual participant. (Maxwell has vehemently denied the allegations. She's never been accused of wrongdoing by authorities and has never been charged with any crime.)
In retrospect, Maxwell's story should have played out differently. The daughter of an '80s media tycoon, her life should have seen her flit between the usual haunts of the titled and the obscenely wealthy, a vacuous parade of money and social ambition. Instead, her name will forever be closely linked to a man who trafficked girls and whose heinous sexual appetite destroyed an untold number of women's lives.
Since Epstein was found dead in a New York jail cell in August last year, Maxwell's location has been an unsolved mystery, and rumours have swirled: is she hiding out in a New England mansion? Is she chilling at a Hollywood burger joint? (Some argue that the now-famous photo, published in The New York Post, was faked.) Is she in South America? Perhaps most curious of all, was she, all along, involved with Mossad, Israel's legendary spy service?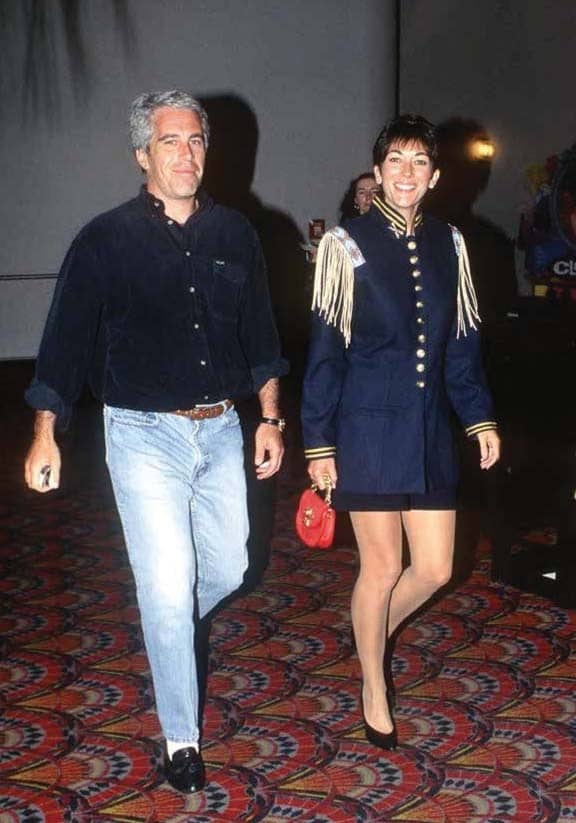 There is a certain horrible symmetry to Maxwell's life in that the wealth, misdeeds, and deaths of two men, nearly 30 years apart, have indelibly and irrevocably shaped the course of her life.
Born in Paris in 1961, she grew up in England where she attended the exclusive Marlborough College (the Duchess of Cambridge's alma mater), before entering Balliol College at Oxford. As an adult, she was given a job at her father's company – Robert (Bob) Maxwell was a high-rolling media baron – partied her way through London and New York and became friends with John F. Kennedy Jr. Maxwell personified the archetype '80s socialite.
In November 1991, her dad disappeared from the deck of his superyacht, 'Lady Ghislaine', in the Canary Islands. As his wife Elisabeth and son Philip flew by private jet from London they received word: a fisherman had found his corpse. When Maxwell arrived to join her family, "She was inconsolable; she could hardly speak. When she saw her mother, her knees just buckled," photographer Ken Lennox who worked for Bob Maxwell's Mirror newspaper revealed. "She was really devastated. If you look through the Maxwell files, [Bob] would take her to events: Elton John's birthday, football matches. She was always there, clinging on to him. She called him 'My Daddy' all the time."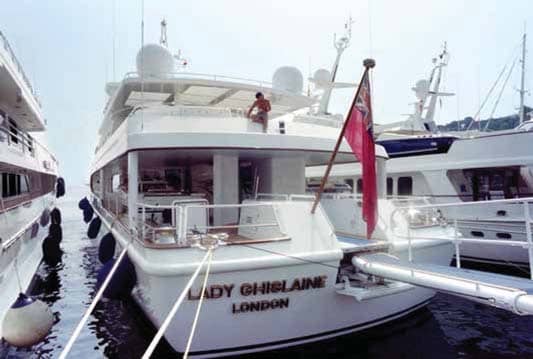 Within weeks of her father's death, a $900 million US hole in the Mirror's pension fund was discovered, with the finger pointed firmly at him. Soon there was frenzied speculation about his cause of death: had he committed suicide facing humiliation? Was he murdered? Or had he suffered a heart attack and toppled over the side of the boat?
Maxwell's world came crashing down around her, with the family facing immediate comparative poverty. Maxwell, then 30, fled to New York. It was there she met Jeffrey Epstein, 38, a charismatic financier with a mysterious career. Print stories about Epstein at the time dubbed him an "International Moneyman of Mystery" and "The Talented Mr. Epstein".
You can read up to 3 premium stories before you subscribe to Magzter GOLD
Log in, if you are already a subscriber
Get unlimited access to thousands of curated premium stories and 5,000+ magazines
READ THE ENTIRE ISSUE
July 2020