CATCHING A SERIAL KILLER
Marie Claire Australia
|
November 2020
When three young women were abducted and murdered in Perth during the '90s, the unsolved crimes haunted the city for decades. Finally, following the most expensive police investigation in Australian history, the Claremont serial killer has been brought to justice. Those close to the case tell Michael Crooks their stories
For 20 years, they were the unsolved crimes that devastated families, changed the way women went out at night and left a city in fear: three young women plucked from the streets and taken to their deaths.
It began with Sarah Spiers, an 18-year-old receptionist who disappeared on January 27, 1996, after a night out in Claremont. The wealthy riverside suburb had a thriving night scene that included the iconic Continental Hotel and Club Bayview, where Spiers was last seen. Her body has never been found.
Six months after that, childcare worker Jane Rimmer, 23, vanished following drinks at the Continental. Her body was found two months later in bushland 40 kilometres away.
Then, on March 15, 1997, after a night out at the Continental, lawyer Ciara Glennon, 27, was last seen interacting with someone in a car before going missing. A man stumbled across her body three weeks later in bushland 50 kilometres north of Perth. Both Rimmer's and Glennon's necks had evidence of injuries consistent with knife cuts, and they both bore defensive wounds on their arms.
The murders sent shockwaves through the city, but as the Claremont serial killer loomed large, police grappled to find a suspect.
Twenty years later, following a breakthrough from improved DNA testing, police announced on December 22, 2016, that they had made an arrest. The suspected killer was 48-year-old Bradley Robert Edwards.
The former Telstra technician, who had been married twice and volunteered at his stepdaughter's Little Athletics club, was charged with the murders, as well as two other historical crimes: the attack on an 18-year old at her home in 1988; and the rape and abduction of a girl, 17, in a Claremont cemetery in 1995. Edwards pleaded guilty to the two attacks but denied he was a killer.
On September 24, after a judge-only trial that ran for seven months, Justice Stephen Hall found Edwards, now 51, guilty of murdering Jane Rimmer and Ciara Glennon. A lack of evidence meant Edwards was acquitted of Sarah Spiers' murder, but Justice Hall said it was "likely" he was her killer. The verdict, at long last, brought justice for the victim's families and those who lives were impacted.
The BEST FRIEND
SARAH WANEK
When childcare worker Jane Rimmer didn't turn up to a Sunday roast on June 9, 1996, her concerned mother began calling family and friends. Rimmer was a responsible, levelheaded girl who never missed the weekend catch-up, which often included watching her beloved West Coast Eagles play football.
"I remember getting the call to say Jane was missing," says Sarah Wanek, one of Rimmer's closest friends. Now 47, the Perth-trained nurse lives in San Francisco with her husband, Don, and three children. "I thought it was ridiculous. I thought she'd probably stayed at a friend's after having too much to drink. But then the police called me asking questions. That's when it got real."
Fifty-five agonising days later, Rimmer's naked body was discovered by a woman picking wildflowers. Rimmer's throat had been cut, and a Telstra-issued pocket knife was found near the scene. Several residents testified to hearing screams in the area on the evening Rimmer disappeared. One man heard a woman pleading, "Leave me alone, let me out of here."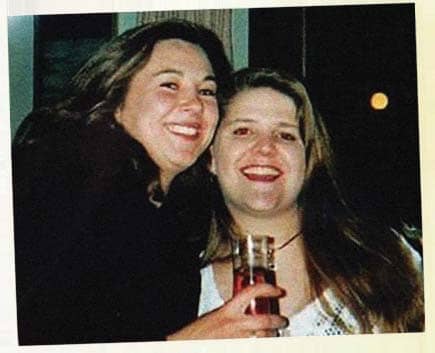 "It was traumatic," says Wanek. "You watch TV shows about murders, but you just never think it's going to happen to someone you know, in the city where you felt so safe. And it happened to a girl who was so lovely."
Rimmer and Wanek were inseparable as kids. Their mums, Jenny Rimmer and Lorraine Forman, were best friends, and the daughters also formed a tight bond. "Jane was a girly girl – she was full of life," says Wanek.
And she adored children. "Jane was yearning for a family. She wanted to get married – she wanted to be loved and have kids to love."
You can read up to 3 premium stories before you subscribe to Magzter GOLD
Log in, if you are already a subscriber
Get unlimited access to thousands of curated premium stories, newspapers and 5,000+ magazines
READ THE ENTIRE ISSUE
November 2020