AFTER the BLAST
Marie Claire Australia
|
November 2020
When a catastrophic ammonium nitrate explosion ripped through Beirut on August 4, it killed more than 200 people, wounded thousands of others and left 300,000 displaced. Sarah Ayoub talks to the women on the frontline about the anguish, the aftermath and, now, the recovery effort
The NURSE
Pamela Zeinoun was working her shift at Saint George Hospital University Medical Center at the time of the blast. As her colleagues lay injured around her, she rescued three premature babies and walked five kilometres to another hospital with them in her arms.
Pamela Zeinoun was a few days shy of her 26th birthday. She remembers the floor shaking beneath her feet at the Paediatric and Neonatal Intensive Care Unit where she had been working since graduating from university five years earlier. Buried under rubble, glass and metal shelves, and with her colleagues motionless and bleeding around her, Zeinoun realised the incubators that had housed the unit's three premature babies – 15 to 20 days old – had shifted from their positions upon impact, and forced herself to act.
"Everything was destroyed," she recalls. "I had rubble above me, next to me, on the floor. I wasn't able [to move] at first because there was a bit of weight on me, but I thought that these babies needed someone, so I just got myself up and ran towards them."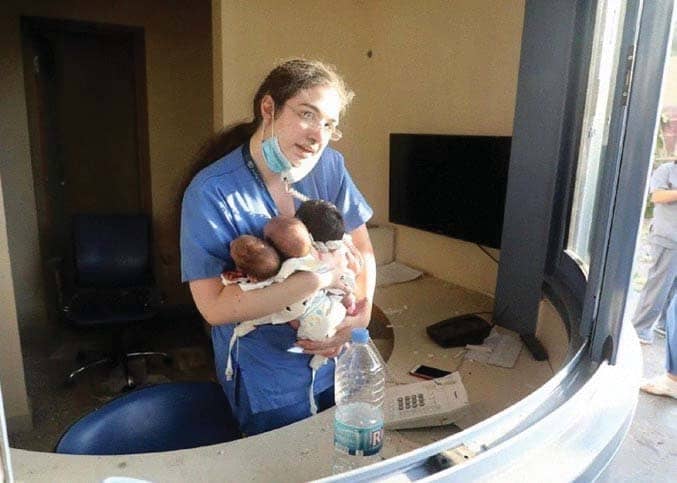 Zeinoun was relieved to find none of the babies – who were born at 30 weeks and weighed less than two kilograms each – had been injured, despite their fragile bodies. "One of them was crying when I reached him, but the two girls were safe and asleep," she says. "I just grabbed them and ran. But I was very scared, because I still did not know what was happening."
With nearby hospitals destroyed, Zeinoun walked towards Hôpital Aboujaoudé, about seven kilometres from where she works, shocked at the devastation around her. She had about two kilometres left to travel when a family saw her on the street and drove her the rest of the way. The parents of the babies eventually found them at the second hospital, in a reunion she says was incredibly moving. It was only after visiting the infants in their homes a week later that Zeinoun was satisfied they were really OK. "I calmed down when I saw the babies with their parents a week after the blast," she says. "Their parents were very welcoming and said they would forever be grateful for what I did for their babies. It was very emotional."
In the days after the blast, the image of Zeinoun holding three tiny babies went viral around the world, and she was praised as a hero. But while she's appreciative of all the love and support she's received, she is adamant that giving help is intrinsic to her people. She is surprised at the strength she has drawn from her experience in the blast, and from the solidarity displayed by her fellow citizens, both in and out of Lebanon.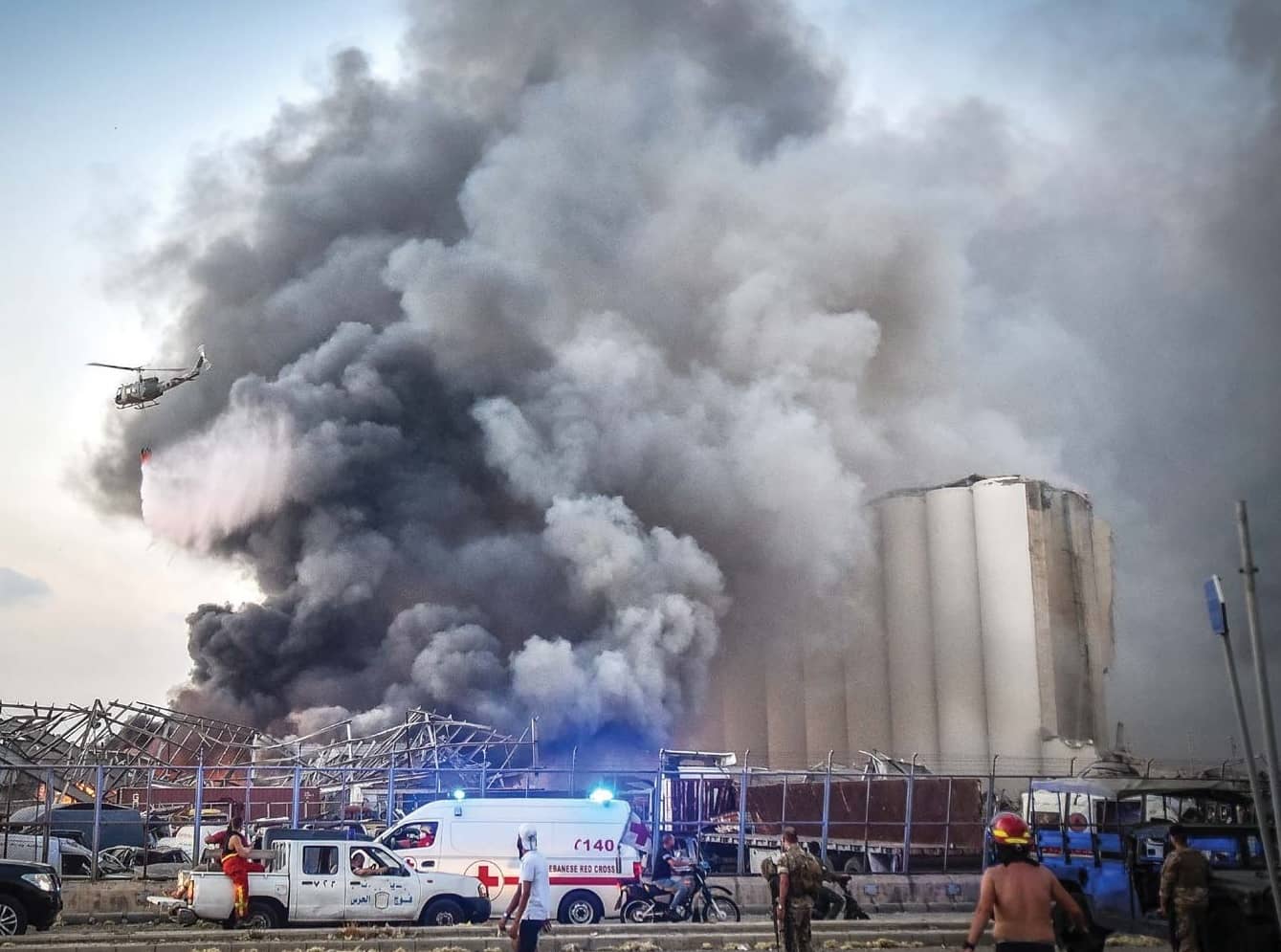 "What I did was my duty," she says. "[Now] I feel happy and proud when I see Lebanese people from all around the world showing support for [us] and the situation we're passing through. This has made me forget the pain of the blast."
The BRIDE
US-based doctor Israa Seblani was filming her wedding video near Beirut's port when the explosion put an end to her big day. She sought shelter in a nearby restaurant with her new husband, where she tended to the injured in her wedding dress.
Having postponed her wedding for almost three years as a result of the Beirut street protests, COVID-19 travel restrictions and the delay on her husband Ahmad Subeih's visa approval to the US, Dr Israa Seblani felt like she was taking on the world when she flew back to Lebanon, where she had grown up, to tie the knot during the busy Lebanese summer.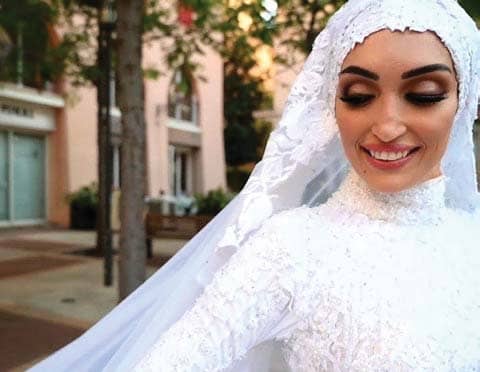 You can read up to 3 premium stories before you subscribe to Magzter GOLD
Log in, if you are already a subscriber
Get unlimited access to thousands of curated premium stories, newspapers and 5,000+ magazines
READ THE ENTIRE ISSUE
November 2020