Virtual Linsanity
MEN'S FOLIO Malaysia
|
October 2020
JEREMY LIN OPENS UP ABOUT BEING THE FACE OF COACH, HIS EXPERIENCE IN BEIJING AND LINSANITY THROUGH HIS OWN EYES.
Coach Family
AT A TIME WHEN LIVELIHOODS CONTINUE TO GET RAVAGED BY TUMULTUOUS CIRCUMSTANCES, THE IMPORTANCE OF FAMILY AND COMMUNITY IS MORE PARAMOUNT THAN EVER. WITH THIS VISION IN MIND, AMERICAN DESIGN HOUSE, COACH ANNOUNCED THE COACH FAMILY CAMPAIGN FOR THE FALL 2020 COLLECTION THAT SEES JEREMY LIN ADDED TO ITS LINEUP OF AMBASSADORS.
AS THE CAMPAIGN CELEBRATES TOGETHERNESS AND RELATIONSHIPS THAT WITHSTOOD THE TEST OF TIME, LIN'S BROTHER JOSHUA LIN AND TRAINER JOSH FAN ARE FEATURED ALONGSIDE HIM. BOTH INDIVIDUALS PLAYED IMPORTANT ROLES THROUGHOUT LIN'S LIFE AND BASKETBALL CAREER, AND CONTINUE TO DO SO.
THE PARTNERSHIP WAS LIN'S MAIDEN EXPERIENCE WITH A HIGH FASHION BRAND AS HE RELISHED THE OPPORTUNITY TO EXPRESS HIMSELF IN DIFFERENT WAYS.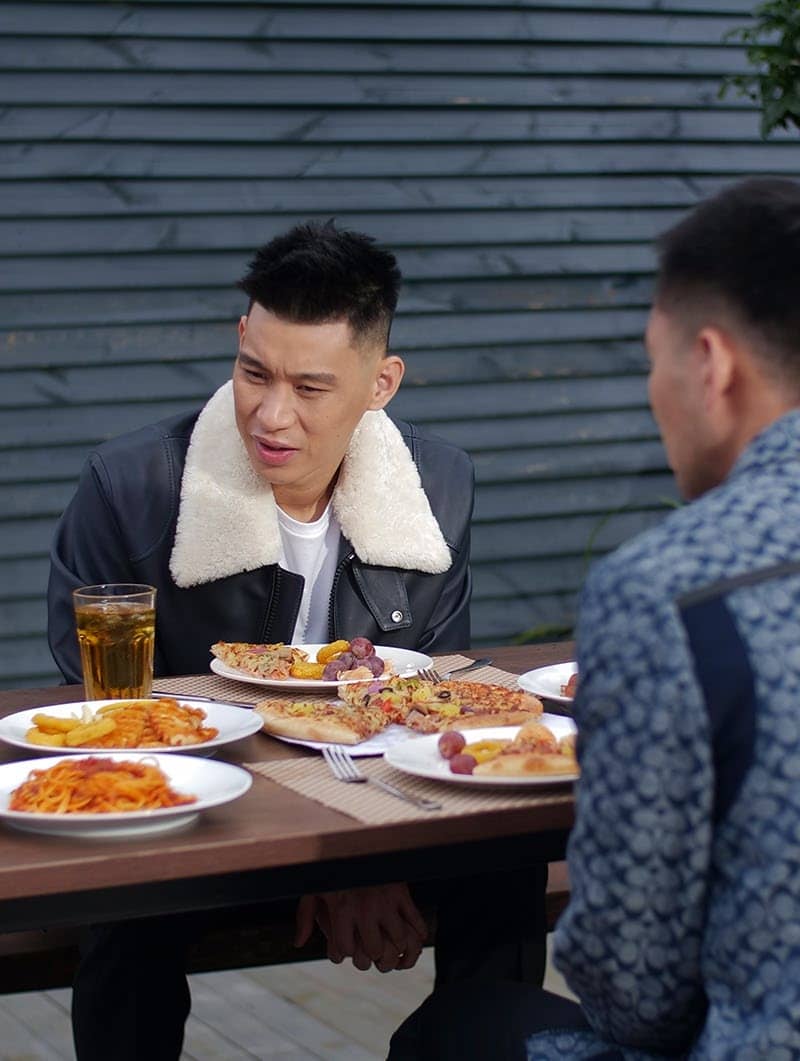 "I'VE NEVER HAD A HIGH FASHION PARTNERSHIP BEFORE, AND THIS PARTNERSHIP LETS ME EXPRESS AND EXPLORE MY OWN STYLE. I ALSO HOPE THIS CAN BE A FUN PARTNERSHIP THAT BRINGS JOY AND ENCOURAGEMENT TO YOUNG PEOPLE OUT THERE."
MORE IMPORTANTLY, LIN VIEWS THE RELATIONSHIP BETWEEN COACH AND HIMSELF AS A CONVERGENT OF SHARED VALUES. FOUNDED IN 1941, COACH TAKES DESIGN APPROACHES WITH MODERNITY AND REIMAGINES LUXURY WITH AUTHENTICITY AND INNOVATION WITH A DISTINCT NEW YORK IDENTITY.
"WE [COACH AND I] SHARE THE SAME PHILOSOPHY AND VALUES. COACH BELIEVES IN CHASING DREAMS, FACING CHALLENGES WITH A POSITIVE ATTITUDE AND THEY ALSO REALLY BELIEVE IN GIVING BACK. THESE ARE THINGS THAT ARE REALLY IN LINE WITH MY STORY AND THAT I REALLY APPRECIATE ABOUT WORKING WITH COACH.
Beijing
THE DATE IS 17 JUNE 2019. TORONTO'S FAMED SKYLINE GLISTENS AS ITS REFLECTION DANCES GRACEFULLY TO THE LAPPING WAVES OF LAKE ONTARIO. HUGE CROWDS ENVELOPED DOWNTOWN TORONTO CHANTING "NBA CHAMPIONS" AND "WE THE NORTH". THE TORONTO RAPTORS WERE CROWNED 2019 NATIONAL BASKETBALL ASSOCIATION (NBA) CHAMPIONS, LIN PARADED THE LARRY O'BRIEN CHAMPIONSHIP TROPHY WITH HIS TEAMMATES.
IMAGERIES OF THE CELEBRATION FAST BECAME A DISTANT MEMORY AS THE VICTORIOUS HIGH FADED. LIN BECAME AN UNRESTRICTED FREE AGENT SOON AFTER. THE PRECEDING MONTHS WERE PROBABLY ONE OF THE LOWEST POINTS OF THE POINT GUARD'S CAREER AS HE STRUGGLED WITH THE REALITY OF LEAVING THE NBA.
You can read up to 3 premium stories before you subscribe to Magzter GOLD
Log in, if you are already a subscriber
Get unlimited access to thousands of curated premium stories, newspapers and 5,000+ magazines
READ THE ENTIRE ISSUE
October 2020