TOUR FROM HOME
MEN'S FOLIO Malaysia|June/July 2020
A virtual excursion to the world's top-class art galleries and museums without having to leave your house or couch.
NATIONAL MUSEUM OF MODERN AND CONTEMPORARY ART, SOUTH KOREA
Housed in a massive 52,515 sqm building, National Museum of Modern and Contemporary Art, South Korea is a must-visit art destination for the creative heads. Situated near one of Seoul's five grand palaces – Gyeongbokgung as well as traditionally rich Bukchon Hanok Village and Changdeokgung Palace, the museum stores harmonious pieces of arts – from inspiring sculptures to mix of print and design to photography, paintings, and large-scale installations to new media – created primarily by Korean artists.
Unlike any other museums, South Korea's MMCA has no particular order to viewing exhibitions, so visitors are free to explore as they please from its several sites: Gwacheon, Deoksugung, Seoul, and Cheongju. One of its most celebrated showcases, "Park Hyunki 1942 – 2000 Mandala" that seamlessly integrates video art and modern technology with a tinge of Korean vocabulary and aesthetic is now available for online viewing. The retrospective gives you an unprecedented insight of the local video art trailblazer never-exhibited works of which sheds new light on the range and depth of Park's practices. You may also want to check out "Garden", a utopian plot that plays with various of emotions and senses, as well Korea's legendary artist Yoo Yingkuk's abstract painting collection at "The 100th Anniversary of the Birth of Korean Modern Masters: Yoo Youngkuk 1916-2002".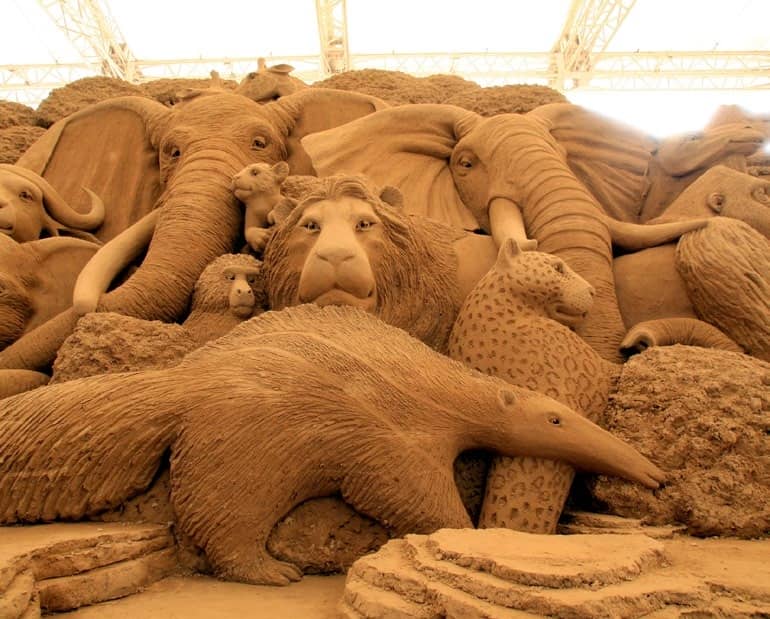 SAND MUSEUM, JAPAN
When life gives you sand, you build a museum. This very much describes how Japan's Sand Museum in Tottori Sand Dunes started its journey. Japan in general is seeking to lure more tourists to its country and the sand museum and dunes are central to the effort by the Tottori officials. Every year since 2006, Sand Museum opens its door to established as well as aspiring artists and sculptors around the world to sculpt the scenes according to a particular theme. Established as the world's only indoor exhibition hall dedicated to sand art, the museum showcases impressively detailed sand replicas of world's famous landmarks and work of arts including the Taj Mahal, Machu Pichu, Mount Rushmore, and Buckingham Palace, just to name a few.
Every exhibition takes place for approximately eight months before they are reduced back to piles of sand weighing around 3,000 tons for the following year's exhibition. This year, with an exhibition titled "Travel Around the World in Sand – South Asia", 21 sculptures that represent the South-Asian monuments and images made using approximately 2,800 metric tons of sand are on display. Visitors can find recreations of Gandhi, Pakistan's Mohenjo-Daro as well as the ruins of Indus Valley Civilisation among other sculptures of South Asian myths and deities that are available for online viewing.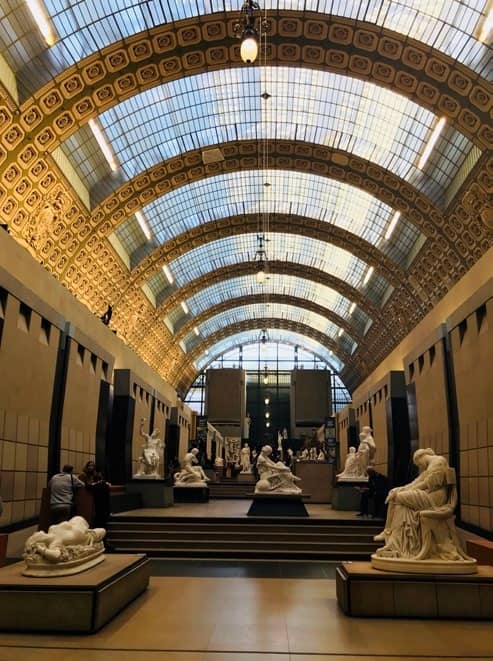 MUSEE D'ORSAY, FRANCE
You can read up to 3 premium stories before you subscribe to Magzter GOLD
Log in, if you are already a subscriber
Get unlimited access to thousands of curated premium stories and 5,000+ magazines
READ THE ENTIRE ISSUE
June/July 2020