NOW, WATCH ME
MEN'S FOLIO Malaysia
|
August 2020
Diverting and arresting, these four Malaysian video creators know how to keep you stay put during the outlandish present.
SOON KING YAW (@IAMK7NG.WIXSITE)
Soon King Yaw is a Tawau born filmmaker and graphic designer who has a number of global recognitions under his belt for his work in art and moviemaking. He first showcased his video production talent that when his lecturer at The One Academy, Malaysia signed him up for a music video competition on the 8TV The Ultimate Song Reality Show in 2013, which won him the Best Music Video award. "The whole experience was exhilarating, and it inspired me to learn more about filmmaking." He then made an extremely intuitive decision: to pursue studying film in the United States where he graduated summa cum laude from San Francisco State University with a BA in Cinema in 2018.
For Soon, filmmaking is his sole creative outlet, allowing him to combine his passion in painting, graphic design, music and storytelling into a visceral visual experience. Classical painting inspires his film composition while music sharpens his instinct when it comes to communicating emotion. They are reflected in most of his expressive works. One of them is his recent short film All I Did Was Smile and Say Hello, which is comprised of the first-rate animation with affecting voice-over narration and movie score, and a deeply personal message that promotes awareness for the growing discrimination of the Asian-American community during this pandemic. "I think it's futile to force a message onto people. I'd rather let my work take on its own form as it interacts with the audience, and it's more powerful when the audience instill their own meaning to the film based on their own life experience," said Soon. The piece was featured as an opening film for the prestigious KQED Homemade Film Festival 2020.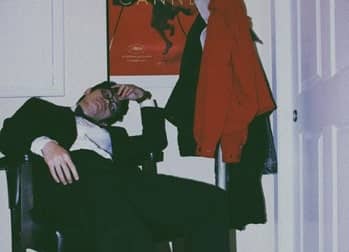 As to his creative process, Soon usually allows his ideas to sit in his head for some time, visualising approaches he believes would be engaging to his audience and worth translating into a film. "I let certain ideas brew in my mind for a long time, sometimes a few months, or years, until I decide whether or not to explore it. Most of the time, it's when the idea knocks on the door to my soul, telling me to let it out. That's when I know it's worthy to be made into a film." In terms of his digital projects, Soon finds it is a lot easier for him to begin the task by sketching on papers or notebook before he goes to the computer. "I find the traditional method more organic in translating my ideas into a more concrete form. I would scan my selected sketches into the computer and the rest is produced digitally," he explained. Giving himself space to doodle and scribble means that he can digest the theme ideas thoroughly for maximum impact.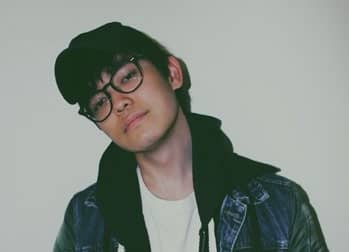 As a budding filmmaker, Soon definitely has plenty to look forward to. Art has taken him to the international stages, allowing him to connect with people from all walks of life. Art has also allowed him to embrace his humble beginnings, which motivate the beautiful works he creates today. If anything, with a couple of massive collaborations with local and international moviemakers on the way, Soon is determined to keep pushing himself to produce more and more of distinguishing oeuvre.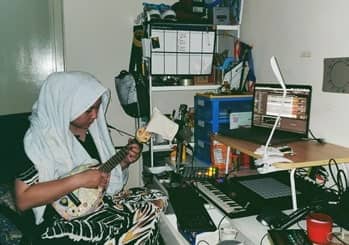 TAKAHARA SUIKO (@TAKAHARASUIKO)
"The idea is to be the middle finger to whatever norm that exists either within our community or to the general world," said Takahara Suiko when she was asked on the idea of establishing The Venopian Solitude. As one of a few bands from the '00s indie explosion to hit the scene – and stay – led by Takahara Suiko (or simply Taka), the Malaysian band has proven that to be the best example of why you don't have to always follow the trend. The songs that Taka has written and produced are not those you'd hear on mainstream radio. Instead, they clap back at major issues concerning world society with witty, sarcastic lyrics underlining the electro-pop-rock-nusantara music genre. For instance, Mari Pertahankan Lelaki speaks about women confronting social discrimination and inequality, Seri Luka talks about sexual abuse in the home environment, and one of her major hits, Tenangkan Bontot highlights on the issue of depression.
You can read up to 3 premium stories before you subscribe to Magzter GOLD
Log in, if you are already a subscriber
Get unlimited access to thousands of curated premium stories, newspapers and 5,000+ magazines
READ THE ENTIRE ISSUE
August 2020