Walking The Big Talk
MEN 'S FOLIO Singapore
|
August 2020
In an era where celebrities are held accountable for every action, move or speech, these four artistes here do not just provide lip service, they are making strides and moving the conversation forward.
ALAN WAN
NEW YORK, HONG KONG AND SINGAPORE, THREE RADICALLY DIFFERENT LOCATIONS, SEPARATED BY THOUSANDS OF MILES HAVE ONE THING IN COMMON FOR ALAN WAN. THEY WERE HOME AND A CAREER TRAINING GROUND OF SORTS TO HIM AT DIFFERENT POINTS OF HIS LIFE.
THE BEGINNING & A FRESH START
Born and raised in Long Island, New York, the charismatic artiste never thought to be an actor until he joined the Mr Hong Kong pageant in 2008.
"I left for Hong Kong because I wanted to be in touch with my Asian roots. But when I did the pageant, I fell in love with the atmosphere, the energy, the ability to create and also the opportunity to be someone you not always are, which is special for me," said Wan, "within the first few days, I knew this was what I wanted to do for the rest of my life."
Everything fell into place for Wan after being placed in the top three of the pageant. Beefcake — as he is affectionately known as in Hong Kong — was a nickname given to Wan by a producer while working on his first show.
It has stuck with him ever since; till today people who recognise him on the streets still remember him for it.
Wan has since left Hong Kong and relocated to Singapore in 2019. It was a period in his life when he felt the need to leave his comfort zone and to explore greener pastures abroad. Having pretty much done all his content in either Cantonese or Mandarin, Wan felt moving to Singapore would present him opportunities to work on his English contents.
"It's funny because I left for Hong Kong for my Asians roots but now I decided to move to Singapore to be in touch with my Western roots," says the actor as he pointed out the Westernised style of filming in Singapore.
"The style of acting, translating feelings and emotions into Mandarin or English is totally different from each other so I felt Singapore was ideal for me to perfect the English art." Leaving a country you found comfort and familiarity in its establishments is never easy. The challenges range from adapting to new taboos and cultures, adjusting to the pace of life or tweaking your palettes to local cuisine — none of which has stopped Wan.
"Whenever you leave for a new country, it's essentially a fresh start. I leave whatever I have behind and start from square one and neither do I tell others I'm so and so from this country."
"I did have a little culture shock when I did my first production in Singapore. The working hours were great in general unlike in Hong Kong where we worked in a factory-type setting. We could work two weeks straight from day to night and night to day without going home."
"But I'm not complaining about it because that setting has built a great foundation of work ethics within me to prepare myself for the industry."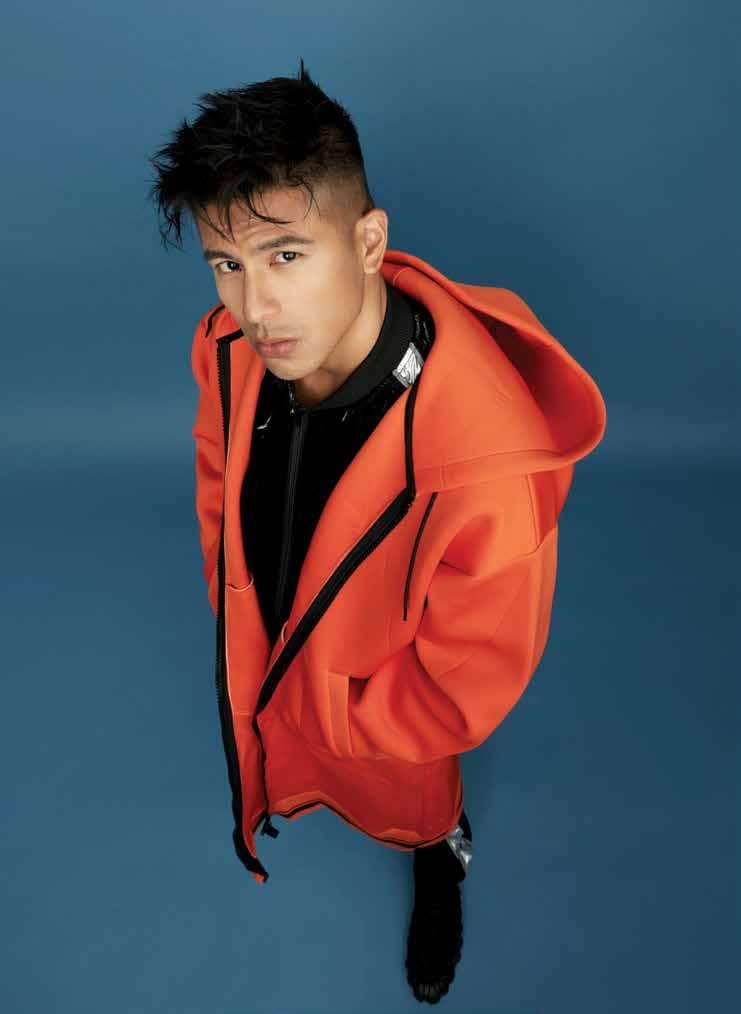 MISCONCEPTIONS & SENSITIVITY
Dealing with stereotypes and public scrutiny is also part of an artiste's life — their work revolves around putting art for the masses to enjoy after all. Certain typecasts can be a tad overboard but Wan has not experienced anything too extreme, even with the issue of the "buff guy" typecast.
"I admit it (beefcake nickname) has typecasted me and that's one of the reasons I slimmed down. But for me, I don't allow myself to get typecasted into that because I feel I have much more to offer with my ability to do other things than to just be the big buff guy."
"It becomes a problem if an actor wants to break out from the typecast. It takes a lot of time, patience and hard work to break out for what you are known as. At the same time, it could work out for some. No matter what, put in 110% effort because you never know if that's the role that propels you into the next big thing."
"I would like to try different things — anything that a character requires me to do. I've bulked up to 90kg+ before and will slim down to a stick figure if I have to." When asked about misconceptions he faced, Wan pointed out that artistes are ultimately humans.
"People forget we are humans too and not just superstars. I don't mind being stopped on the streets for a photo and I would gladly do so. I might not remember it, but the memories will last them a lifetime."
"I've always wanted to be in acting to give back to the community by bringing happiness. If I had a superstar platform, I would use it to spread joy. Unfortunately, it's one of the things a lot of actors lose in time."
Social responsibility is another topic touched on by Wan, given the rampant days of social media we live in at present. All it takes is a slip of the tongue to paint you the devil, which is why the thespian cautions the use of speech.
"Everyone has their opinion and I feel it absolutely matters to have it but you have to be smart about the things you say and to use it in the right context," ponders Wan.
"You have to make your point in the correct manner and put your heart in whatever you say. You never know what anyone is going through; don't offend others." A sentiment echoed by Richie Koh as well.
As opinions get put across in the digital world, whether it is a speech, tweet or a caption on Instagram, feelings and context get lost. This is where his caution becomes paramount because we and the world have seen comments taken out of context and invariably causing offence and hurt to some.
Sensitivity is key and it comes from being constantly aware of the feelings of others and not only yourself. If you think about it, it is considered an art as well, the art of empathy.
DIAL IT 110%
The struggles of a young artiste and one who is deliberating entering the arts industry are one that Wan finds familiar.
Many times we have seen aspiring artistes who are unwilling to take the first step for fear of being ridiculed or not having the self-belief and confidence to present their talents to the world. Wan's advice is to go with your gut feeling and where your heart truly lies.
"Whatever that is meant for us, is meant to happen. If it makes you happy and if you decide on that spur of the moment that it is correct for you, go 110%.
Another advice of Wan is to start young where possible. "Take the chance and do it when you're young," he highlights, "don't wait till you're too old and wish you could go back and take those opportunities of what you thought was your passion at that time. You never know what you'll fall into because it could propel you sky-high."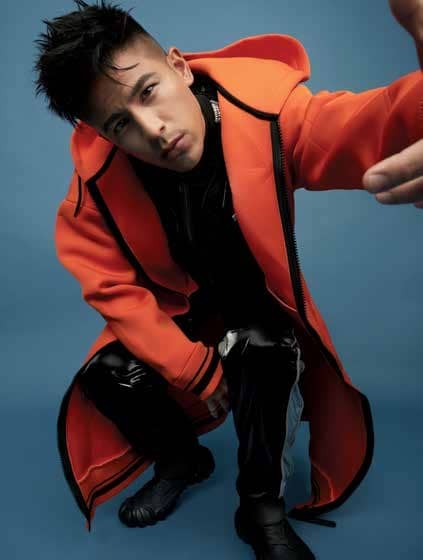 We have seen young creatives entering the industry, fearlessly pushing the boundaries of art to explore and test their mettle. The debate of support for the arts rages on. Some view it as necessary, while others have differing opinions.
Being in the arts community, Wan feels chances and opportunities should be grabbed, whether or not safety nets are in place for artistes.
"The narrative is the same, take those chances. If you feel really passionate about being an artiste and you strive towards it, there's nothing that can stop you. I've been in difficult situations but it doesn't matter because this is what I love. If you keep striving and pushing with the ability that comes with hard work, you'll be able to do it."
A lack of money and being considered an outsider were some of the challenges faced by Wan during his budding acting career. Having left New York for Hong Kong, he could neither read nor speak the language which was a big stumbling block at first.
"I was a fan favourite of the audience in Hong Kong, but not so much the fan favourite of the TV company because I came from a foreign country. It was very hard for them to use me as much as they could as I didn't speak the language. I had much criticism for my Chinese," Wan shares of his early struggles.
That never stopped Wan as he held on to his passion and love for acting, and through hard work, determination and perseverance, he broke through and made a name for himself.
That does not mean he is resting on his laurels though as he views acting as a lifelong journey.
"I don't think an actor can really make his mark because you just keep creating and coming up with new ideas. You'll have milestones but I don't think there's one thing that defines you forever. It's the passion you love so much for the art itself and to me, there is no mark. You can continue acting for as long as you want."
This is why Wan is not taking anything for granted and neither is he letting the perks of the job get to his head — namely fame and fortune. Instead, he recognises the power of influence he has been blessed with.
"Money and fame is an absolute plus but not something I build my career on. I'm into acting because it's my passion; I love it. More importantly, it's a platform to bring happiness while bringing up certain topics and messages across to an audience. You have that ability when you are famous and people will listen to you."
That explains the positivity Wan perpetuates with a smile on his face. He reckons his mindset was meant to always be happy in spite of setbacks. An injury sustained in 2017 resulted in him pulling out from big films and projects he was preparing for but he looked at it with a positive attitude.
"Maybe those lost opportunities could've been a breakthrough, but if it's your time and meant to be, it will come."
"I believe in always staying in the positive mindset, being happy, shedding light and knowledge to others and being bright to the people around you even if you don't know them. I think that is very important."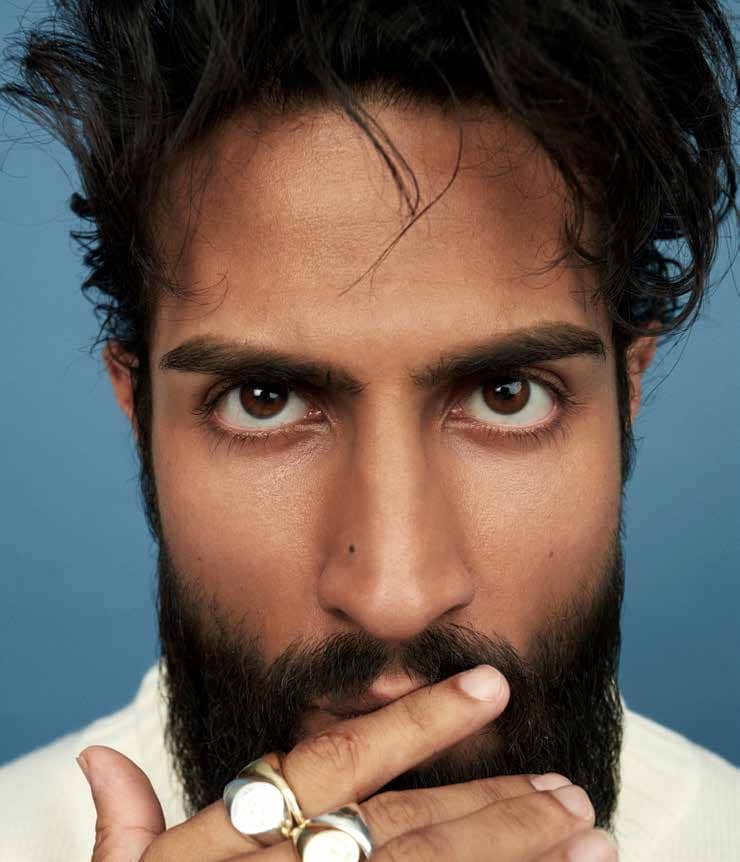 VINNY SHARP
You can read up to 3 premium stories before you subscribe to Magzter GOLD
Log in, if you are already a subscriber
Get unlimited access to thousands of curated premium stories, newspapers and 5,000+ magazines
READ THE ENTIRE ISSUE
August 2020