COSMIC BOY
From bringing his own prop fishes to the set and sitting on a fire hydrant on the streets while reading scripts to subsisting on a diet of tuna and salt crackers for months to play a WW2 role, the industrious Desmond Tan proves why the stars are shining brighter for him.
For anybody who has had the pleasure of being within a 30cm radius of Desmond Tan like this writer, the first thing one will notice is electricity crackling up his own body. The 33-yearold's eye contact is intense – one part masculine swagger, one part boyish charm – and he answers questions without a moment of hesitation.
While one can chalk it up to savviness accrued from a 13-year career in the media industry, talking to Tan feels more like catching up with a friend. He is interested in what one has to say (his eyes will light up), he is curious when one talks about a topic he is unfamiliar with (his eyebrows wriggle), and he is refreshingly earnest with his words.
"A line on your Instagram profile says '1/7.5 billion'. That is quite a high level of self-awareness," this writer posits. While other celebrities might be affronted by such a question, Tan shrugs it off and answers matter-of-factly.
"7.5 billion is actually the worlds' population. That line simply points out how, individually, we are a small part of the whole, yet unique."
What else is Tan interested in besides the cosmic machinations of humankind? How about longboarding – a hobby he picked up as a tropical extension of his love for snowboarding. "I recently got a longboard, and I really enjoy the experience so far! I enjoy learning new stuff which could possibly be elements I could use for future roles. I usually watch loads of videos and dig hard into reading materials online."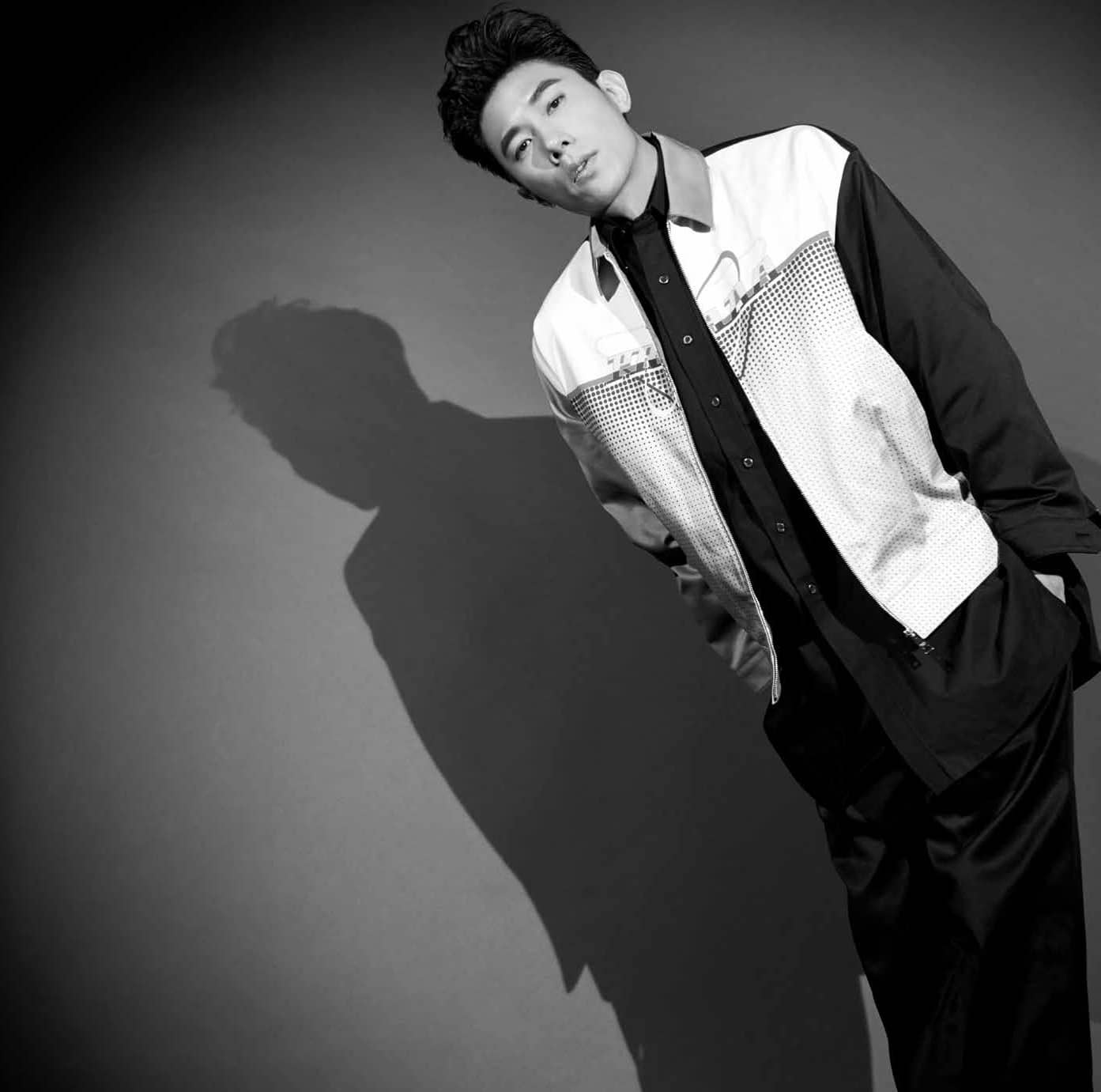 Longboarding has been a point of contention in the past for some skateboarders who claim that it is a way for the "less apt" to hop onto their culture, but Tan does not seem to bother. Instead, it is a way for him to relax after a gruelling filming session, to feel a sense of freedom from the hyper rigidity of his career and to have some quiet moments to himself.
"To me, longboarding is a form of liberation. I have been staying in my hood for six to seven years, and I frequently walk, drive, and run around it. But when I board, I see more things I usually don't pay attention to. The properties in the area, the sea, and how things are slowly changing."
"In a world that's always changing in small or big ways, it's quite nice to know that I remain myself – a constant."
ALL AROUND YOU
You can read upto 3 premium stories before you subscribe to Magzter GOLD
Log-in, if you are already a subscriber
Get unlimited access to thousands of curated premium stories and 5,000+ magazines
READ THE ENTIRE ISSUE
March 2020