A One Note On One-Night Stands
MEN 'S FOLIO Singapore|July 2020
Reality television presenter and Sex & Singapore City podcaster Nixalina Watson discusses the need to bare one's emotions prior to doing the dirty in today's culture of casual sex.
No matter where one is situated on the globe, the general consensus is that sex always feel better when one is doing it with someone he or she loves. To this writer, sex is like gaming — an activity that feels great whether he is doing it alone or with familiar favourites. However, what happens when one is pitted against something new? Invigorating, yes. A potential pitfall, maybe.
Casual sex has its novelty and inherent sexiness but it can also suffer from a lack of open communication and openness. One cannot exactly question "can I go one inch to the right" and neither can he ask "how freaky are you exactly" without shame incurred from a lack of familiarity.
To give some context as to why humans now fornicate without a care, there is a need to dial 10 decades back to the 1920s where the first instance of casual hookups was highlighted. They were called "petting parties" — an activity that was part of the flapper lifestyle and made easier with the automobile and dating venue boom.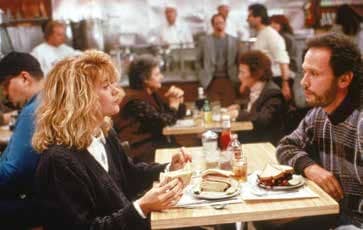 Both novelties allowed for the ease of casual hookups because women were starting to own their sexuality in a post-victorian era where bodies were no longer concealed and lustful thoughts were not shamed. This then tipped over to the 1960s and 1970s where birth control, the Women's Liberation movement and the legalization of abortion in many countries became a norm.
However, one of the biggest pushes that have carried over to the current time would be that we have started rejecting the traditional white picket fence ideals of matrimonial practices. The blueprint of most lifestyles no longer revolve around getting married and producing offspring.
It can be summarised as an open-ended game. One picks his path — be it the linear or open world — and ventures along. Nixalina Watson — a dating reality show presenter and podcaster exploring the topics of sex and dating — summarises it succinctly.
"The art of sex and ideas around it has changed from 'something you do as a couple to make a child' into 'a pleasurable act as a human being', so we're all embracing the idea of sexual hook-ups, minus the shame and guilt."
"I see more people, especially women, embracing their sexuality and steering away from the shameful 'slut' label into a healthy and sexually active normal human being who has typical needs and desires."
Like the parallel universes of fashion, music and art, the movies of each era closely informed the behaviour of the public. 1989 movie When Harry Met Sally — a will-they-or-will-they-not meets friends with benefits (FWB) situation — nailed the dating tropes of the era.
You can read up to 3 premium stories before you subscribe to Magzter GOLD
Log in, if you are already a subscriber
Get unlimited access to thousands of curated premium stories and 5,000+ magazines
READ THE ENTIRE ISSUE
July 2020