She's Still A Winner, Baby
Many things to many people, Pia Wurtzbach was and still is a winner by all accounts. But as she continues to propel herself even further away from the shadow of the crown, we begin to meet the woman she always was and still is, raring and ready to dream big and go after things that are greater and grander than most of us are only so willing to imagine.
Angelo Ramirez De Cartagena 
"I never thought that I would feel that need to be normal," reveals Pia Wurtzbach from her regal perch, hair perfectly in place, her face dusted with speckles of last-minute shimmer and her nails, oh her nails, tactile and miniscule works of art fiddling about. It is a profession that is so earnest that it takes you back. The stillness becomes a little too palpable that you begin to hear the blinks of your eyes and the flicks of the aforementioned nails clicking against each other. But even before you tumble with a string of consonants and vowels, she swoops in to enlighten you with this unraveling of a new truth. "You know, when you're trying out for a pageant, you're a model or an aspiring actress…I mean, everyone's goal is to be successful and with that comes fame. I thought that of all the years I have been training, I would be prepared for it."
You would never expect that for someone who has been accorded the world, or well, the universe in this case, that something so essential and often taken for granted is something she holds on especially close to. Perhaps it is a bit unsettling, especially for simpletons like us who have known nothing but normalcy all our lives, but for the rare statistic of people who are celebrated and exalted, placed on a pedestal for the world to admire, it is something that they are stripped off almost unwillingly. Then and there, they become fragments of their selves, stepping into a role that is at this point, public property. "But it's hard; it's tough," the eternal beauty queen confesses. "It's fun for the first few years, and then reality hits you and you realize, this is my life now. This is what it's going to be like this for a while, and it's either I adjust and find happiness in it or you know, I'll be miserable. So, I've been finding that balance."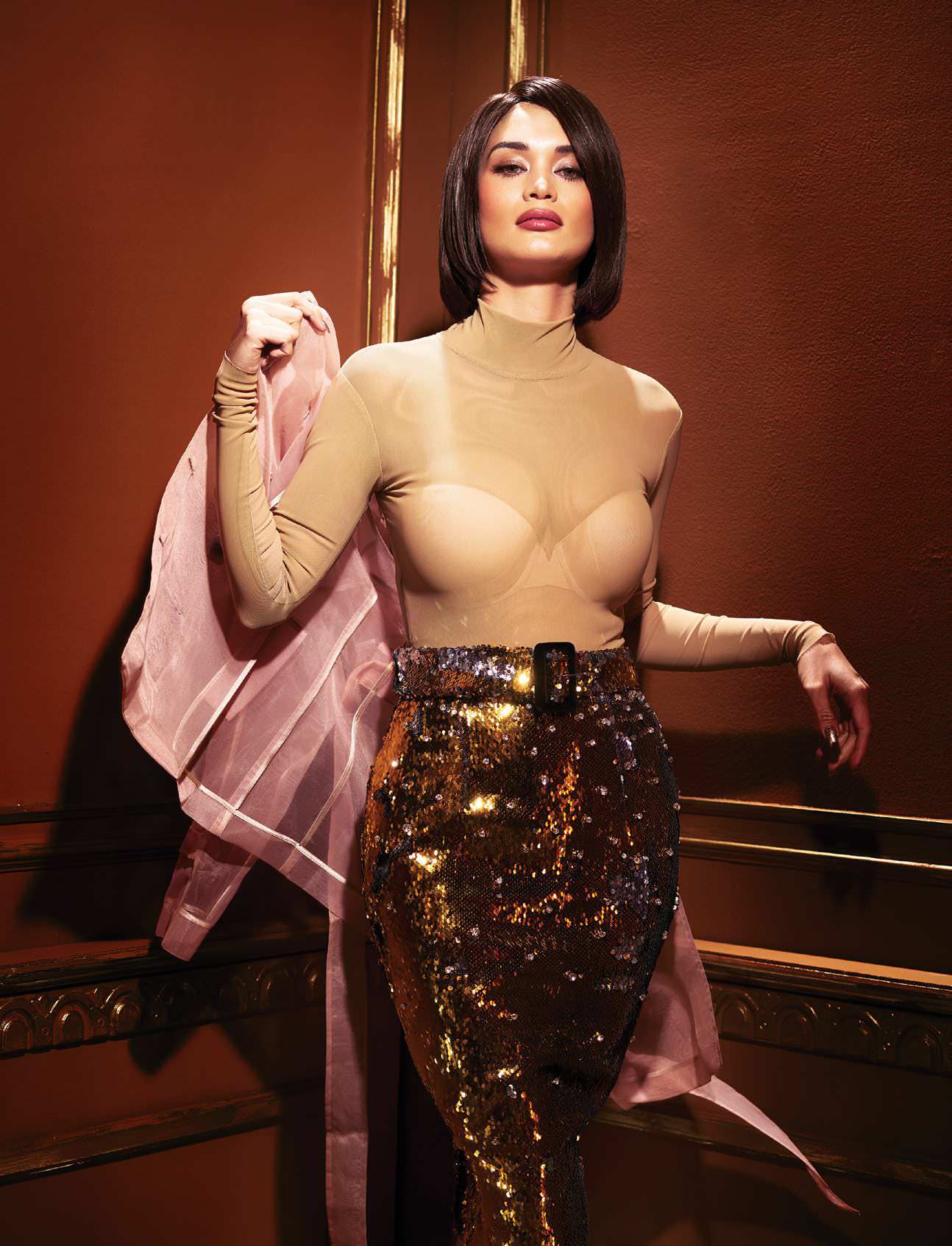 That equilibrium, while it is a constant and consistent struggle to seek out and eventually maintain, sometimes lies in the simplest, most mundane pockets of reality that again, we just relegate to just another thing we do on the daily. "Actually, I'm very stubborn, because I force myself to do normal things," she says, a hint of childlike coyness gleaming from her eyes. "I like to drive, when I can. I don't mind being stuck in traffic. I like being the one holding the wheel and steering it to where I want to go. I like going to the grocery and pushing my own cart, choosing what I want to put in it. I like choosing my own bread…I don't want to do it online. 'Yun normal, but it hasn't been easy, since it tends to become a spectacle whenever I try to do things like that. But I found ways of doing the little things incognito, and still be a Miss Universe at the same time."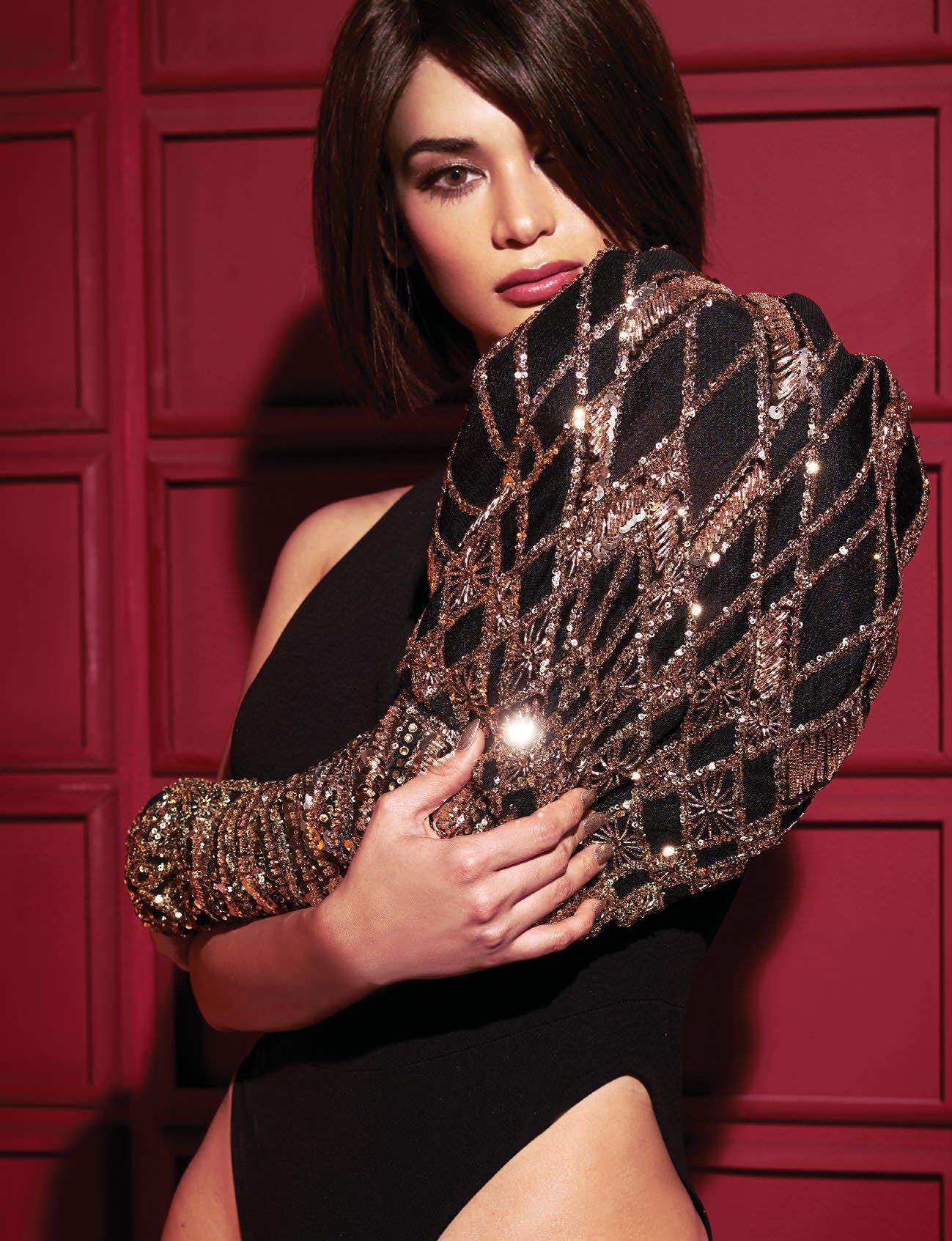 It is a double-edged sword, she has come to realize over the past few years, carrying all of life's responsibilities, the trove of experience that comes along with it, all the while balancing the ever-present, albeit figurative, crown on her head.
MISS INDEPENDENT
Being a Miss Universe, she has learned, never stops. And it's something she's most grateful for, definitely. It's just that grappling with the aftermath proves to be a little more difficult to navigate, especially since settling into a thriving career in show business.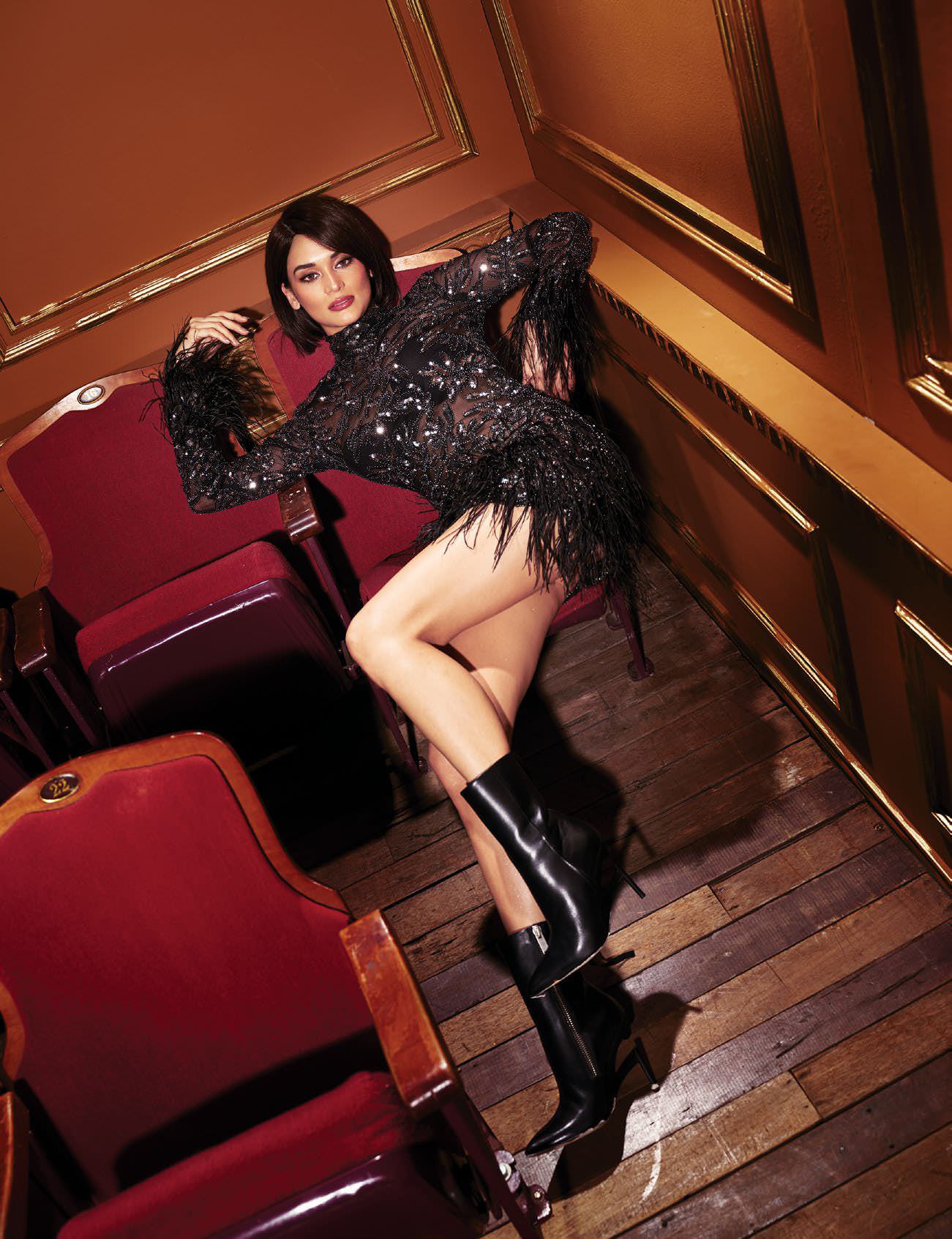 "Basically, my life changed overnight. Living in New York, having your schedule given to you, life taken cared of, I felt like I can be Pia and Miss Universe at the same time. Kasi I go to work during the day and I come back, take off my makeup, put on my normal clothes, go back out again and then I'm Pia. I had both worlds," she recalls. "But here, Pia and Miss Uinverse, iisa lang siya. And I have to be on it all the time. That was the big adjustment for me, kasi hindi ako sanay. I never really realized how big the scope of Miss Universe was."
Continue Reading with Magzter GOLD
Log-in, if you are already a subscriber
Get unlimited access to thousands of curated premium stories and 5,000+ magazines
READ THE ENTIRE ISSUE
September 2018