MAKING IT MATTER
MEGA|June 2020
Striking and full of stirring substance, kylie Verzosa shatters every possible beauty queen preconceptions to reveal a modern realization that is unapologetically all just her
There is calm even in the way she tucks her hair behind her ear; an unruffled presence that stays even after she leaves. Disconcertment arises when people look at you straight in the eye, but there is serenity in her gaze as her almond eyes pierce through yours.
A tranquil spirit is usually mistaken for an apathetic one; one far removed from the challenges of the day-to-day. But like any good stereotype, there is an exception.
Miss International 2016 Kylie Verzosa may have a soothing charisma where supposed indifference strings along, but the moment she speaks, walks and takes center stage, there is a subtle strength and substance so natural it's almost metaphysical.
When asked what's it like being a beauty queen expected to carry a title with such unidentifiable grace, she replies, "We have the responsibility to carry it as boldly and as bravely as possible and to remain true to ourselves."
"I'd like to believe I'm doing it well. I'm staying true to myself. I don't go through this alone. I get a lot of help from my parents, people I get advice from. No man can stand alone. I have an entire support system that I stay on top of their shoulders of."
The repeated acknowledgment of other people's support tell you that there is more to Kylie than wanting to be the face of a title. She has reiterated the help she's gotten from the people around her, not only now that she's a title holder, but also even before she was in the limelight; a time when she was going through the deepest of self-doubts.
"There are the steps I took. I sought for proper treatment, proper help and I survived it without medication," she recalls.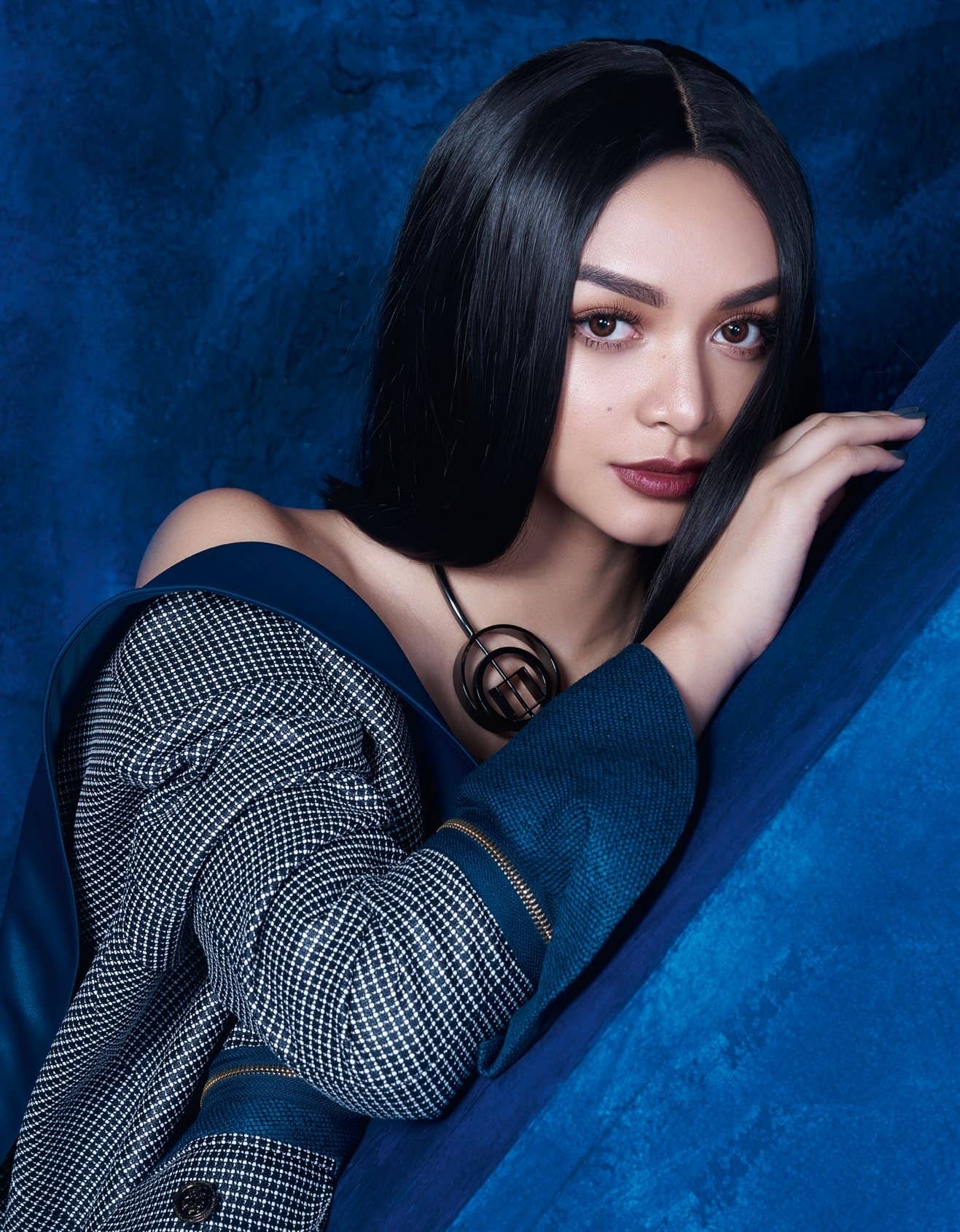 LET'S TALK
As someone who's experienced depression herself, it may have seemed easy to be making it her advocacy. But the journey towards her being heard wasn't a walk in the park.
You can read up to 3 premium stories before you subscribe to Magzter GOLD
Log in, if you are already a subscriber
Get unlimited access to thousands of curated premium stories and 5,000+ magazines
READ THE ENTIRE ISSUE
June 2020