Fast Forward
You may have come to terms with your roots showing or your lipstick collection gathering dust, but we have good news: it's not going to stay that way.
MIA CASTRO, ALINEA HERNANDEZ, and TRINA EPILEPSIA BOUTAIN
There was a time when the beauty industry seemed invincible. In cosmetics, new brands were popping up daily, serving even the most niche beauty needs; celebrities were coming into the game and winning us over, thanks to progressive and inclusive approaches; social media kept feeding our desire to consume, not just beautiful things, but to see beautiful things being made, reviewed, and fawned over; skincare and aesthetic innovations were moving at warp speed, to a point where the question was no longer if you had any work done, but why haven't you yet. Like any growing industry, beauty had its shortcomings and issues, but as a whole it seemed like the industry was going from strength to strength. It was no mystery why—everything just looked better with a dusting of highlighter.
Then the pandemic happened. In the Philippines, the change started slow, then accelerated to an alarming pace. We all know what happened after—jobs were lost, businesses were shuttered and even the biggest brands were brought to their knees.
But despite it all, silver linings showed up. Stuck at home, people started to buy online, igniting the long awaited for e-commerce boom. Skincare became a bigger priority, as were things that catered to health and wellness. We're still a long way from bouncing back— we're not even sure if we're headed in right direction or if we've seen the worst of things already; but the year has given the best and the brightest much to think about, learn from and get creative on.
MEGA has gathered top executives, opinion leaders and creatives and asked them to get real about the essentials, share the insights they made and the changes they've set in place. We dared them to reassess the reasons why we do what we do, whether we should continue to do it and whether anyone is wearing red lipstick beneath their mask.
You can bet that we are.
Dr. Vicki Belo
FOUNDER, CEO, AND MEDICAL DIRECTOR, BELO MEDICAL GROUP
"People over profit" was the simple answer that Dr. Belo gave when asked about the biggest business learning she got from the pandemic. This guided the company's key decisions during the quarantine: the clinics were shut down early, employees were given their full salary plus 13th month pay, and Dr. Belo took part in a global consensus paper that produced the guidelines for the safe reopening of aesthetic clinics. The latter resulted in BMG being cited as the gold standard for successful clinic reopening and patient safety. "There's never been anything like this before, so in order to survive, we need to adapt and we need to do it well," says Dr. Belo. On top of all the safety protocols, BMG provided their personnel with hazmat suits and installed a top-of-the-line air purifying system in their clinics.
"This pandemic has taken a toll on everyone and I want to help people take care of themselves," says Dr. Belo, citing a Kantar survey that said that the first thing people wanted to do after the ECQ was a beauty treatment.
As a business that requires the intimacy and warmth of touch, Belo knows full well that she has a huge challenge ahead of her. Yet, thanks to her faith and her deep understanding of the market, she remains optimistic.
"[In] this pandemic, looking and feeling beautiful is part of the process of self-care. For some, it's part of their healing. Doing what I do is like taking care of the soul of another person in another way. This is the reason we didn't increase our prices despite all the money we spent to COVID-proof our clinics. Belo's mission is not first and foremost to make money, but to make people feel better about themselves. As long as we are able to continue doing that, we feel fulfilled as a company. The money has always been a bonus, a welcome side-effect. A business must always remember its reason for being." - TEB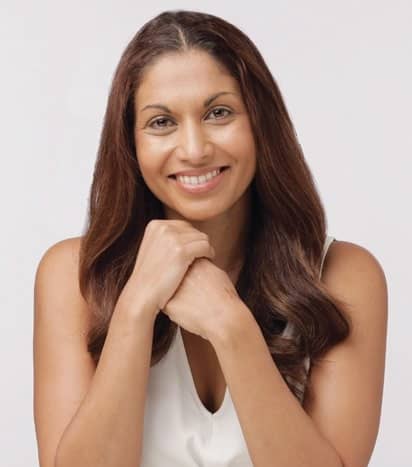 Supriya Singh
COUNTRY MANAGING DIRECTOR, L'OREAL GROUP PHILIPPINES
L'Oréal Phillippines, one of the leading beauty company globally, is reinforcing the truth that beauty will always remain as an essential part of every person's wellbeing. Supriya Singh emphasizes that beauty is the ideal form of self-expression and self-care because it is both inclusive and personal. "Beauty in the new normal has become a retreat, a form of self-care, and a temporary escape from the uncertainties brought by the pandemic," she says.
The company carries on with its commitment to bringing Filipinos a personalized beauty experience even while staying at home. "We anticipate what our consumers might need next, create products and solutions that can address unique beauty needs, and make them easily accessible for them," Singh says. By being proactive and applying 'Beauty Tech' at the heart of their plans, they are able to interconnect and create new experiences with their customers despite the situation. They have also launched L'Oréal's Sustainability Goals for the year 2030 with a key focus on driving bold initiatives to ignite a long-term change to shift beauty consumption and create a sustainable environmental impact. "A significant part of our commitments is to be able to empower consumers to make informed choices and to engage our partners in our transformation process," Singh shares.
Supriya Singh imparts how beauty continues to be boundless as it transcends through race, culture, gender, and religion even in the most difficult times. "Beauty should only be based on the standards you set for yourself, because beauty is about you and what you need," she says attesting that beauty will always be by our side to offer us comfort and so much more. - MC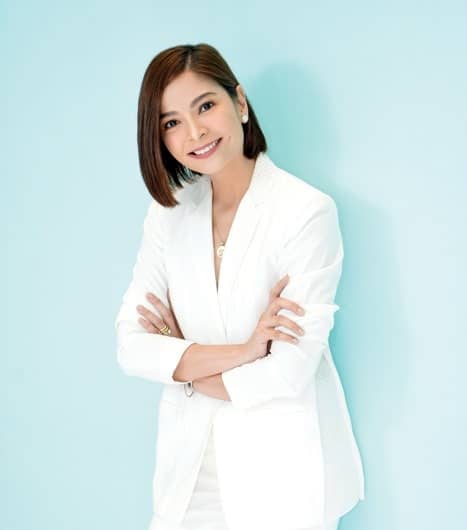 Rissa Mananquil Trillo
CO-FOUNDER AND CHIEF BRAND OFFICER, HAPPY SKIN COSMETICS
Pioneering the skin-caring makeup initiative in the local beauty landscape, Rissa Mananquil-Trillo leads innovation when it comes to cosmetics. For Mananquil-Trillo, the relevance of indulgence through makeup has remained as more Filipinos find empowerment in physical and emotional care, especially now that the desire to feel better with small and affordable indulgences has gotten amplified. The uncertainties that we are facing right now has put the makeup industry in a pivotal role. "This pandemic is probably the greatest challenge of our lifetime. This is the war of our generation," shares Mananquil-Trillo. "There is no playbook to guide us on the right thing to do. Not everyone will be infected by the virus but everyone will be affected by it."
Apart from looking out for products with combined beauty and protection, women are highlighting what's visible and focusing on their core, which is the self. With skincare and makeup injected in its DNA, Happy Skin has become a cult-favorite homegrown brand among locals and international beauty gurus. From multi-use products to face bases loaded with broad spectrum SPF and Japanese blue light shield technology, to color adapting formulas to antibacterial ingredients, they make sure to weigh in the needs of their consumers.
The brand's top-notch performance in the beauty scene has not only let it bag several beauty awards from top fashion and beauty houses in the country, but also earn a major collaboration with Disney. - AH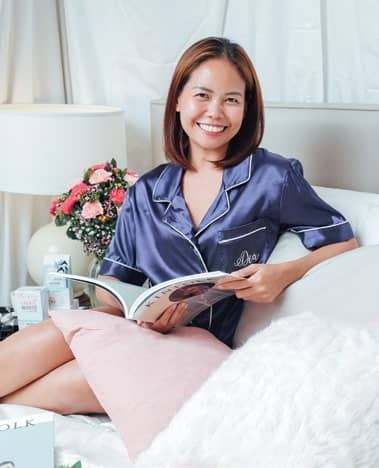 Dia Lacaba
MANAGING DIRECTOR, DO DAY DREAM PHILIPPINES
Never caught without a plan, Dia Lacaba is optimistic about the future of beauty. Grounded with purpose in her strategy, Lacaba is employing creative solutions with their brands with the intention of helping Filipinos lead their best lives.
Passionate about her work, Lacaba has no plans in stopping her pursuit of learning and exploring new things. From teaching an MBA class at the University of the Philippines to coming up with ingenious partnership vlogs such as Alex Gonzaga's "Crash Lande On You" for SnailWhite. Lacaba discloses that they are able to remain effective, despite the pandemic, because at the heart of their business is their people, "I guess it really underlined for me the importance of taking care of our people," she reveals. "Today we're a lot more confident that our business will remain afloat, and the whole team has worked very hard to make sure of this. I get the sense that because of this, people are more committed to doing their part to keep the company growing." - MC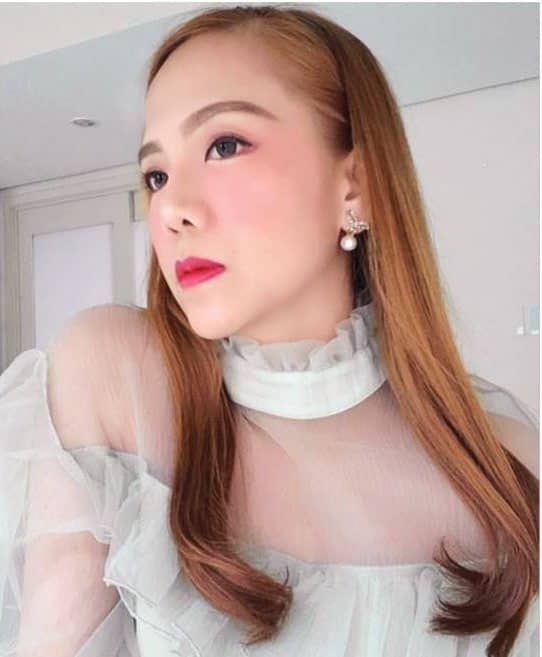 Genevieve Jimenez Yalung
GENERAL MANAGER, SHISEIDO PHILIPPINES CORP.
You can read up to 3 premium stories before you subscribe to Magzter GOLD
Log in, if you are already a subscriber
Get unlimited access to thousands of curated premium stories, newspapers and 5,000+ magazines
READ THE ENTIRE ISSUE
October 2020