Sania Mirza - Unabashed and Unapologetic
L'Officiel India
|
June - July 2019
Amidst Internet frenzy, what does it take to have a mind of your own? We ask our cover star, Sania Mirza, a cultural icon who is relentlessly pushing the boundaries.
Be it her discerning choices or the famous forehand shot, Sania Mirza has always broken the shackles of societal norms to write her own rules both on and off the court. Whether you like it or not, there is absolutely nothing to stop her from calling a spade a spade. She may have taken a hiatus from tennis due to her pregnancy, but Sania is focused on getting into her athletic form to bounce back with power. She has embraced motherhood with an open mind and doesn't think of it as a restriction to pursue her dreams. In an exclusive interview, Sania spills it all on parenting, fashion choices, the idea of inclusivity, and a lot more.
Congratulations on the brand new phase of your life. Do you think motherhood changes the courses of one's life? How has it impacted yours?
Thank you very much. I think in many ways motherhood does change the course of life while in other ways it is what you wanted to be. Becoming a mother doesn't obviously mean that your life comes to a standstill. For me, it has changed a little bit, but I am ready to embrace this phase. It is indeed the best thing that has happened to me. Motherhood is inspirational, and my child brings so much positivity to my life. It is the most selfless and beautiful kind of love, I've ever felt.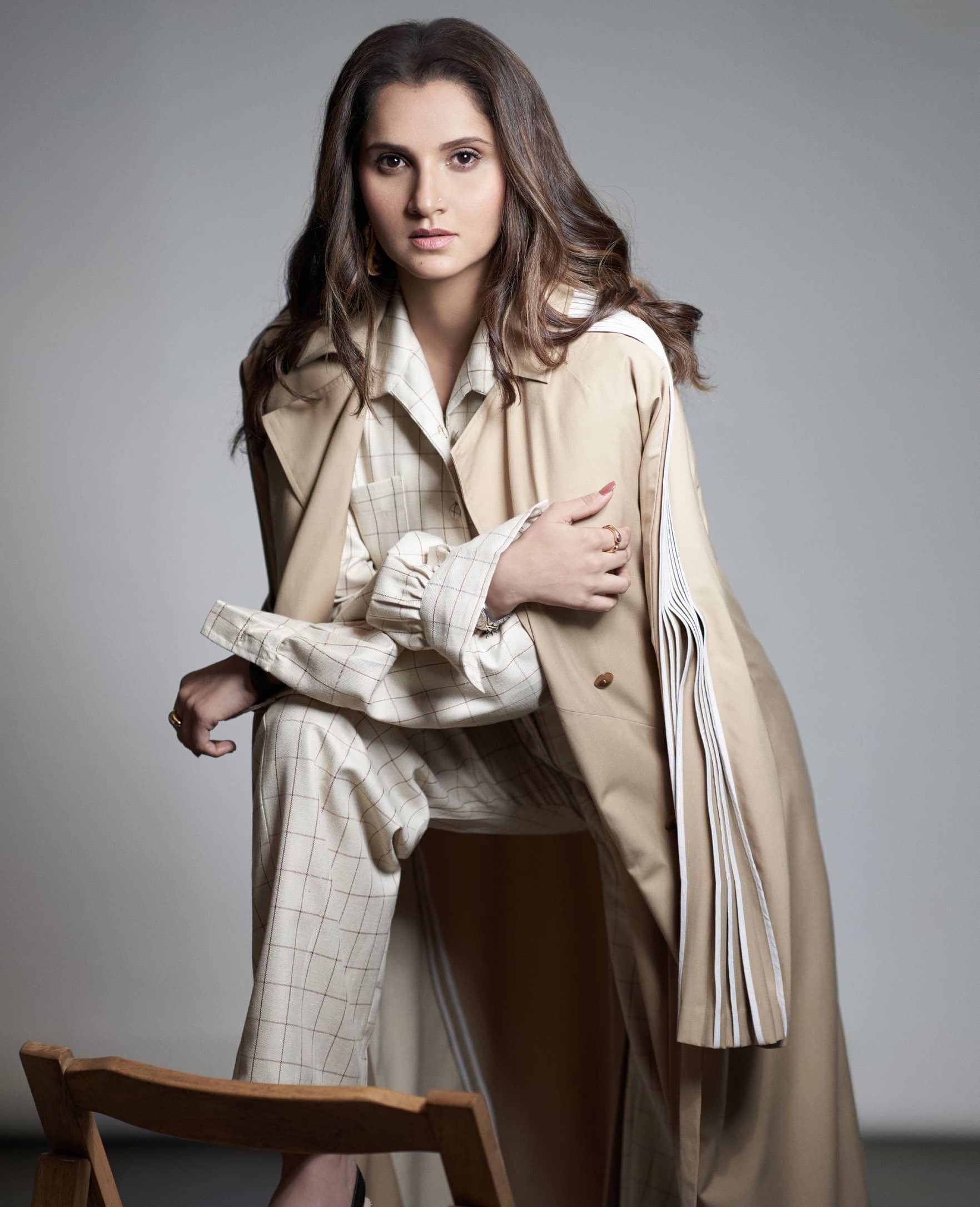 A sports icon, a wife and now a mother - how are you juggling these three dynamic roles?
Being a sportsperson came naturally to me and I started off at the age of six. But, being a mother and a wife is a completely different ball game altogether. It boiles down to managing your time, emotions and compartmentalising things a little bit. I agree it is rather easier said than done, but motherhood has been the most satisfying thing I've ever experienced. No matter what I do or achieve in my life, this is the biggest achievement.
Now that you are taking time off from the court, have you set a timeline to resume your career in tennis? How do you plan to get back to your athletic form?
Well, yes, I've been taking some time off and the whole plan was to try and get fit to lose all the baby weight first. I've gotten strong again. My body is back to where it was but, I am preparing myself to resume tennis.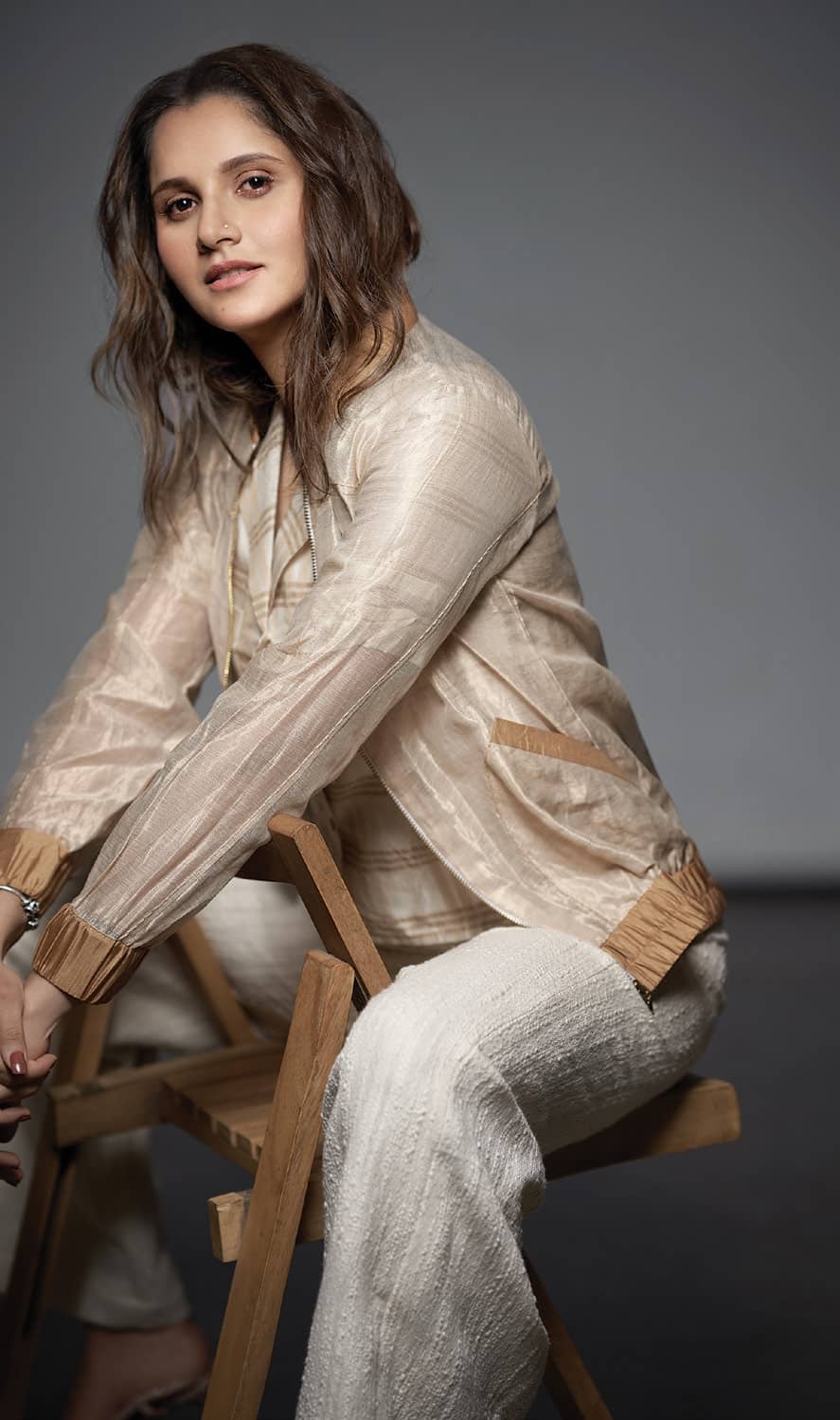 Bringing up a child in today's patriarchal society is a humongous task in itself. On the contrary, you have always considered your family to be your biggest support system. What will be your idea of parenting?
Yes, I have been brought up in a way to understand that a boy or a girl have no difference and that is exactly how I want bring up my child. More than anything else in the world, it is crucial to be a good human being, to treat people well, respect others, and only then you'll be able to achieve whatever you want in life. No matter what. If you're not a good human being, it's not worth it. And hopefully, I can instill these values in my child as well.
You can read up to 3 premium stories before you subscribe to Magzter GOLD
Log in, if you are already a subscriber
Get unlimited access to thousands of curated premium stories, newspapers and 5,000+ magazines
READ THE ENTIRE ISSUE
June - July 2019