FROM RUSSIA, WITH LOVE
L'Officiel India|April 2020
Crafting couture fairytales, while preserving the precious knowledge of ateliers of her country, this designer has taken her opulent and timeless designs to the global map, and rightfully so.
From a studio with five people in Moscow, to more than a hundred employees at present working behind the scenes at the eponymous label Ulyana Sergeenko of international repute, her designs breathe soul into every piece of craft. Ulyana was born in a small town in Kazakhstan, and grew up in a family of linguists and intellectuals. Russian and European fairy tales, as well as classics of Russian literature like Tolstoy, Dostoyevsky, the poetry of Akhmatova and Tsvetaeva fed her imaginations. Her love for handmade clothes finds its roots in the Soviet era, when fashion was not an international business, and women relied on craftsmanship and traditional handwork to make their own wardrobes. One such woman holds a special place in Ulyana's heart; her grandmother, who has been her biggest fashion inspiration till date. The country back then housed hundreds of small ateliers, who were perpetuating traditional crafts, as carefully guarded as the most precious secrets.
After moving to Moscow, Ulyana's brewing interest in art began to take shape, when she started getting her clothes made to order, modelled after her own drawings and inspirations. Being a socialite, her personal style received rave reviews and it didn't take her long to launch her own studio in 2011. Since then, she has taken Russia to the global map of fashion with her eclectic designs known for their intricate detailing. She collaborates with local craftsmen and ateliers to preserve the essence of her culture. In an exclusive interview, Ulyana shares her journey with us. Edited excerpts follow.
Being born in a small town in Kazakhstan to being a couture client yourself, and finally launching your fashion house in 2011; how has been the journey so far?
You may say that I have been inspired by fashion since early childhood. Back in the time of the Soviet Union, it was hard to find fancy dresses, so everyone had to be very creative. My grandmothers were sewing incredible dresses for themselves. Recently, I found a video from my school prom, where the principal prophesied my career as a fashion designer, because I was always inventing something, sewing, tailoring and refining my looks. There was no other way. Few years later, I began ordering garments made according to my sketches, from different ateliers. Soon enough, I started receiving a lot of questions on where did I get my new outfits made from.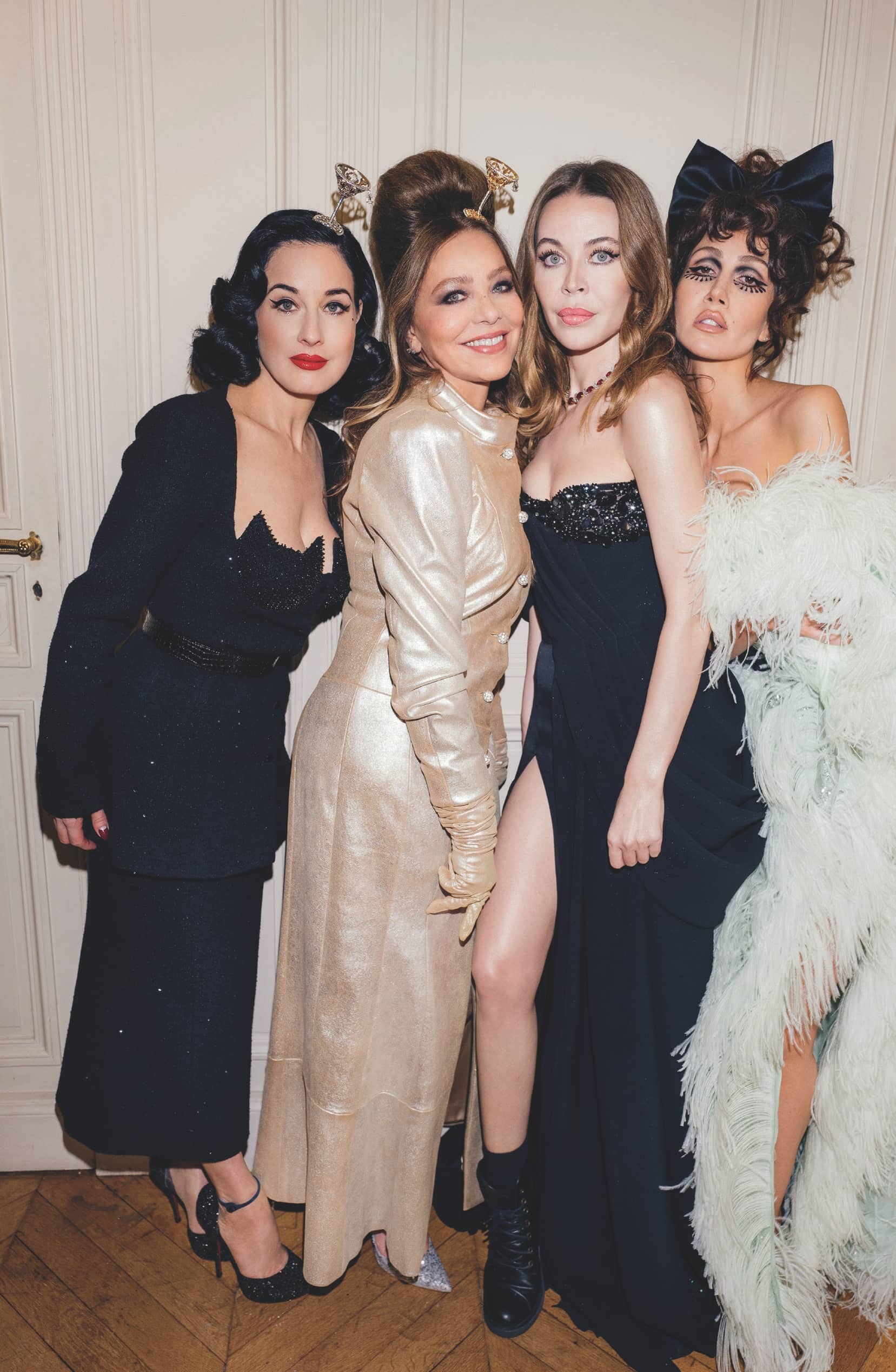 You can read up to 3 premium stories before you subscribe to Magzter GOLD
Log in, if you are already a subscriber
Get unlimited access to thousands of curated premium stories and 5,000+ magazines
READ THE ENTIRE ISSUE
April 2020