FASCINATING RUINS
L'Officiel India|January 2020
For those who love to get lost in history, here are the places that speak about the glorious past, and its subsequent fall.
What does history mean? Victor Hugo once defined it as an echo of the past in the future, and a reflex from the future on the past. Ruins all around the world have withstood the test of time, and attract travelers from every corner. Many are fascinated by the plans that are used to create these ancient marvels, whereas others want themselves to fade away in the mists of yore. Now, it is time for us to explore those sites that ceased to function years ago, but still represent the architectural value of ancient civilization, and are therefore badged as a World Heritage Site by UNESCO.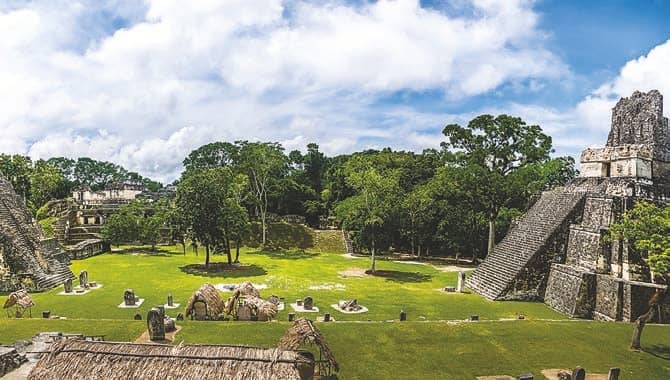 TIKALRUINS, GUATEMALA
The Mayans left their imprints all around central America, but Tikal might be the most magnificent example of what life was like in pre-Columbian society. Shrouded by thick rainforest and centuries of mystery, the ancient Mayan city of Tikal is one of the dominating sites of antiquity in the West. We all have heard of Machu Picchu, but the scale and preservation of Tikal outshine the famed Incan ruins in Peru. Some of the temples, which tower amidst the dense jungle canopy, were the tallest buildings in the New World until the 19th century. If you want to feel what it was like to wander the central plaza of a buzzing city from 800 A.D., then this place is a colossal time capsule for you with natural sound effects from howler monkeys, capuchins, parrots, and some 285 other species. The ambience of this place is as it was some 1,200 years ago, when for reasons still unknown, the inhabitants of Tikal disappeared at the end of the 10th century.
TERRACOTTA WARRIORS, CHINA
You can read upto 3 premium stories before you subscribe to Magzter GOLD
Log-in, if you are already a subscriber
Get unlimited access to thousands of curated premium stories and 5,000+ magazines
READ THE ENTIRE ISSUE
January 2020