Life As We Know It
L'OFFICIEL Malaysia|June/July 2020
Whether it's a heartfelt tribute or a biting commentary, the stirring new works by these artists profoundly capture what the world is like in the wake of the coronavirus crisis.
JILLY BALLISTIC
@JILLYBALLISTIC
If you've ever lived the life of a New York City straphanger, chances are you've already stumbled upon some of Jilly Ballistic's eerie historical images of World War II soldiers and civilians in gas masks. The subway artist describes these black-and-white wheatpaste figures as "modern protest work" as she's of the opinion that words and images are the two best mediums to reflect what is currently happening in the society.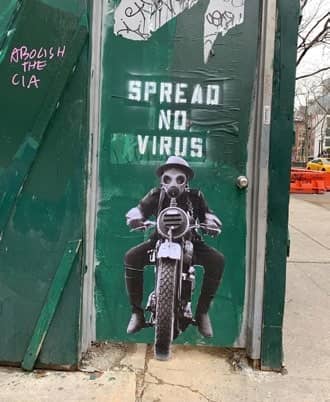 Tell me about the artwork that you've been doing.
It changes day to day as the situation with the pandemic changes. I'd comment on things like the absurdity of reopening the country while death toll continues to rise or I'd use a historical image that reflects our current situation; this is to show how little has changed for us. We're repeating the same mistakes.
How are things going?
New York City has become a completely different world. Subways are mostly empty and the streets are bare. It certainly doesn't have the energy it is known for having. It's somber, with the occasional glimmer of hope.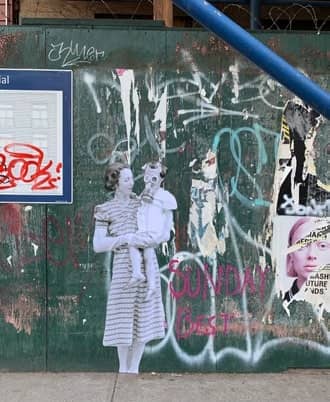 What do you think about the handling of this pandemic and its effect on the people?
The State of New York is doing its best to handle the pandemic without any Federal help. Individual states are left to fend for themselves, which is leading to more suffering, confusion and instability. We aren't unified as a country and that's going to take a toll on our citizens. Art will reflect this and art around the globe will record what is happening for the history books.
What does your daily routine entail now?
You can read up to 3 premium stories before you subscribe to Magzter GOLD
Log in, if you are already a subscriber
Get unlimited access to thousands of curated premium stories and 5,000+ magazines
READ THE ENTIRE ISSUE
June/July 2020