8 Challenging Scenarios Retailers Could Run Into
Indian Jeweller
|
April - May 2020
We're offering this story for free to read so that you can stay updated on the COVID-19 outbreak
Based on insights gained from the G & J industry in the current situation, we have articulated eight challenging scenarios, which jewellery retailers may have to face in the near future. R Sugandha compiles solutions offered by select retailers from across the nation
The world has come to a standstill, the rapid pace of leading commercial hubs has come to an abrupt halt as Coronavirus is doing the rounds of every nook and corner -- forcing the rich and poor, the powerful and weak back indoors.
Where life itself adorns the garb of uncertainty – business seems to have been relegated to the farthest corners of human concern. In such unprecedented circumstances, every step one takes becomes a leap. The economic decline awaits in the wake of this serious health crisis and no one knows what else lurks in the background.
Experienced retailers present their views on how to overcome some of the toughest challenges that the economic crisis is likely to bring in…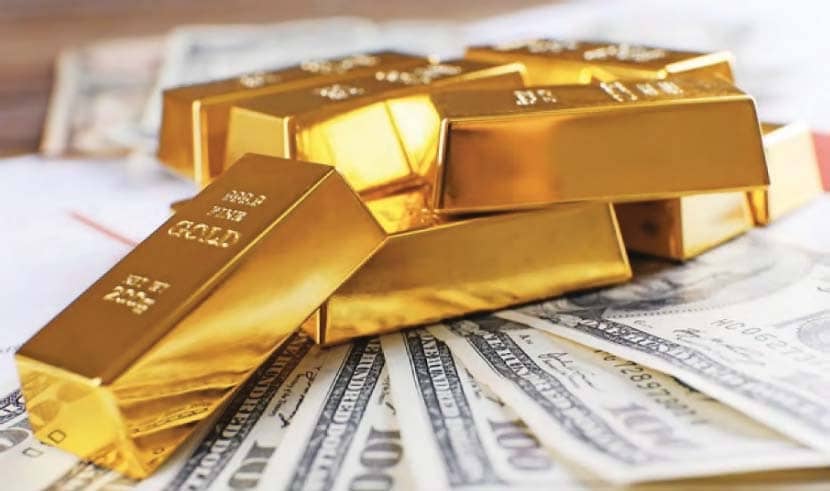 #SCENARIO 01
What if many people come forward to sell gold?
A lot of jewellers are concerned if a large number of people come to sell gold, what will happen? How will they be able to buy so much of gold at such high rates? They cannot disappoint their clients as well, because they have been their customers for generations.
It is indeed a catch-22 situation, because we ought to honour the word, given to our esteemed clients, when they must have bought that jewellery from us, that we may have promised to buy it back, whenever they wish to sell it. The situation is indeed tough. The gems and jewellery industry is facing a serious cash shortage and this kind of an additional burden can prove disastrous.
As head of the Northern region for a lot of gems and jewellery associations, many jewellers have raised their concerns about this problem with me. I, honestly, feel this situation will not arise to the extent they are worrying about it.
In India, jewellery forms part of longstanding a tradition. It is that asset in a family, which is never sold off, unless there is a severe crisis in the family – and the family has no option but to sell off its gold. Given the saving habits of Indians, on a large scale, and our frugal lifestyle, I do not think many women will come forward to sell gold.
Gold is an investment but fortunately it is not liquidated as often as in foreign countries. High price of gold may put off certain buyers, it may force them to buy lesser gold, but those families, which have weddings planned will inevitably, buy gold.
Despite my understanding, if such a situation were to occur, excess inventory that every jewellery retailer has stocked in the past can be liquidated and that money can be used to buy gold from their regular customers. The buying rate of jewellery is less than the rate at which we sell, so there is no loss in this transaction. Plus, keeping the customers happy is important for every business.
SOLUTION
Excess inventory that every jewellery retailer has stocked in the past can be liquidated Vijay Khanna, Khanna Jewellers, Delhi
#SCENARIO 02
What if there is a liquidity crunch?
One of the foremost symptoms of recession is shortfall of cash in the market. While many corporate houses are going in for salary cuts – disposable income of the masses is on a steady decline. Gems and jewellery does not feature in the 'necessities' segment. So it seems inevitable that the industry is likely to face a liquidity crunch.
Liquidity is a matter of time. During lockdown, there was no income for any jeweller, we still had to pay staff salaries, and other regular business expenses. One major expense that was payment to suppliers was not there, because there were no orders to be placed. Whatever orders we had placed before lockdown, are yet to be delivered, only then those payments will have to be made. So when demand is low, supply of inventory is also negligible.
Also, gems and jewellery segment will arguably be the only business, which will not be affected by liquidity crunch for long. Even smaller jewellers will be able to have enough cash in hand to run their day-to-day operations. This is because, customers who buy jewellery do so at all cost. They have certain functions that they need to attend – irrespective of any situation and usually they have earmarked a certain sum to be spent on buying jewellery for this purpose. So they will go ahead to make the purchase. For instance, weddings may take place with lesser number of guests, or on a smaller scale, but the father of the bride will not cut down on gold that he wants to gift his daughter at her wedding. It is an investment he is making for her.
With other investment options giving negative returns – gold is one solid investment option, which is going to give guaranteed returns in future. So people would come forward to buy gold. Jewellers, also will have ample of cash once customers start buying gold. It's a matter of time. Even during lockdown the gold prices have escalated and as a result the cost of inventory has increased in multiples. If all goes well, business will return to normal when lockdown is lifted.
You can read up to 3 premium stories before you subscribe to Magzter GOLD
Log in, if you are already a subscriber
Get unlimited access to thousands of curated premium stories, newspapers and 5,000+ magazines
READ THE ENTIRE ISSUE
April - May 2020