The Rise Of Kenneth Cole
Kenneth Cole hatched his eponymous brand in 1982 from the back of a trailer. Almost 20 years after taking his fashion company public - at its height, it reached a market cap of around $850 million - he took it private again in 2012, when it was valued at $280 million. Earlier this year Cole, 61, relinquished the CEO title (for the second time) of the now billion-dollar brand, maintaining his role as chief creative officer. Cole spoke recently about the seductions and pitfalls of being a public company, and why he believes private companies have more strategic swagger.
Jeff Chu, photograph by Meredith Jenks
MY FATHER HAD A SHOE FACTORY in a depressed and rough area of New York City called Williams burg. I was just out of college and working with him, on my way to law school, but I kept putting that off. So we started a shoe business together called Candie's, which became very successful. Shortly after that, I decided to venture off to do something very personal, knowing that waiting would only make that harder to do as my life got more complicated. I figured if I didn't do it then, I might never do it.
IT STARTED WITH WOMEN'S SHOES. I knew women's shoes. I named the company Kenneth Cole because I didn't have a lot of time to make up a name. We didn't have Google then. We didn't have the ability to trademark search as efficiently as we do today. I couldn't take the chance of making up a name.
I REMEMBER WAKING up one morning in 1994 after I'd been in business for 10 years. I saw in the newspaper that there was a tender offer by Federated Department Stores to buy Macy's. Both were already totally leveraged; they were going to have to be a lot more efficient. They couldn't sell cheaper; they were going to have to buy better, which meant removing the middleman. I said to myself, "I'm the middleman!"—selling a commodity. It was a moment of fear. I went to bed on Friday night. By Sunday after noon, I realized, "I don't have to be the middleman. I can build a brand." If my brand becomes the destination, then I have a reason to exist.
THAT ENERGIZED me to open more stores quickly, so I decided to go public. I had to have access to more resources than I had individually. When you go public, the value equation of your company changes immediately. It is valued on anticipated earnings. If you're growing at a fast pace, then the rate of value is even higher and the multiple is greater. We started with women's shoes, and then added men's wear around the time we went public, and women's wear several years after that.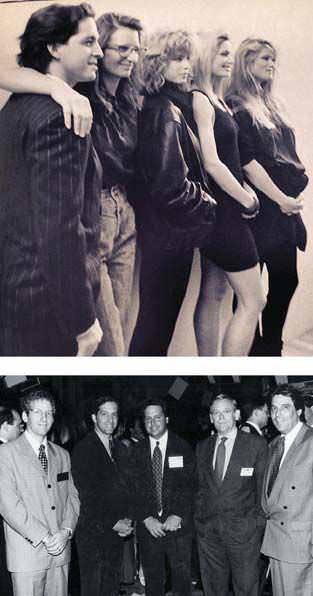 You can read up to 3 premium stories before you subscribe to Magzter GOLD
Log in, if you are already a subscriber
Get unlimited access to thousands of curated premium stories, newspapers and 5,000+ magazines
READ THE ENTIRE ISSUE
November 2015