Lucy Boynton's Meteoric Rise
The star of Bohemian Rhapsody, Lucy Boynton, is on a meteoric rise–and she's only just begun. Here, the 25-year old British actress revealed about her life behind the scenes, standing up against the status quo, as well as her game plan beyond the silver screens.
You wouldn't believe me if I told you how Lucy Boynton, she of Bohemian Rhapsody fame, and I almost walked into a men's WC in a historic countryside estate just an hour away from Central London. But that's exactly what happened, as we giggled our way through Monkey Island Estate's regal corridors in the midst of this cover shoot. "Way to break the ice," I thought to myself, embarrassed by my own inadvertance as I led her out for a quick outfit change. Thankfully for me, the 23-year old actress is nothing short of a good sport.
Having arrived on set in a pair of white combat boots, leather skirt, and casual jumper, the British actress couldn't have embodied that jovial spirit any better. "Hello! I'm Lucy!" she said, all bright-eyed and cheerful, along with her mother Adriaane, a travel journalist who had, interestingly enough, spent most of her childhood years growing up in Malacca and Singapore. "I wish my mom would take me—I would love to come and visit Malaysia, she's told me so much about it!" she quipped, sipping on freshly brewed English Breakfast tea in the midst of hair and make-up.
Her mother's diverse childhood certainly says a lot about Lucy's own worldliness. Born to travel journalists in New York and raised in London, the Copperhead and Sing Street actress is indeed no stranger to living life beyond borders, as evident by her slightly American-tinted accent—a result from living in her current base of New York. "It actually hasn't been challenging for me splitting my life between New York and London," she said as I slip her into our cover look by Bottega Veneta, which hugged her lithe figure like a glove. "My mom would always chaperone me when I was younger, so I've always had a strong sense of a centre point. It's definitely helped me prepare for my life now on my own, and even though I'd be miles away from home, every time I come back things would always fall back into place as it had been before."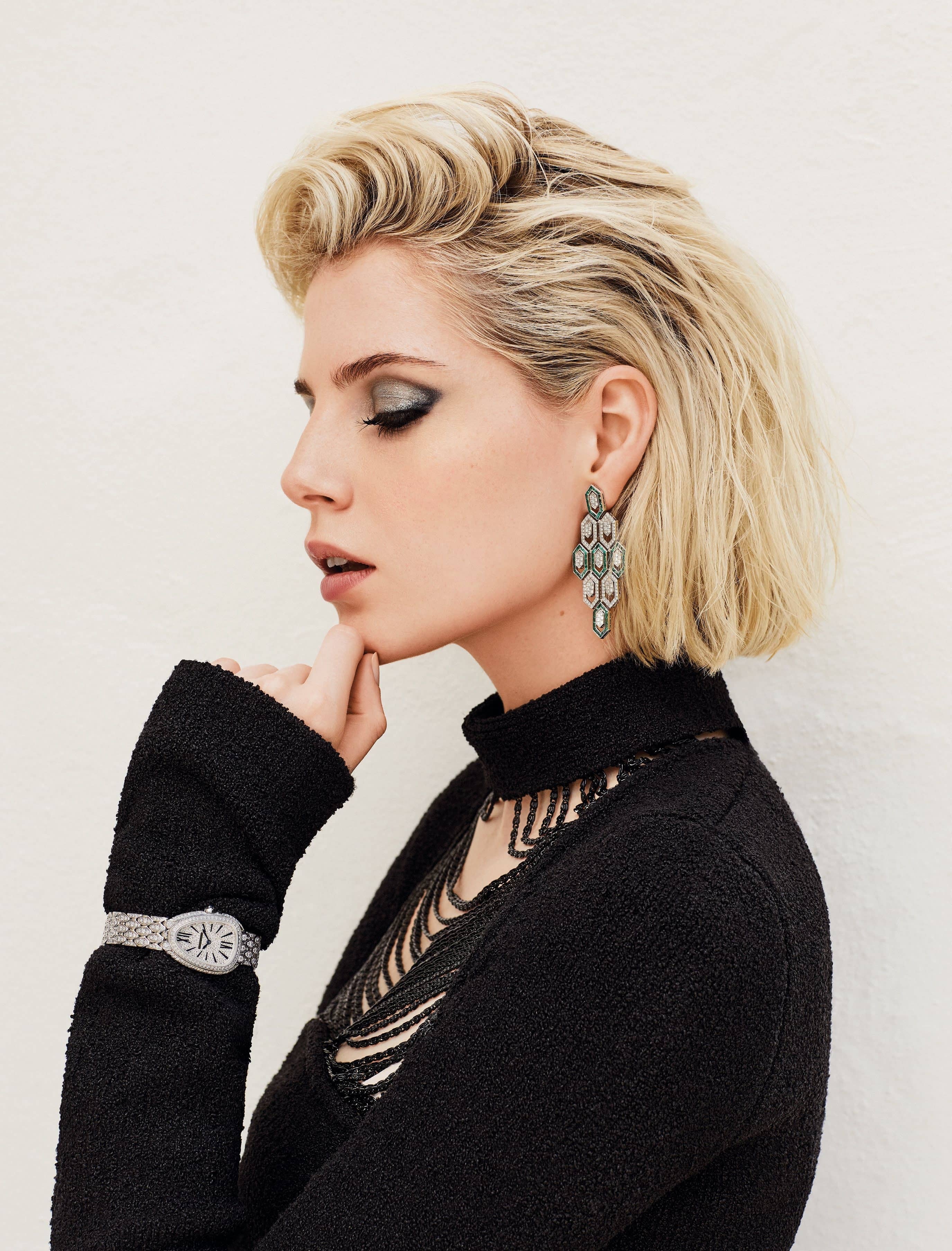 Continue Reading with Magzter GOLD
Log-in, if you are already a subscriber
Get unlimited access to thousands of curated premium stories and 5,000+ magazines
READ THE ENTIRE ISSUE
October 2019