She's the badass bride at the heart of last year's must-see horror film and once made Nicolas Ghesquière gasp with her red carpet game, but Samara Weaving has a surprisingly shy side. Eugenie Kelly discovers, as the actor talks stoner humour, ego shredding auditions, and the protective power of fashion.
Samara Weaving probably never imagined confronting a giant version of herself wearing a ripped-up wedding dress and Chuck Taylors, clutching a rifle, an ammo belt slung across her chest and staring menacingly down at the gridlocked traffic on an Los Angeles freeway, but that's what she's doing right now.
The huge billboards scattered around the city are promoting her latest film, Ready or Not, and although it was shot in a record 26 days with a measly eight-million-dollar budget, it's a role that has given the 27-year-old Australian actor's career a "huge surge," she says, resulting in "serious talk.
The studios are thrilled with the feedback and Stephen King tweeted about it. That's exciting! But when it comes to strangers, to be honest, I try to disengage with what they think about my movies. It affects my mood and confidence, and that's a slippery slope. I don't make a conscious effort to follow how any of [my projects] are going, because that's when anxiety kicks in."
In the new film, Weaving plays Grace, a young bride marrying into an extremely wealthy (and eccentric) family who, post-wedding, invites her to join them in what they call a "tradition"—a game of hide and seek. Unfortunately, she's the prize, as they believe that unless Grace is killed before dawn, a pact they've made with the devil will be broken, and they'll all die instead. Of course, it's all brutally funny, but it does give new significance to the term 'nightmarish in-laws'. It also provided Weaving with the opportunity to perfect the art of the guttural scream. "I wanted to avoid playing the damsel in distress," she clarifies. "Grace grew up in a foster home and didn't have a family, but throughout the story she realises she doesn't need anyone else— loving herself is enough. I wanted her to have a pivot moment where she launches into survival mode and fights back. And that she certainly does."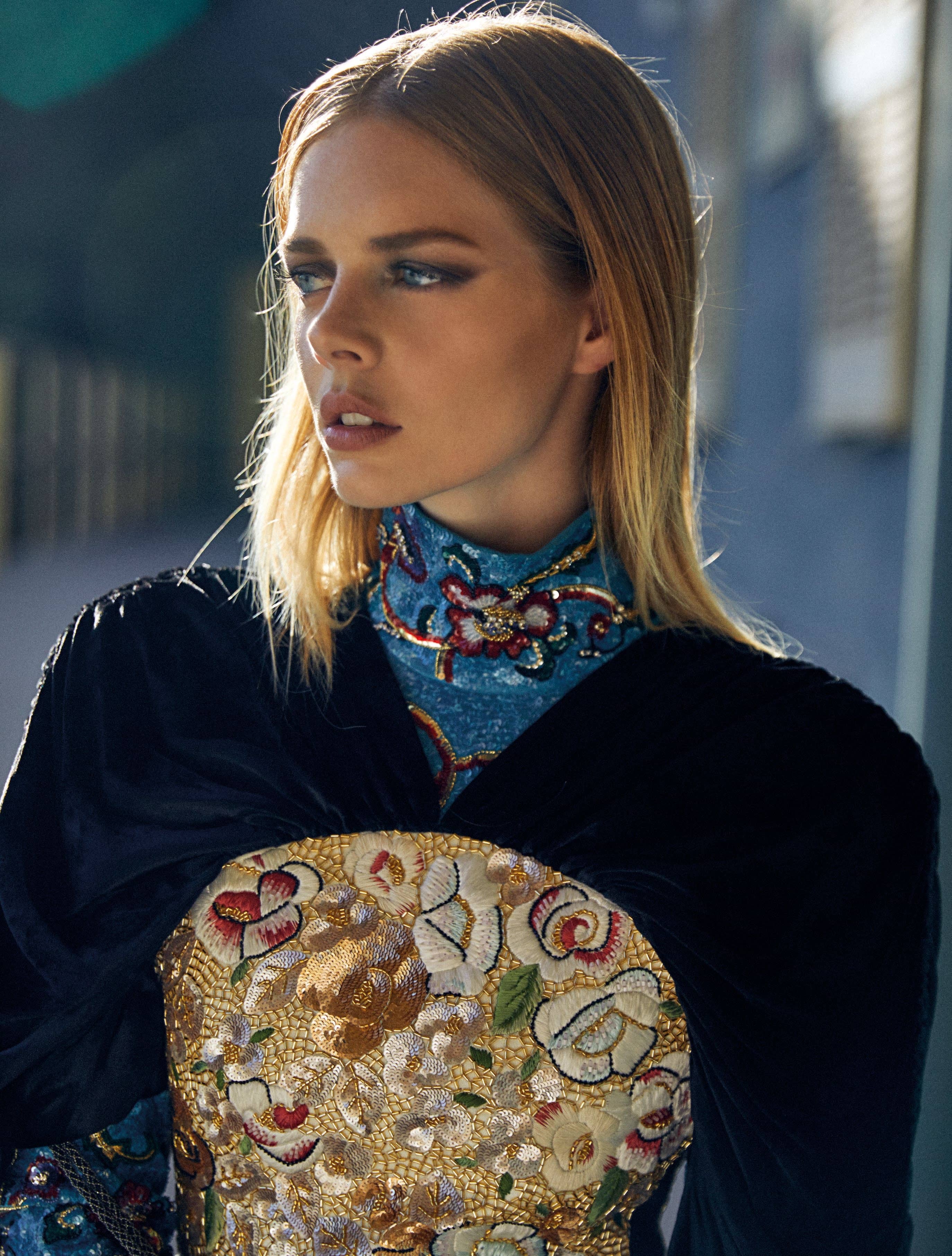 Continue Reading with Magzter GOLD
Log-in, if you are already a subscriber
Get unlimited access to thousands of curated premium stories and 5,000+ magazines
READ THE ENTIRE ISSUE
January 2020