To Infinity & Beyond
In the world of Deepika Padukone, the only way to go is up. From powerful onscreen performances to her advocacy for mental health, she not only makes her platform count, but also affect change.
"I WANT TO BE ABLE TO SLEEP PEACEFULLY AT NIGHT, EVERY NIGHT." What gives Deepika Padukone the satisfaction of a day well spent?
It's not the fact that she is the highest-paid female actor in Indian cinema; that she was on TIME magazine's list of 100 most influential people, along with Rihanna and Meghan Markle; that she's the country's second most popular celebrity endorser; or that she communicates daily with 38.9 million followers on Instagram. It should be enough—but it isn't. Because what Deepika Padukone wants most is to change the world. "I'm at a place today where I want to do things that are meaningful. If I'm not creating impact then what am I doing?"
She doesn't have to worry about that, though. Through honest and vulnerable conversations—and The Live Love Laugh Foundation she set up—she's slowly removing the stigma attached to mental illness in India. (In fact, we meet in Delhi on the eve of the first in an annual lectures series, with Dr Siddhartha Mukherjee, the Pulitzer Prize-winning author of Emperor of All Maladies: A Biography of Cancer). And as a producer now, she's choosing to tell stories that matter—her upcoming maiden film Chhapaak, directed by Meghna Gulzar, is based on the acid attack survivor Laxmi Agarwal.
Deepika has always held herself with poise. But what emerges now is also confidence, a keen sense of self-awareness. And when she speaks, it's with purpose as much as heart and authenticity.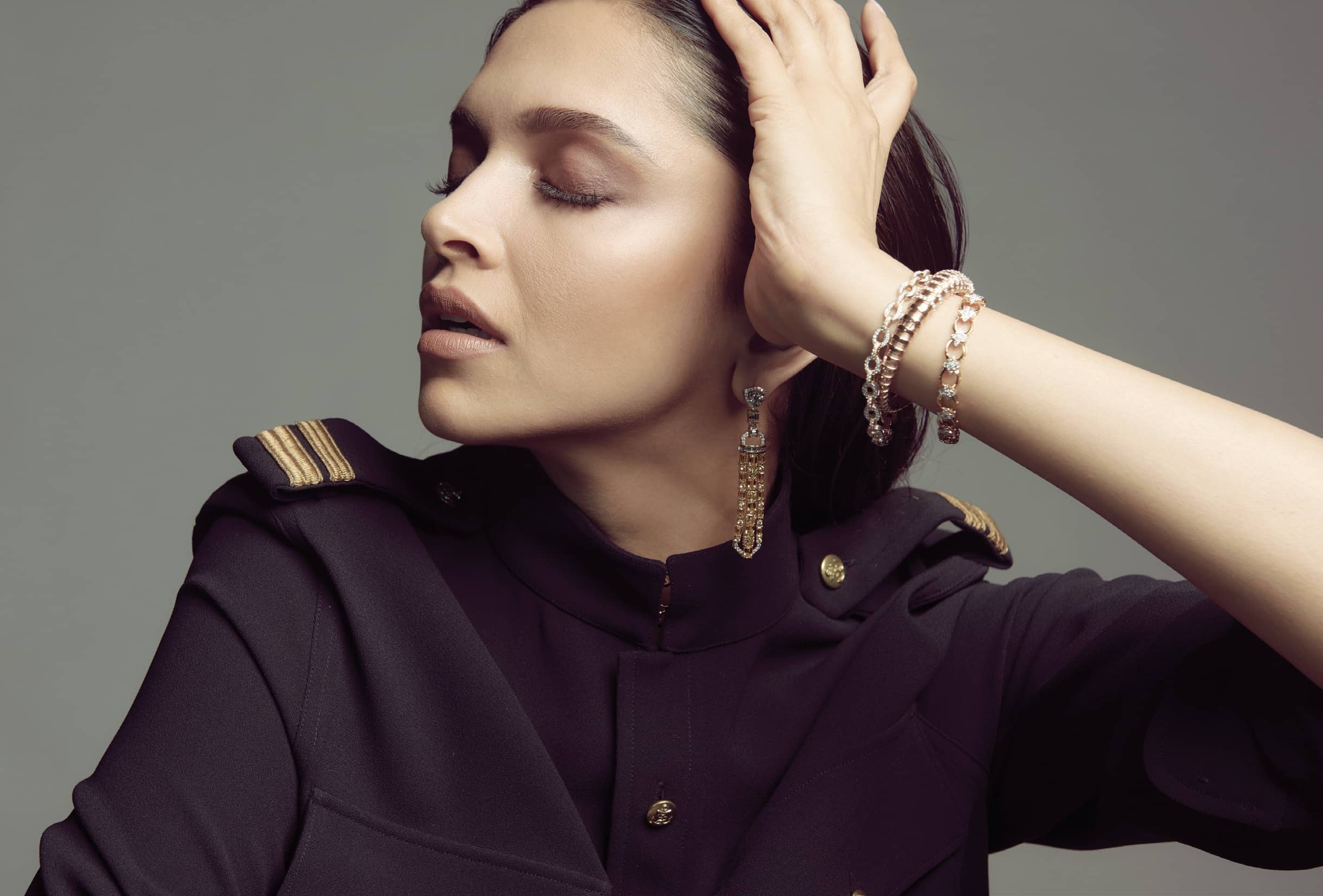 Since your debut in 2007, you've won awards and received international acclaim. You once said to me that you did not want to be an actor, you wanted to be the best model ever. How do you view your career now?
I think I just walked into the unknown. We didn't watch too many movies growing up, and most of my childhood went into school coursework and professional badminton. As a family, we led a very disciplined, structured life. Everything was planned. Cinema didn't feature too much, but whenever it did, it felt familiar. I always felt like this is what I was meant to do. And it all happened very quickly. Two years after I became a model, Farah [Khan] offered me Om Shanti Om. The rest of the journey, until a couple of years ago, was really about understanding, absorbing, and discovering Bollywood and myself, and making my mistakes along the way.
You can read upto 3 premium stories before you subscribe to Magzter GOLD
Log-in, if you are already a subscriber
Get unlimited access to thousands of curated premium stories and 5,000+ magazines
READ THE ENTIRE ISSUE
October 2019