Hollywood's Asian Superhero
Harper's BAZAAR Singapore
|
October 2020
The multi-talented Ross Butler speaks to Shermin NG about redefining stereotypes, honing his craft and breaking plateaus.
It's been quite a journey for Ross Butler, who dropped out of his engineering degree course and made the bold decision to move to Los Angeles 10 years ago when he was 20. Exuding a quiet confidence throughout our phone conversation, the Singapore born, Virginia raised actor tells me: "I didn't know I wanted to be an actor. I just wanted to change the environment I was in because I felt stuck and just really unhappy."
His choice did not sit well with his mother, who wanted him to go down the academic path. "My mum and I stopped talking for a few years because she didn't approve of the move," Butler shares. "I was also moving to a town that I had only been to once before, so I didn't have any friends or a support system." He made his first foray into acting when he turned 21, thanks to a friend who bought him an acting class for US$25. Once he decided acting was what he was going to focus on (it was something he "immediately connected with"), there was no stopping him.
Growing up not only as a foreigner but also mixed‑race in America—his mum is Chinese Malaysian and his dad, English Dutch—Butler never fully related to anyone. "You don't really feel like you belong. You don't feel like you have people you can lean on or who understand what you're going through; it was isolating," he shares. "I became a social chameleon. I got really good at fitting the mould of who I thought people saw me as." He turned to film as a means of escape, but it didn't help that they played into Asian stereotypes and that movie stars were mostly white.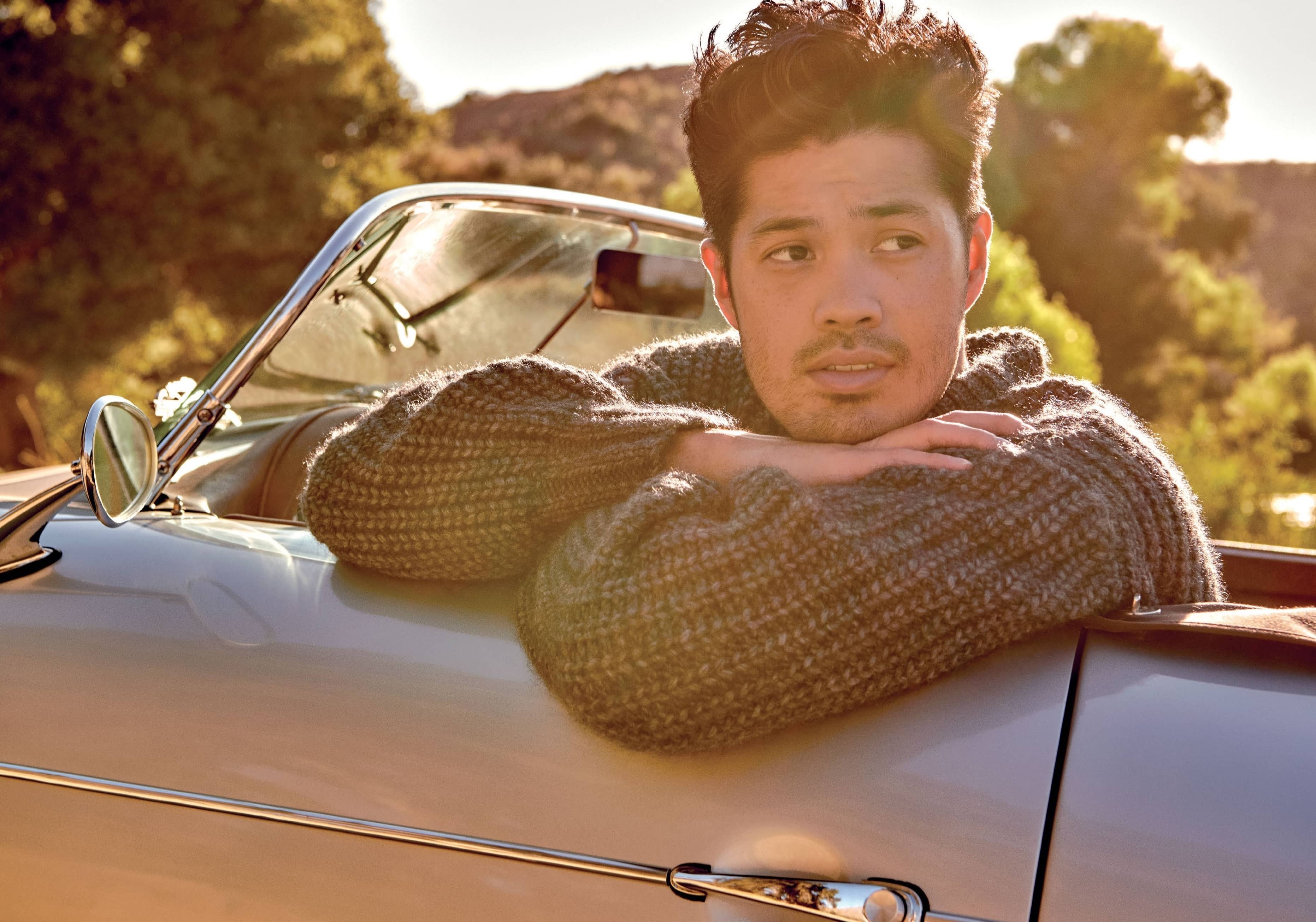 This was an issue that continued to plague Hollywood when Butler first started out as an actor and he made it his mission early in his career to challenge the status quo. After auditioning to play martial arts or geeky characters that he just did not resonate with, he told his team to stop sending him out for stereotypical Asian roles. "I didn't get as many auditions, but as soon as I started getting the ones I wanted to do, I was able to show what I could do. The first few years were tough."
You can read up to 3 premium stories before you subscribe to Magzter GOLD
Log in, if you are already a subscriber
Get unlimited access to thousands of curated premium stories, newspapers and 5,000+ magazines
READ THE ENTIRE ISSUE
October 2020