The Science Of How Your Body Ages
Good House Keeping - US
|
June 2019
Live longer, happier & healthier. Starting here…
Ask people what they think they'll look like in 25 years, and chances are they'll mention how their parents looked at that age. And while genetics certainly play a part, research shows there's more to the story. Only about 30% of what we see as aging is inherited, explains John Rowe, M.D., Julius B. Richmond Professor of Health Policy and Aging at Columbia Mailman School of Public Health. When you look specifically at things above the neck —like cognitive function, vision and hearing-that number goes up to about 50%. "People feel there's some intrinsic clock playing out a program in their body that they don't have influence over," says Dr. Rowe. "It's just not true."
Yes, good news: We have real control over how our bodies age. Aging is happening on a cellular level at every moment, so for a long and healthy life, it's vital to stay on top of the changes within your body and your mind. For a better understanding of these shifts through every decade, we talked to the experts.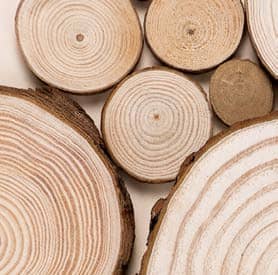 20 S
In our 20s, we're generally at the peak of physical health. In several ways, our bodies are still on the upward curve of development— even our menstrual cycles may be more regular than in our teens!—and our brains and bones are growing to their full potential.
brain
Your brain is changing well into your 20s, says Shanna Levine, M.D., a New York City–based internist working in private practice for Goals Healthcare. Research has shown that your prefrontal cortex— the part responsible for factors like inhibition, high-level functioning and attention—continues growing until around age 25.
POWER UP It's never too early to prioritize brain health! Keep your noggin sharp through the decades — see "Boost Your Brainpower," next page.
bones
By the time you're 18, you already have up to 90% of your peak bone mass, including strength and density. However, you're still adding more mass than you're losing (that changes around age 30). While the amount you develop is primarily based on set factors like race and gender, about one-quarter of it is determined by things you can control.
POWER UP Exercise regularly, get enough calcium in your diet (about 1,000 mg per day), limit alcoholic beverages and don't smoke.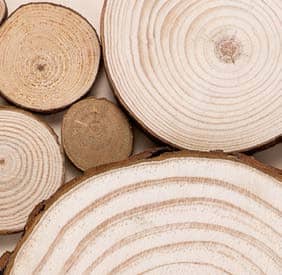 30's
Many people see this as their best decade. During our 30s, we're likely getting more settled in our careers and families, and according to one study our happiness levels are still actively increasing. This is also when making real lifestyle changes can help stave off long-term issues.
metabolism
You may notice that it takes extra effort to shed pounds. This is because of a slower metabolic rate— it can start to decline in our 20s and continues to decrease by 2% to 3% every 10 years. The reason you likely won't realize that until now: This is also when we start losing muscle mass (3% to 8% per decade after age 30). This metabolic shift may translate into an increase in body fat around your middle. While you might be annoyed about how your jeans suddenly fit (or don't), the deeper belly fat around your organs (called visceral fat) is more of a concern— it can increase your risk of things like type 2 diabetes, cardiovascular disease and high blood pressure.
POWER UP Eat healthfully and start a regular exercise routine; it'll help build muscle mass, which gives your metabolism a boost.
skin
You can read up to 3 premium stories before you subscribe to Magzter GOLD
Log in, if you are already a subscriber
Get unlimited access to thousands of curated premium stories, newspapers and 5,000+ magazines
READ THE ENTIRE ISSUE
June 2019